Tuesday, January 19
My special guest today is Vivian Arend. She writes a variety of different types of romances, and I've enjoyed them all (at least the ones I've read), but I have a serious soft spot for her contemporary romances. ROCKY MOUNTAIN HEAT was the first book that I read of hers and it was one of my favorite reads from 2009. When I learned about TURN IT ON I knew it was a must read for me. It didn't disappoint :)
So please give a warm welcome to Vivian, and help celebrate her newest release, TURN IT ON.
Genre on my mind.
As a reader I spent years inhaling everything I could get my hands on. Fantasy novels, sci-fi and light mysteries. Classics and children's books. Travel guides, how to manuals. If it was on the shelf at the library I read at least the first few pages, and if I made past that point I usually continued.
The only exception--I can't stomach horror and some action/drama I find too frightening. My friend and I have tagged ourselves the "fluffy bunny readers". HEA required, no gore allowed. While there can be trauma or frightening situations, we don't need blow-by-blow descriptions. Tell me something bad happened behind the closed door then tell me how the heroine/hero fix it.
My reading history is varied and eclectic.
Turn the page. Suddenly I'm a baby in the writing game, and I face an alarming question. Other than knowing I'm never going to write anything scarier than my fluffy bunny sensitivities will allow, what genre do I attempt? Fantasy seems the most logical, after all, there can never be enough Lord of the Rings fan-fic.
As it turns out I wrote a young adult fantasy first. Followed by my first romance—a paranormal titled Wolf Signs. Perhaps it will sum it up nicely if I tell you that most people do not refer to the characters in the Granite Lake Wolves as werewolves, but as wolfies.
Then I got the urge to try something new and wrote a contemporary cowboy. I set it in a familiar location, my home province of Alberta. It's a difficult task to write a story where you can't fall back on changing the rules of the world to solve a problem. I found I enjoyed the challenge and it spurred me on to continue to try other genres. Twisted Urban Fantasies, naughty Aesop's interpretations. More paranormal.
And now another contemporary, Turn It On.
Diving into the various genres has been so much fun as a writer. It challenges me to grow while giving me wings to explore. It also satisfies that bit deep inside that used to go looking on the shelf for a new and exciting variations. Now I try to write my own.
The neatest part is I'm starting to see the true beauty in ALL kinds of books. There's one kind of magic to be found in a fairy tale. There's another kind found in a contemporary romance where the only way to get from point A to point B is for the hero and heroine to truly grow and learn and come together.
That's magic worth reading about. Worth writing about.
Turner Twins, Book 1
Inheriting her grandmother's home is a dream come true for web designer Maxine Turner. She's looking forward to a little freedom from the constant demands of her beloved, crazy mob of a family. When vandals expose just how vulnerable she is living alone, she seeks help.
Ryan Claymore's well-thought-out life was wrenched out from under him when responsibility for his special-needs step-brother landed on his shoulders. Going from military man to business man hasn't been easy. He counts himself lucky he's found Maxine to trade his security-system knowledge for her web site expertise.
The red-hot chemistry that sizzles between them comes from out of the blue, and they both fight a losing battle to resist. Even the secret Ryan hides isn't enough to keep Maxine from working her way into his heart—and his bed.
But something else might tear them apart. Whoever seems determined to destroy her home, and her sanity along with it.
Warning: Realistic multiple orgasm sex scenes, men getting in touch with their emotions, brothers being—well—brothers, and a very tempting back porch swing…you have been warned.

Bonus Excerpt just for Musings readers:

An hour passed as he sipped the wine he'd found in the pantry and waited for Maxine to join him. Finally, curiosity got the better of him, and he ascended the stairs and went to find her.

Twilight shone in the windows of the master bedroom, shades of silver and grey falling across the bed where Maxine lay, tangled in the duvet. He approached slowly to make sure he didn't frighten her, but she was fast asleep. He sat on the edge of the bed and watched her for a long time, her breasts rising and falling peacefully, bare skin open to his gaze where the quilt had slipped from her grasp.

She was beautiful. Everything about her made him hard and needy, but her compassion and caring touched him in places he had never imagined. Maybe it was possible to dream of forever with this woman. Right now she deserved to be cherished for the heart of gold she shared at every turn.

Reaching out carefully, Ryan tugged back the covers an inch at a time, his cock rising in anticipation as more of her warm flesh became exposed to his hungry eyes. Gentle as a whisper, he smoothed a hand up her thigh, the feel of satiny skin making his mouth water and his heart rate increase. He sat back and stripped off his clothing before joining Maxine on the bed.

She rolled toward him, all sleepy and warm, nestling into his arms like she belonged there. Their mouths met briefly before he brushed a line of kisses across her cheek. A low hum of arousal rose from deep in her throat to stoke his already primed nerves. Slow down. He needed to move slow and easy, but the urge to consume her grew with every moment.

Maxine lifted her hands and caressed his torso, her eyes still shut and a mischievous hint of a smile teasing the corners of her mouth. "What a wonderful dream. There's a Greek god in my bed."

"Goddess. You're a goddess."

"Hmmm, we're both crazy, you know that?" She stretched lazily, her body arching against his fleetingly, and he sucked in a quick breath.

Slow. Keep it slow.

Ryan kissed a path down her throat, murmuring encouragement as she writhed under his caresses. "Goddess," he repeated. "I'm going to worship you."

Then there were no more words, just sensation. Just touch.
Sigh....Didn't you just love that bonus excerpt. I did. Matter of fact I loved the whole book. It was the tender moments like this one (there are several) mixed with the steamy love scenes (there are several) that won me over. Vivian Arend is fast becoming my go to author for a contemporary romance quick fix. You can find out more about Vivian and the books she writes on her website and blog at
www.vivianarend.com
, on
Twitter
, and at her
Yahoo Group: Heat Wave Readers
.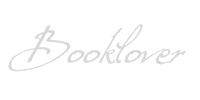 *I am an Amazon affiliate and receive a small (and I mean very small) referral fee for purchases made using a link on this blog. I don't use Amazon to earn money, I use it because the widgets are cool, easy to use, and serve my purposes to showcase books & such with minimal effort, but most importantly they have great prices and offer both new and used items. As a book addict I love that I can find just about anything I want in one place. If you are going to purchase a featured book anyway, and you know you won't pay more by using the links on this blog than you would by visiting Amazon on your own, I will be eternally grateful for supporting this blog by using the links :)