Friday, January 29
My Hidden Gem of Romance pick for January is In Bed with a Stranger by Mary Wine. I read this book last August and gave it 4.75 stars which made it a top pick at the end year in 2009. This was the first book I had read by Mary and I absolutely loved it! It was close to perfection.
The heroine, Anne, is the illegimate daughter who is blackmailed into marrying a highland husband in order to save her very young sister from being married to a man who is sadistically cruel. All of this so that her selfish half sister Mary, who is legitimate, doesn't have to marry and produce an heir. Anne is told that once she finds herself with child she must return home to have the baby so that Mary can claim it as her own and assume the position of wife to the laird and mother to Anne's infant, otherwise her adolescent sister will suffer marriage to a horrible man.
Of course love blossoms between Anne and Brodrick, despite her being English. The entire plot of In Bed with a Stranger is addictive with lots of emotion. I couldn't put it down, and hated when I had to stop reading to do things like...work, clean and make dinner. The love story is passionate and sweet at the same time, and the reader experiences the heartbreak and despair that Anne feels when she must make the decision to leave the husband she has come to love and return home to bear their child, thus giving them both up to her half sister whom she hates in order to save her innocent sister, or choose to abandon her family for the man she loves more than she ever hoped to dream for. It's an impossible choice that leads to feelings of anguish, betrayal and hopelessness.
In the end all works out as it should. Mary and her mother, who are cruel and selfish...really the perfect villians, and forced Anne into this impossible decision get exactly what they deserve and the reader gets exactly what they want....a happily ever after for Anne and Brodrick. If you like historical romances with great plots, great romance, some steamy love scenes, truly vile villians set in the highlands with a kilted hero then In Bed with a Stranger will not disappoint. And what's even better is that Amazon currently has In Bed with a Stranger as a Bargain priced book for only $5.60 for this trade sized paperback book published by Brava. A steal I tell you....a steal!
Like I said, I absolutely loved it and I knew in August of last year when I read it that it was going to be a Hidden Gems pick. I choose to feature it now because Mary's new book in this series, In the Warrior's Bed, came out this week. She will be my guest here at Seductive Musings next week on Thursday February 4th to celebrate it's release so I hope you treat yourself to In Bed with a Stranger, and join me next week for In the Warrior's Bed.
A deception brought them together . . . but nothing can tear them apart
AN IMPERFECT MATCH
Brodick McJames is an earl in name only. To secure his clan's future he needs an English wife. Mary Stanford, daughter of the Earl of Warwickshire, will suit perfectly. He's never met her, but what matter? She'll grace his bed eventually, and once she bears his child he need see her no more.
Anne Copper resembles her noble half-sister, but she was born illegitimate, and can never forget it. The best she can hope for is to stay a serving girl in her own father's house. But when Lady Mary finds herself betrothed to a Scot, it seems there's a use for Anne after all . . .
The woman who arrives in Alcaon is not what Brodick expects, and the passion that grows between them promises far more than a marriage of convenience. When fate draws two together, it may take more than a noblewoman's plot to part them . . .
What's your Hidden Gem of Romance pick for January?
Hidden Gems meme is hosted by Seductive Musings on the last Friday of every month (barring any special events). Anyone passionate about romance novels can participate. Just do the following:
Share a hidden gem that you've read and feel has been overlooked, or deserves to be brought to the attention of romance readers (please don't include books currently on blog tours).

The book can be a new release, a current release, or an older novel. As long as it is in print, it is available for purchase, and is classified as a romance then it qualifies (historical romance, contemporary romance, paranormal romance, romantic suspense, erotic romance...).

Reveal your hidden gem on the last Friday of the month on your blog using the Hidden Gem icon and following the participation rules. Tell us why you feel so passionately about this novel, then link your gem back to the current Seductive Musings Hidden Gem post. You can include excerpt links, teasers, back cover blurbs, book trailers, interviews, giveaways...whatever you like.

The following Monday I will compile a list of the Hidden Gems posted and I'll have a poll where you can vote for your favorite hidden gems. At the end of the year I will compile the top hidden gem for each month and you can vote for the top 5 Hidden Gems of the year. Once the brightest gems are revealed I will invite the authors to guest at Seductive Musings to talk about their books, and upcoming releases.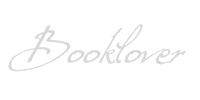 *I am an Amazon affiliate and receive a small (and I mean very small) referral fee for purchases made using a link on this blog. I don't use Amazon to earn money, I use it because the widgets are cool, easy to use, and serve my purposes to showcase books & such with minimal effort, but most importantly they have great prices and offer both new and used items. As a book addict I love that I can find just about anything I want in one place. If you are going to purchase a featured book anyway, and you know you won't pay more by using the links on this blog than you would by visiting Amazon on your own, I will be eternally grateful for supporting this blog by using the links, and don't forget that the referral fees from your purchases will sponsor the "Reader Rewards" giveaways :)