Monday, January 11
Sorry, but the image containing the Monday's Muse has been removed from this blog so as not to violate any copyright issues. Thanks for your understanding!
I feel like hibernating. It's cold today...like -10 degrees cold, and I have a cold. Another one. I want to stay in bed, keep warm, read a good book and really just do a whole lot of nothing. Today's muse tempted me to do just that, doesn't he look all warm and snuggly. I could just cuddle right up and have a nice long winter's nap....instead I'm fixing myself some hot chocolate and starting the day.
Keep warm, and I hope to list all of the winners from last week's "temptation" event later today sometime.
Have a good Monday!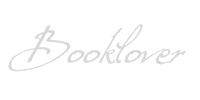 *I am an Amazon affiliate and receive a small (and I mean very small) referral fee for purchases made using a link on this blog. I don't use Amazon to earn money, I use it because the widgets are cool, easy to use, and serve my purposes to showcase books & such with minimal effort, but most importantly they have great prices and offer both new and used items. As a book addict I love that I can find just about anything I want in one place. If you are going to purchase a featured book anyway, and you know you won't pay more by using the links on this blog than you would by visiting Amazon on your own, I will be eternally grateful for supporting this blog by using the links :)