Monday, January 25
Sorry, but the image containing the Monday's Muse has been removed from this blog so as not to violate any copyright issues. Thanks for your understanding!
I never used to be attracted to men with tattoos. That's changed over time :) This Monday's Muse has a stunning tattoo, wouldn't you agree? Sometimes a tattoo can be an embodiment of bad boy charms, or a talisman. It can also depict a sign of power, strength over adversity, or a legacy. I think they can be incredibly sexy, except for maybe snakes and skulls....but for the right man I might be willing to make an exception. I could look at our Muse this week for hours...enjoying the nuances and details of his totally lickable body tattoo.
Several of the heroes featured this week have tattoos. Whether it be Larissa Ione's Demon, Stephanie Tyler's SEALs, or Melissa Mayhue's and Lucy Monroe's highlanders. In fact I think the only hero that will be featured this week that probably didn't have a tattoo is Sharon Lathan's Mr. Darcy....but then again you never know :)
This is going to be an incredibly eventful week at Seductive Musings. Incredibly eventful. Lots of guests, my reviews for the challenges I am participating in, the Hidden Gems and Seductive Museum selections of the month. Later in the week I will also have the winners of the Monica Burns, as well as the Robin Kaye Domestic Gods giveaway. I'm excited...and tired just thinking about it. Here's the schedule of events:
Monday (1/25)
Larissa Ione is here for an interview and giveaway of Ecstasy Unveiled

and of course we can't forget Monday's Muse :)

Tuesday (1/26)
Stephanie Tyler will be here to feature the third book in her SEAL's series Hold on Tight, with a giveaway.
Teaser Tuesday post with teasers from 2 historical romances

Wednesday (1/27)
Melissa Mayhue is my guest featuring her latest novel in the Daughters of the Glen series, A Highlander's Destiny with a giveaway.

Share the Love post. This may or may not happen this week. It depends on how much time I have
Thursday (1/28)
Lucy Monroe will be my guest featuring Moon Craving, her newest novel in the Children of the Moon series with a giveaway

Sharan Lathan will also be my guest featuring My Dearest Mr. Darcy and a giveaway of the entire set of her Darcy Saga.
Seductive Museums Gallery of Fine Cover Art post featuring my favorite cover amongst the books I've read this month. If you are reading this on Monday you still have a few days to select yours.
Friday (1/29)
Chloe Harris will be my guest to celebrate her new Aphrodisia release Secrets of Sin with a giveaway
Hidden Gems post featuring my book selection for this month that I think deserves a second glance. I'll be looking forward to reading what your selections are.
Saturday (1/30)
My review of To Seduce a Sinner by Elizabeth Hoyt for the DIK challenge,

And my review of Sweet and Dirty by Christina Crooks for the Erotic Romance Reading challenge.
Sunday (1/31)
Will be a day of rest....what, you mean there's no rest for the wicked? Then I must be wicked indeed because Sunday I will have a ton of winners to announce from this week's giveaways as well as the winners from the Robin Kaye and Monica Burns contests from last week.



That is some serious craziness my friends! I have no idea what I was thinking, but I hope you join me in my gluttony of great romance.
Have a great Monday!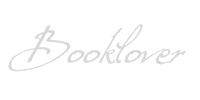 *I am an Amazon affiliate and receive a small (and I mean very small) referral fee for purchases made using a link on this blog. I don't use Amazon to earn money, I use it because the widgets are cool, easy to use, and serve my purposes to showcase books & such with minimal effort, but most importantly they have great prices and offer both new and used items. As a book addict I love that I can find just about anything I want in one place. If you are going to purchase a featured book anyway, and you know you won't pay more by using the links on this blog than you would by visiting Amazon on your own, I will be eternally grateful for supporting this blog by using the links, and don't forget that the referral fees from your purchases will sponsor the "Reader Rewards" givaways :)