Friday, January 1
My favorite, and not so favorite reads of 2009.....
Here's how I compiled my absolute favorites list. I decided not to restrict my favorite reads by a certain number, but instead decided to compile a list of the books that I gave a 4.5-5.0 star rating to, then I attempted to rank them in order...plus one honorable mention. I had a hard time with this since they were obviously all my favorites. I'll probably look back on this and change my mind several times :)
All Jacked Up by Lorelei James (e-book)

Deeper by Megan Hart
The Reluctant Dom by Tymber Dalton (e-book)

STRONG, SILENT TYPE by Lorelei James (contained within upcoming Wild Ride anthology)

Broken by Megan Hart
Laid Bare by Lauren Dane
Proof by Seduction by Courtney Milan
Summer of Two Wishes by Julia London
In Bed with a Stranger by Mary Wine
Wicked Ties by Shayla Black
Riding Temptation by Jaci Burton
Reckless by Maya Banks (contained in A Red-Hot Summer anthology)

Rocky Mountain Heat by Vivian Arend (e-book)

Nauti Intentions by Lora Leigh
Sweet Seduction by Maya Banks

Songbird by Maya Banks (contained in upcoming Linger anthology)
On His Knees by Beth Williamson (e-book)

Sweet Persuasion by Maya Banks
"Traditions" by Alissa Johnson from the anthology A Christmas Ball

Coyote's Mate & Bengals Heart by Lora Leigh (what can I say I love my Breeds)

Honorable Mention: A Hint of Wicked by Jennifer Haymore
I read over 150 books this year...maybe a few more. I wasn't very diligent about recording the books I read and the ratings I felt they deserved prior to June so my favorites list is mainly comprised of June-December (with a few exceptions) and not all of the books that were my favorites were released in 2009. All of the books listed can be found in the Amazon widget above with the exception of a few of the ebooks (which have their own links).
Very few paranormals made the list, in fact I read fewer paranormals this year than I have in the past. I was feeling kind of burned out on them, and they all seemed to be so similar. In 2010 I have a few new to me paranormal authors I want to try like Nalini Singh and Meljean Brooks to name just two that many people rave about.
Another thing I found interesting was that all of the authors on the favorites list, with the exception of Lora Leigh, were all new to me in 2009. I think I found all of them in large part due to blogging...so I want to thank all of my fellow bloggers and commenters for introducing me to such great reads! To sum up the year I guess I would say this, for me 2009 was all about discovery, pushing my boundaries, and turning up the heat :)
Now comes the list that no author probably wants to be on. My biggest disappointments of 2009. Unlike the favorites list this is not really based on my ratings, but were based on what my expectations were prior to reading the book when compared to how I felt about the story at the end. Some of these are really painful to list as they are (or were) written by some of my favorite authors. These books were my biggest disappointments (listed in order)....
Seducing the Sheriff by Marie-Nicole Ryan

Sexual Secrets by Melissa MacNeal
My Wicked Marquess by Gaelen Foley
Highland Scandal by Julia London
Gorgeous as Sin by Susan Johnson
An Echo in the Bone by Diana Gabaldon

There it is. 2009 in all it's glory (for the most part).


What to look for in 2010.....

A streamlined sidebar. As a result, in the next few days you might find me posting more than usual. These will be more organizational posts than book related...so please be patient until I work through my to do list.
Why am I doing all of this organization? It's in preparation for a NEW & IMPROVED blog layout, look and redesign. Woo-hoo! The current blog layout doesn't really fit my needs anymore so it's time to update. I also want a look and feel that is unique to Seductive Musings. I hope to unveil it in April for my blogiversary (or sooner if it's ready)....so you may find me taking periods of time away from my normal blogging at times when I don't have any special guests or events to work on all of this. But I have some special "construction" Muse workers to keep you company during my absence :) Do you have any special requests? Things you like and don't like...not only on my blog but also on someone else's? I'd love to have your input! Just email me (see link in "novel spotlight"). I'll take all of your suggestions into consideration.

More reviews. One of my New Year's resolutions is to post at least one review per week. I'm hoping to do more than this, but considering my track record in 2009, I'm gonna start with what I think is realistic and work my way up from there.

Reader Rewards. What is this you may ask? You all know I am an Amazon Associate and I pretty much use Amazon for all of my buy links, so to reward my Musings followers I plan on having giveaway(s) with the proceeds from these sales. You need to have at least $10 in earnings in order to receive the funds from Amazon, and I have yet to receive any of the earnings from your purchases, but when I do then you will reap the rewards! So if you plan on buying any books from Amazon, use any of the links on this blog and shop away :) The more you buy, the more I can giveaway...it's just that simple. Look for a poll in the sidebar to vote on what you would like to win.
Sponsors. Blogging isn't exactly free...at least for me. There's some maintenance cost involved (redesign) and USPS shipping costs to mail some of the books that you win here at Seductive Musings. As a result I am going to offer spaces for authors to advertise their books on my blog, especially since I am giving away the Amazon proceeds as "Reader Rewards". This probably won't come about until the blog redesign, but don't worry it's not going to overrun the look and feel...I promise. Again I'm not looking to make money from the blog, just to try and break even, while offering authors a chance to showcase their books at the same time.

More of the Same. I like Monday's Muse, and decided to keep Teaser Tuesdays. I'm also going to continue the Share the Love, Hidden Gems, and the Seductive Museum meme's...even thought it seems like I am the only one that participates in them :( I like them, and what they represent so I decided to keep them. And I also have a few ideas for special events...starting with the New Year!!!! Yep, on January 4th I'll have a special event. More info to follow in the next few days (with a way to earn extra entries).
I'm sure there will be more as the year progresses, but that's all for now, oh and...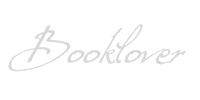 *I am an Amazon affiliate and receive a small (and I mean very small) referral fee for purchases made using a link on this blog. I don't use Amazon to earn money, I use it because the widgets are cool, easy to use, and serve my purposes to showcase books & such with minimal effort, but most importantly they have great prices and offer both new and used items. As a book addict I love that I can find just about anything I want in one place. If you are going to purchase a featured book anyway, and you know you won't pay more by using the links on this blog than you would by visiting Amazon on your own, I will be eternally grateful for supporting this blog by using the links :)