Friday, January 1
Sweet and Dirty by Christina Crooks
Here are the rules:
Timeline: 01 Jan 2010 - 31 Dec 2010
Rules: To read TEN(10) Erotica Romance in 2010
Details:
You don't have to select your books ahead of time, you can just add them as you go. Also if you do list them upfront then you can change them, nothing is set in stone

The books you choose can crossover into other challenges you have on the go.

If you decide to participate in this challenge please use the links I have set up below with the buttons to post on your sidebar, this way others can find their way back to this post and join in the fun.

If you decide to join this challenge be sure to create a post telling others, please make sure you add a link back to this post so others can join in.

If you decide to join and don't have a blog and would like to join – Please leave details in comment.

You can join anytime between now and the later part of next year.

You must be 18 years or older to join.
I've also decided to join the DIK reading challenge. As I read and review the books from their list of eligible novels, they will be listed in this post.
To Seduce a Sinner by Elizabeth Hoyt
Here are the rules of the challenge:
Rules:
2. Book reviews can be posted any day during the last week of each month.
3. Link back to the blog when you do a DIK Book Reading Challenge (we'll do a sticky post). If you don't link to us we won't know that you've posted a review! :)
4. Please clearly state in the title of your post that the review you are posting is for the DIK Book Reading Challenge.
At the end of the year the participants that have posted reviews for all 12 months will be put in one big pot and we will draw a name to win a $50 gift certificate from Amazon/Borders/Barnes and Noble/Books A Million (really it's your choice which place you want the certificate from as long as we can purchase it from our computer!)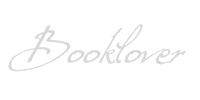 *I am an Amazon affiliate and receive a small (and I mean very small) referral fee for purchases made using a link on this blog. I don't use Amazon to earn money, I use it because the widgets are cool, easy to use, and serve my purposes to showcase books & such with minimal effort, but most importantly they have great prices and offer both new and used items. As a book addict I love that I can find just about anything I want in one place. If you are going to purchase a featured book anyway, and you know you won't pay more by using the links on this blog than you would by visiting Amazon on your own, I will be eternally grateful for supporting this blog by using the links :)