Saturday, January 30
Title: Sweet and Dirty

Author: Christina Crooks
Series:N/A
Genre: Erotic Romance
Publisher: Aphrodisia
Format: Trade size paperback
Date/Year: December 2009
This book was provided to me by the author for review
Summary from the publisher:
Embrace your most illicit desires...
From her relationships and her home life to her job as a dog trainer, Michelle Gray is too often the obedient one. So when she crosses paths with Ro Kaliph, the owner of an S&M nightclub, she decides to take a few lessons in being more dominant -- but discovers instead that surrendering to Ro's every command brings her the most intense, satisfying pleasure.
Workaholic Nora Sabine has finally made time for a vacation with her fiance. And she's pleasantly surprised to learn the B&B where they'll be staying is actually a Bondage & Breakfast. Indulging in every blissful sexual punishment, Nora can't seem to get enough. But when she meets the inn's owner, Sylvester, he takes her over the edge as he introduces her to a fantasy world where ecstasy has no boundaries...
My Musings:
I enjoyed many aspects about this anthology of two novellas by Christina Crooks, and there were definitely some elements that pushed the boundaries of my comfort level (not that there is anything wrong with that). That being said, there were also a few things that were disappointing.
"Baring it All" was much more of a traditional BDSM romance. I liked Michelle and Ro's story and liked that the heroine was trying out the lifestyle in order to learn to be more in control of her life. However, I thought the secondary story about her ex-boyfriend exploring and discovering his homosexuality was unnecessary and distracted from the main love story that I was more interested in. Considering this was a novella instead of a full length novel I wished that this time would have been spent on the developing relationship between the hero and the heroine because I felt that we were left with the possibility of love, rather than having the type of HEA that I like at the end of a story.
The second novella in this anthology is "Forbidden Heat". It is a more extreme and intense story than "Baring it All". And while some of the BDSM practices left me uncomfortable and pushed the boundaries of what I like to read in romance (questioning how something described as pain could in fact be pleasurable) I was immediately drawn into this story.
"Forbidden Heat" is mostly about Nora's self discovery within the context of the BDSM world. Nora is a heroine, much like many women today, who struggle with the demands of a successful career, and being able to give up control, and trust to someone else in their personal life. Sylvester, was a very interesting hero. He embraces the lifestyle and has created the B&B as a safe and consensual environment for people like himself to enjoy themselves, while also using it as a way to distance himself from his own desires. One past experience that went amiss has left him shaken and wary of letting go to his baser instincts, which prevents him from engaging the way he would like with a submissive partner like Nora.
Even though Nora didn't expect to spend the weekend in a BDSM resort, she embraces the experience and explores bondage, electric shock stimulation, and her most secret desire...to enact a rape fantasy. As previously mentioned this story is much more extreme and intense (at least for me), and while some of the situations the characters find themselves in made me uncomfortable, I did feel that this was the stronger of the two stories.
Sylvester's need to dominate Nora, yet his lack of trust in himself because of his past makes this story much more compelling. I wish however, that Nora's exploration of the BDSM lifestyle would have happened only with Sylvester instead of with multiple partners. I would have liked to see him struggle with his self imposed restrictions while tutoring and mentoring Nora in her discovery rather than avoiding her and the temptations she presents to him. And since trust is a such a large part of a D/s relationship I think it could have provided more of an opportunity to establish a stronger connection for just the two of them instead of him fostering her education to the additional partners that Nora had. I also believe that this particular novella would have worked much better as a full length novel. There was so much potential here between Nora and Sylvester, with their personal demons, that I was disappointed and felt that their love story was short changed due to the length.
Like "Baring it All" I felt the story was much more a journey of self discovery and exploration into the BDSM world for the heroine, than a true romance. I didn't feel that Nora and Sylvester had enough page time together to develop the relationship that was intended and the deeper love that was possible.
Despite these criticisms, overall I enjoyed both of these novellas and the authors writing style. I am sure readers who enjoy erotic romance with BDSM elements will also enjoy them, especially with some of the more unconventional practices (at least for romance novels I've read) described in "Forbidden Heat". I just felt they were both more erotica; exploring and discovering personal desires and limits verging on romance, rather than erotic romances resulting in what I like to have in a HEA for the hero and heroine in each story.
Ratings: 3.5 stars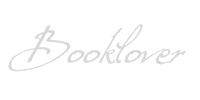 *I am an Amazon affiliate and receive a small (and I mean very small) referral fee for purchases made using a link on this blog. I don't use Amazon to earn money, I use it because the widgets are cool, easy to use, and serve my purposes to showcase books & such with minimal effort, but most importantly they have great prices and offer both new and used items. As a book addict I love that I can find just about anything I want in one place. If you are going to purchase a featured book anyway, and you know you won't pay more by using the links on this blog than you would by visiting Amazon on your own, I will be eternally grateful for supporting this blog by using the links :)