Tuesday, January 19
I had a hard time choosing my teaser this week, so instead I decided to post three from the same book. I know it's cheating a little bit, but what can I say...sometimes bending the rules is necessary :)
"The romantic in her had always found the moonlight seductive, and if given the chance, he would use Marrakech's exotic shadows to tempt her into losing her head. She knew it as sure as she knew the word temptation was far to simple a word when it came to describing this man."
p. 60 from Kismet by Monica Burns
"He stiffened slightly at the touch before he captured her hand in his and pressed his mouth to the inside of her wrist. It was a simple caress, but the tenderness of it tugged at her heart in a way she never could have envisioned."
p. 237 from Kismet by Monica Burns
"Not since the night her mother sold her into Madame Eugunie's brothel had she felt so betrayed. She was being traded, but this time the price was her heart."
p. 254 from Kismet by Monica Burns
So, if you had to choose which teaser tempted you the most, which would it be? If you had as hard a time as I did making this choice then you won't want to miss Friday 1/22 when Monica Burns will be my guest and giving away a signed copy of this exotic historical romance
.
As always you can click on any cover to learn more and/or buy the books featured on this blog
*Teaser Tuesdays is a weekly bookish meme, hosted by
MizB
of
Should Be Reading
. Anyone can play along! Just do the following:
Grab your current read. Open to a random page. Share two (2) "teaser" sentences

from

somewhere on that page

BE CAREFUL NOT TO INCLUDE SPOILERS! (make sure that what you share doesn't give too much away! You don't want to ruin the book for others!)

Share the title & author, too, so that other TT participants can add the book to their TBR Lists if they like your teasers!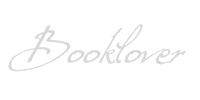 *I am an Amazon affiliate and receive a small (and I mean very small) referral fee for purchases made using a link on this blog. I don't use Amazon to earn money, I use it because the widgets are cool, easy to use, and serve my purposes to showcase books & such with minimal effort, but most importantly they have great prices and offer both new and used items. As a book addict I love that I can find just about anything I want in one place. If you are going to purchase a featured book anyway, and you know you won't pay more by using the links on this blog than you would by visiting Amazon on your own, I will be eternally grateful for supporting this blog by using the links :)