Monday, January 11
After several hours of tabulating all of the entries for all five of the giveaways from last week, I'm finally done and have lots of winners to announce. Yeah! As always, you have three days (until Thursday 1/14) to contact me via my email (which can be found in "Novel Spotlight") with your snail mail address, otherwise alternate winners will be selected.
The winner of MUTUAL DESIRE provided by author Donna Grant is....ck.twilighter
The TWO winners of LAID BARE provided by author Lauren Dane are....Princess Aurora & Armenia
The winner of HOLD ON TIGHT provided by author Stephanie Tyler is....flchen1
The winner of the iTunes playlist from SWITCH provided by author Megan Hart is....jeanette8042
The winner of PROOF BY SEDUCTION provided by author Courtney Milan is....Anna
Congratulations! Thank you to everyone who commented and helped spread the word about these authors new releases. Their continued success means we will get to have more great new romances to read. I hope everyone found plenty of temptation for your reading pleasure.
Finally, winners...please email me, I hate to see the giveaway prizes go unclaimed :(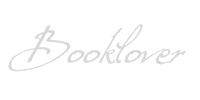 *I am an Amazon affiliate and receive a small (and I mean very small) referral fee for purchases made using a link on this blog. I don't use Amazon to earn money, I use it because the widgets are cool, easy to use, and serve my purposes to showcase books & such with minimal effort, but most importantly they have great prices and offer both new and used items. As a book addict I love that I can find just about anything I want in one place. If you are going to purchase a featured book anyway, and you know you won't pay more by using the links on this blog than you would by visiting Amazon on your own, I will be eternally grateful for supporting this blog by using the links :)