Friday, February 5
***This giveaway has ended, but you should still read the post...it's worth your time:)
Thanks for joining the fun!***
It didn't take more than the title of the series,
Lords of Vice
, for me to be intrigued by Alexandra Hawkins debut novel, ALL NIGHT WITH A ROGUE. Then when I heard the hero's nickname is "Sin"
(short for Sinclair)
, read the blurb, and saw the book trailer, I was sold on the story. Which is why I can't wait to introduce you to Alexandra and her historical romance, ALL NIGHT WITH A ROGUE. Enjoy!
Notorious, decadent, and outrageously handsome . . .
For me, those words epitomize the Regency rake. I sighed over these historical bad boys when I was seventeen, and more than a thousand books later, my appreciation for them hasn't wavered. Needless to say, I was thrilled when St. Martin's Press offered me a chance to bring my own heroes to life.
What does it take to breathe life into a series? Answer: An amazing amount of planning and writing. After I had decided that I wanted seven potential heroes for my Lords of Vice series, I spent months picking out names, hunting for potential images that I could use as templates, and assembling character profiles. Since I was going with a vice theme, I made a list of possible vices (nothing too unsavory) and matched them to each rake. Then I moved onto the heroines and repeated my painstaking process.
Even after all of this work, I was far from finished. Next, I outlined the individual stories. By now, I had spent enough time working on the backstories for each character that I had a general overview plotted for each book.
For All Night With a Rogue, I had settled on Sin to kick off the series. Of the seven, he seemed the most restless. As he half-heartedly tried to seduce his host's wife in the moonlit gardens, he sensed that something was about to change in his jade life.
A tiny, white ostrich plume confirmed his suspicions.
I did not originally open the book with that scene. When I wrote the sample chapter for my publisher, I began with the lady who had inspired me from the start. No, surprisingly, it wasn't the heroine. It was Sin's sister, Belle. As I was working up Sin's family history, she emerged as an influential person in his life. I could almost hear her voice in my head as I typed the words, "I demand a favor . . ."
What sort of favor would a sister demand of her brother? I pondered. This woman was no saint. Her sexual conquests rivaled her brother's. What wicked machinations were brewing behind her comely face?
From those questions, a story emerged. It's one of three, and I hope to write more. If you would like to read more about Sin and the lady who tames this unrepentant rake, I hope you will check out the first book in the Lords of Vice series, All Night With a Rogue!
Happy Reading!
Notorious, handsome, and decadent, the Lords of Vice prowl the glittering ballrooms of Regency London breaking rules and hearts with equal aplomb. But even the wildest rogue must eventually meet his match.
IT BEGAN AS A FAVOR
Seduce Lady Juliana Ivers and then cast her aside: Those are his sister's instructions. Alexius Braverton, Marquess of Sinclair--known as Sin to the ton--is happy enough to oblige, especially when he catches a glimpse of his target. Juliana is completely unlike the empty-headed chits who barely hold his attention for a week. A true gentleman would leave her to find a worthy suitor. But then, a Lord of Vice would never claim to be a gentleman.
WOULD IT END IN FOREVER?
Juliana is expected to marry well to improve her family's finances, even if she secretly longs to make a living through her musical compositions. A dalliance can only complicate matters, though not even practical Juliana can help succumbing to the aptly named Sin. But one unforgettable night will draw her into a scandalous affair and a seduction begun as sport will soon become deliciously, dangerously real.
Congratulations Alexandra! I really enjoyed ALL NIGHT WITH A ROGUE. I was excited to find out that Ms. Hawkins has a three book contract because I can't wait to read more about the Lords of Vice. The second book in the series titled, TILL DAWN WITH THE DEVIL, is due to be released August 2010. Just in time for a great summer read.
I know I will be eagerly anticipating the second book, as well as the third novel in the series, AFTER DARK WITH A SCOUNDREL. The only problem is that one of my favorite secondary characters in ALL NIGHT WITH A ROGUE won't be written until
at least
book #4
(as long as sales are good enough for the first three for publisher to contract more in this series)
. So my friends I am hoping and praying that you enjoy ALL NIGHT WITH A ROGUE as much, if not more than I did, and you encourage all of your romance reader friends to buy it so that I can eventually get to read "Frost's" story. I'll beg if I have to. So don't mind me if you see me at the bookstore trying to gently coax anyone located in the general vicinity of the romance aisle into buying it :)
If you'd like to learn more about Alexandra Hawkins, and her debut novel ALL NIGHT WITH A ROGUE, as well as the
Lords of Vice series
, you can visit her at her website
www.alexandrahawkins.com
, on
Facebook
, on
Myspace
, at
Twitter
, and at her
Yahoo group
.
To celebrate the release of her debut novel, ALL NIGHT WITH A ROGUE, Alexandra Hawkins is giving away TWO copies of her book! Here's how you can enter to win.
Ways to earn entries

:
Mandatory: Complete the entry form, AND leave a comment. Please do not place your answers to the questions in your comment. (good for 1 entry)
Mandatory: You MUST be a Google Friend Connect (GFC) follower in order to be eligible to win (unfortunately an email subscriber, or subscription in Google reader, and a follower are not the same thing so make sure you are signed up as a follower if you'd like to win this book)

Blog about this author's giveaway on your blog and leave a link with your comment (good for 15 entries)

If you don't have a blog, don't worry you can earn extra entries by telling your friends. If they leave a comment on this post and mention that you sent them you can each earn extra entries (good for 5 entries for the referrer and the commenter for each friend)

Purchase any item from the Seductive Musings Amazon store by using this link, or the Amazon widget contained within this post and email a copy of your purchase receipt to me no later than the deadline to enter (email available in sidebar). Sorry purchases made prior to this date do not apply, and link contained in this post must be used. No faxes or snail mail copies are allowed. No purchases are necessary to win. (good for 25 entries, or 50 entries if a purchase is made from the featured author's available titles)
How to enter:
You can choose to enter as many different ways that you want, but please place all of your entries in ONE comment

Rules and disclaimers:
This contest is open to US & Canadian residents only

The contest will end on February 7th at 11:59 pm EST and winner will be posted after they have been selected


Winner will be selected using Random.org

The winner will have THREE days from the date they are posted to provide a mailing address. If you do not contact me within three days a replacement winner will be selected. NO EXCEPTIONS

The book(s) will be mailed directly from the publisher or author and no substitutions are allowed

Seductive Musings is not responsible for prizes that are not honored, distributed in a timely manner, lost, stolen, or damaged during transit

All giveaways are subject to change/cancellation without prior written notice
Good Luck!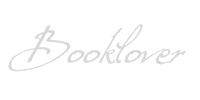 *I am an Amazon affiliate and receive a small (and I mean very small) referral fee for purchases made using a link on this blog. I don't use Amazon to earn money, I use it because the widgets are cool, easy to use, and serve my purposes to showcase books & such with minimal effort, but most importantly they have great prices and offer both new and used items. As a book addict I love that I can find just about anything I want in one place. If you are going to purchase a featured book anyway, and you know you won't pay more by using the links on this blog than you would by visiting Amazon on your own, I will be eternally grateful for supporting this blog by using the links, and don't forget that the referral fees from your purchases will sponsor the "Reader Rewards" giveaways :)