Wednesday, February 3
***This giveaway has ended, but you should still read the post...it's worth your time:)
Thanks for joining the fun!***
My guest today is one of my favorite contemporary romance authors, as well as writing one of my favorite blogs...none other than Jill Shalvis. I've been reading Jill's romances for years now, and in my opinion she just keeps getting better. I love her "Instant" books...Instant Attraction, Instant Gratification, and soon to be released, Instant Temptation. And since this year is all about temptation, Jill is here today to talk about her new novel, SLOW HEAT...
There's nothing more wildly sexy and appealing than a professional athlete, someone willing to put life and limb on the line for the win, someone so used to doing whatever it takes to save the game, that they don't realize that they themselves need saving.
I love torturing my heroes with love. Not sure what that says about me, but there's something about watching a guy suffer before getting his happily ever after. Slow Heat begins with a big, bad sexy-as-hell major league baseball catcher for the Santa Barbara Heat. Wade O'Riley is a walk on the wild side, and doesn't see a problem with that. Unfortunately for him, management does.
When the Powers-That-Be decide Wade needs a public make-over, they task the Heat's publicist with pretending to be his girlfriend at a celebrity wedding. They figure this will ward off both women and trouble. Problem – putting Sam and Wade together any amount of time equals trouble all on its own. Trouble, and a crazy sexual heat neither can seem to resist to save their lives . . .
Wade doesn't have a problem with what's happening between them. He might be the Good Time Guy, but he knows a good thing when it hits him. Sam, however, isn't as easy to convince. She's known Wade for a long time, and has never seen him stick. Care. Open his heart.
And since hers has been open to him since that one long ago night they'd shared, she's doubly cautious. But risking when it comes to love is what it's all about, and before their story is over, each will have to risk far more than they bargained for, including their hearts and souls.
As always, I'd love to hear what you think. You can find me on the web, along with my daily blog about my own adventures at http://www.jillshalvis.com.
Oh, and be sure to look for DOUBLE PLAY, featuring Pace's and Holly's story, out now as well!
Happy Reading
!
After a woman claims she's pregnant with Wade O'Riley's love child, Major League Baseball's most celebrated catcher and ladies' man is slapped on the
wrist by management and ordered to improve his image. His enforcer is the team's publicist, the tough and sexy Samantha McNead.
When Wade needs a date for a celebrity wedding, Sam steps up to the plate as his "girlfriend." But given her secret crush on him and that one awkward
night a year ago in a stuck elevator with too much scotch, the whole thing is an exercise in sexual tension.
Wade is thrilled when the pretense turns into an unexpected night of hot passion. But the next day Sam is back to her cool self. As a catcher, Wade's
used to giving the signals, not struggling to read them. Now, to win the love of his "pretend" girlfriend, he needs a home run–even it involves
stealing a few bases…
If you haven't had the pleasure of reading
Jill's blog
, you should check it out. She calls herself a modern day "I Love Lucy" and shares her tales and adventures, as well as beautiful pictures with readers. What I love most about it is that it is her own unique voice, and her blog isn't bogged down with industry trends or problems, or current blog hot topics (ie Amazon vs. Macmillan). It's simply about her, her life as a writer and a mother, as well as her writing...and her love of cookies, among other things :) Did I mention that it is incredibly funny? And I love that about it, which is why it is one of the first blogs I like to read each morning...it starts my day out right.
To celebrate the release of SLOW HEAT
(which I have on good authority is a fantastic read and a must buy)
Jill is giving away one book from her backlist of titles, winner's choice. (
I would suggest the first book in this series Double Play, any of the "Instant" books, or Strong and Sexy, which is also one of my favs...but really I don't think you can go wrong with any of them)
.
Here's how you can enter to win...
Ways to earn entries

:
Mandatory: Answer the question: Have you read any of Jill Shalvis's romances, and if so which one is your favorite and why? If you haven't read any of her books, which title from her backlist intrigues you the most and why? (good for 1 entry)
Mandatory: You MUST be a Google Friend Connect (GFC) follower in order to be eligible to win (unfortunately an email subscriber, or subscription in Google reader, and a follower are not the same thing so make sure you are signed up as a follower if you'd like to win this book)

Blog about this author's giveaway on your blog and leave a link with your comment (good for 15 entries)

If you don't have a blog, don't worry you can earn extra entries by telling your friends. If they leave a comment on this post and mention that you sent them you can each earn extra entries (good for 5 entries for the referrer and the commenter for each friend)

Purchase any item from the Seductive Musings Amazon store by using this link, or the Amazon widget contained within this post and email a copy of your purchase receipt to me no later than the deadline to enter (email available in sidebar). Sorry purchases made prior to this date do not apply, and link contained in this post must be used. No faxes or snail mail copies are allowed. No purchases are necessary to win. (good for 25 entries, or 50 entries if a purchase is made from the featured author's available titles)
How to enter:
You can choose to enter as many different ways that you want, but please place all of your entries in ONE comment

Rules and disclaimers:
This contest is open to US residents only

The contest will end on February 6th at 11:59 pm EST and winner will be posted after they have been selected


Winner will be selected using Random.org

The winner will have THREE days from the date they are posted to provide a mailing address. If you do not contact me within three days a replacement winner will be selected. NO EXCEPTIONS

The book(s) will be mailed directly from the publisher or author and no substitutions are allowed

Seductive Musings is not responsible for prizes that are not honored, distributed in a timely manner, lost, stolen, or damaged during transit

All giveaways are subject to change/cancellation without prior written notice
Good Luck!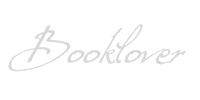 *I am an Amazon affiliate and receive a small (and I mean very small) referral fee for purchases made using a link on this blog. I don't use Amazon to earn money, I use it because the widgets are cool, easy to use, and serve my purposes to showcase books & such with minimal effort, but most importantly they have great prices and offer both new and used items. As a book addict I love that I can find just about anything I want in one place. If you are going to purchase a featured book anyway, and you know you won't pay more by using the links on this blog than you would by visiting Amazon on your own, I will be eternally grateful for supporting this blog by using the links, and don't forget that the referral fees from your purchases will sponsor the "Reader Rewards" giveaways :)