Thursday, February 4
***This giveaway has ended, but you should still read the post...it's worth your time:)
Thanks for joining the fun!***
Today has been a long time coming. I first contacted Mary Wine in July or August of 2009 about how much I loved her Brava debut historical romance, IN BED WITH A STRANGER. I loved it so much that it made my top ten list of
favorite reads in 2009
, and just last month I featured IN BED WITH A STRANGER as my
Hidden Gems of romance pick for January
.
I've been eagerly anticipating IN THE WARRIOR'S BED, her second book featuring the McJames clan, for what seems like forever! And I have to say, it was definitely worth the wait. I have a new appreciation for charming, dashing, and daring heroes. Mary Wine is my guest today, in all her splendid finery
(did I mention that she creates her own costumes?)
, to celebrate the release of IN THE WARRIOR'S BED. Enjoy!
Hello Everyone,
I'm tickled to be here. IN THE WARRIOR'S BED is coming your way this week. As I was looking through my files, I realized that I turned the book in last January. Getting my hands on the final paperbacks is a little bit like having a baby...you know it's coming but until you hold it, you don't feel the true wonder of the moment.
I'm really thrilled to welcome my readers back to the McJames clan.
The first book...IN BED WITH A STRANGER gave you an insight to these men and the time they live in.
IN THE WARRIOR'S BED is a follow up to IN BED WITH A STRANGER and it tells the tale of Cullen McJames.
Cullen intrigued me because he's the guy that's always teasing but that doesn't mean he lacks a core of strength.
He did a lot of teasing in IN BED WITH A STRANGER and I admit I had fun seeing him fall in love.
Beyond that, I love this time period. There aren't many recorded records of what they wore but you can take what is there and piece it together. I go a step, or four beyond that because I make these dresses and wear them too. It becomes abundantly clear why they wore some of the things they did, especially when you are wearing the clothing for three days and having to cook, wash, and live in them. The hip roll is my favorite because most authors leave it out...thinking it's a vanity garment. In fact, it supports the weight of the skirts, sort of like a hip belt on a back pack. To wear even a simple dress from this time with out the 'bum roll' will make your back ache something horrible!
Don't ask me how I know that...wink.
I hope you enjoy 'In The Warrior's Bed'...
and please drop by my website to see what else I've got coming this year.
In this irresistible follow-up to her captivating debut, In Bed With a Stranger, Mary Wine revisits the McJames clan–their loves, their battles, their conquests…
Cullen McJames will not have his honor sullied, certainly not by his clan's nemesis Laird Erik McQuade. So when McQuade tells the Court of Scotland that Cullen has stolen his daughter's virtue, Cullen steals the daughter instead.
Since his brother wed a fetching lass, Cullen's been thinking he too needs a wife. A marriage could end the constant war between the clans. And looking on Bronwyn McQuade but once has put her in his dreams for a week…
But Bronwyn won't go quietly. She won't be punished for what she did not do. Nor is she eager to live among the resentful veterans of McQuade wars. And however brave and beautiful a man Cullen may be, he has much to learn about a woman's fighting spirit. But as Bronwyn will discover, he has much to teach her as well.
Congratulations Mary on the release of IN THE WARRIOR'S BED!
If you would like to learn more about Mary and the books she writes as Mary Wine you can visit her website www.marywine.com, which also hosts her blog. Mary also writes books as Dawn Ryder, which Mary describes as "my naughty inner child". Her Dawn Ryder stories are more erotic, and if you are interested in learning more about her books as Dawn you can check them out at www.dawnryder.com. Mary can also be found on Facebook. She is one busy lady!
As I previously mentioned, I absolutely loved IN BED WITH A STRANGER
. If you haven't read it, then I think you are really missing out on a great historical romance. And there is no better time than now to pick it up since it is currently a Bargain priced book at Amazon (less than $6.00). Especially since....
Mary has offered to giveaway two signed copies of IN THE WARRIOR'S BED in celebration of it's release! And while it's not necessary to read IN BED WITH A STRANGER in order to enjoy IN THE WARRIOR'S BED, you'll get to experience Cullen McJames in all his charming and teasing goodness if you read them both. Here's how you can enter to win IN THE WARRIOR'S BED...
Ways to earn entries

:
Mandatory: Answer this question Mary has for readers: What is a must in a hero? (good for 1 entry)
Mandatory: You MUST be a Google Friend Connect (GFC) follower in order to be eligible to win (unfortunately an email subscriber, or subscription in Google reader, and a follower are not the same thing so make sure you are signed up as a follower if you'd like to win this book)

Blog about this author's giveaway on your blog and leave a link with your comment (good for 15 entries)

If you don't have a blog, don't worry you can earn extra entries by telling your friends. If they leave a comment on this post and mention that you sent them you can each earn extra entries (good for 5 entries for the referrer and the commenter for each friend)

Purchase any item from the Seductive Musings Amazon store by using this link, or the Amazon widget contained within this post and email a copy of your purchase receipt to me no later than the deadline to enter (email available in sidebar). Sorry purchases made prior to this date do not apply, and link contained in this post must be used. No faxes or snail mail copies are allowed. No purchases are necessary to win. (good for 25 entries, or 50 entries if a purchase is made from the featured author's available titles)
How to enter:
You can choose to enter as many different ways that you want, but please place all of your entries in ONE comment

Rules and disclaimers:
This contest is open to US residents only, sorry :(

The contest will end on February 7th at 11:59 pm EST and winner will be posted after they have been selected


Winner will be selected using Random.org

The winner will have THREE days from the date they are posted to provide a mailing address. If you do not contact me within three days a replacement winner will be selected. NO EXCEPTIONS

The book(s) will be mailed directly from the publisher or author and no substitutions are allowed

Seductive Musings is not responsible for prizes that are not honored, distributed in a timely manner, lost, stolen, or damaged during transit

All giveaways are subject to change/cancellation without prior written notice
Good Luck!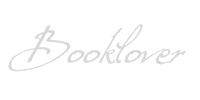 *I am an Amazon affiliate and receive a small (and I mean very small) referral fee for purchases made using a link on this blog. I don't use Amazon to earn money, I use it because the widgets are cool, easy to use, and serve my purposes to showcase books & such with minimal effort, but most importantly they have great prices and offer both new and used items. As a book addict I love that I can find just about anything I want in one place. If you are going to purchase a featured book anyway, and you know you won't pay more by using the links on this blog than you would by visiting Amazon on your own, I will be eternally grateful for supporting this blog by using the links, and don't forget that the referral fees from your purchases will sponsor the "Reader Rewards" giveaways :)