Thursday, February 11
***This giveaway has ended, but you should still read the post...it's worth your time:)
Thanks for joining the fun!***
Shapeshifters are my favorite type of paranormal romance hero. You get the man and the beast...need I say more? Terry Spear is my guest today to celebrate the release of her newest book in her werewolf series, LEGEND OF THE WHITE WOLF and talking about why a werewolf may be your true mate :)
When I first started blog tours for my werewolf series, I had some resistance to the notion that werewolves need loving, too. Vampires were fine. Why the distinction, I'm not sure. Both have wicked teeth. Both started out as horror stories. So why did vampires take the lead in sexy, and werewolves are second class citizens in the hunk department?
Now, I have to say that I first fell in love with Dracula at Brevard Community College in Florida where the sexy and suave villain captured the girl's heart, and mine too. Believe me, I wanted to be the one standing up on the stage with him, waiting for him with such longing to bite ME! Forget the actress. *sigh*
Only all good things have to end, and poor Dracula, misunderstood as he was, had to die.
That had to change. He wasn't bad, after all. Just…different.
Well, werewolves are just different, too.
Except I don't remember a man who was really sexy before he turned werewolf, more of a man who fought against the horrible bone-breaking, painful order of the shift, who was a beast more than wolf, and I felt more sympathy for him because I knew he had to die in the end.
In my stories, no matter what kind of urban fantasy they are, there are good guys and bad guys. Good vampires, bad ones. Good wolves (werewolves, that is) and bad ones. Good humans and…well, you get the point. It's not an all or none kind of world. And even the villains have some redeeming feature, just as the good guys have some darker secrets. Which makes them more real.
But I'm sliding away from the hunky part, and I did want to touch further on this. Werewolves are part wolf, so they have the pack mentality, for the most part. They love their family, cherish their mate, are totally wonderful as parents for their offspring. That's a wolf's nature. Inborn. They're also great at playing, even though it often is a way for them to show who's boss, the pecking order in the pack, and teaches the younger ones how to hunt. And when another pack member is injured, they cater to them, bring them food, help them as much as they can. When the female has her offspring, she's totally in charge. Which is just the way it should be!
To me, it's not just that the males are virile creatures, magnificent in their human form as well as their wolf's, but all of the above that makes them a hunk. With a sense of playfulness, tenderness, loyalty and commitment, and of course the sexy part of the equation, that's what makes the man worth investing in.
I believe werewolves have been getting the short end of the stick and it's time to stand up and say, "Werewolves are people too, and they deserve some good loving!" Will you give a werewolf a hug today?
Never know when you might find your true mate! :)
Thanks so much for having me at Seductive Musings today. And if I can only convince one person to try out a werewolf for size—hmm-hmm, today, I've done my pack duty.
In this fourth in Spear's series, Private Eye Cameron MacPherson and Faith O'Mallery are both on quests that lead them into the world of magical wolves...
Cameron arrives in the Canadian Arctic to search for his partners in his P.I. business who are late returning from a hunting trip. Faith is there to discover what her father had seen in the same area years earlier that had made him lose touch with reality—man-wolves, he called them.
The two tumble into an icy world of enemies bent on destroying the lupus garou kind. As they turn into lupus garou themselves, and bond with the pack that only they can rescue from destruction, Cameron and Faith find their soul mates in each other.
To celebrate the release of Legend of the White Wolf by Terry Spear Casablanca Sourcebooks romance has offered to giveaway two copies of this book. Here's how you can enter to win...
Ways to earn entries

:
Mandatory: Answer the question: Which paranormal hunk is for you, Vamp or Wolf? Me, I'm a Wolf girl! (good for 1 entry)
Mandatory: You MUST be a Google Friend Connect (GFC) follower in order to be eligible to win (unfortunately an email subscriber, or subscription in Google reader, and a follower are not the same thing so make sure you are signed up as a follower if you'd like to win this book)

Blog about this author's giveaway on your blog and leave a link with your comment (good for 15 entries)

If you don't have a blog, don't worry you can earn extra entries by telling your friends. If they leave a comment on this post and mention that you sent them you can each earn extra entries (good for 5 entries for the referrer and the commenter for each friend)

Purchase any item from the Seductive Musings Amazon store by using this link, or the Amazon widget contained within this post and email a copy of your purchase receipt to me no later than the deadline to enter (email available in sidebar). Sorry purchases made prior to this date do not apply, and link contained in this post must be used. No faxes or snail mail copies are allowed. No purchases are necessary to win. (good for 25 entries, or 50 entries if a purchase is made from the featured author's available titles)
How to enter:
You can choose to enter as many different ways that you want, but please place all of your entries in ONE comment

Rules and disclaimers:
This contest is open to US & Canadian residents only

The contest will end on February 20th at 11:59 pm EST and winner will be posted after they have been selected


Winner will be selected using Random.org

The winner will have THREE days from the date they are posted to provide a mailing address. If you do not contact me within three days a replacement winner will be selected. NO EXCEPTIONS

The book(s) will be mailed directly from the publisher or author and no substitutions are allowed

Seductive Musings is not responsible for prizes that are not honored, distributed in a timely manner, lost, stolen, or damaged during transit

All giveaways are subject to change/cancellation without prior written notice
Good Luck!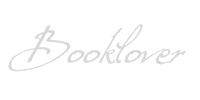 *I am an Amazon affiliate and receive a small (and I mean very small) referral fee for purchases made using a link on this blog. I don't use Amazon to earn money, I use it because the widgets are cool, easy to use, and serve my purposes to showcase books & such with minimal effort, but most importantly they have great prices and offer both new and used items. As a book addict I love that I can find just about anything I want in one place. If you are going to purchase a featured book anyway, and you know you won't pay more by using the links on this blog than you would by visiting Amazon on your own, I will be eternally grateful for supporting this blog by using the links, and don't forget that the referral fees from your purchases will sponsor the "Reader Rewards" giveaways :)