Friday, February 26
My Hidden Gems of Romance pick for this month is EDUCATING CAROLINE by Patricia Cabot. Most people may know her by her other pseudonym, Meg Cabot, the author of the famous Princess Diaries (movie included). But she started her writing career writing historical romances under the name Patricia Cabot. I have all of Patricia Cabot 's historical romances in my personal library and have reread several of them including EDUCATING CAROLINE (which I don't do often). I treasure them all for the romance gems that they are.
Caroline, our heroine, is a typical Lady of the ton. Engaged to a Marquis everything is going according to plan, until she finds her soon to be husband having a sexual encounter with another woman while attending a society event. What's a woman to do? The answer is obvious at least to her...ask the Lothario of London for lessons in seduction.
The hero, Braden, is a self made man who grew up in the slums of London to become a successful and wealthy business man. He plays to win, and will use any means necessary to get what he wants. And what he wants is the name of the man his fiance is having an affair with, and Caroline knows who he is. Why wouldn't she when it is her own fiance. Braden and Caroline enter into a bargain. He agrees to tutor her in how to satisfy her soon to be husband in bed, in hopes that he can get her to tell him who the unnamed man is, so that he can destroy him for taking what is his.
This story is ALL about seduction...no wonder Iove it :) Caroline wants to be able to seduce and keep her new husband, and Braden wants to seduce the identity of his foe from Caroline's sealed lips. The hero starts out with ulterior motives, but is soon seduced by our heroine's charm, her goodness, and her wit. Caroline is seduced by the bad boy and falls in love with a man that is nothing like she is supposed to marry...titled and a member of the ton. From beginning to end the story is irresistible.
I dearly miss Meg Cabot writing historical romances, for that matter even her contemporary romances (Boy series for instance), but sadly I she is almost exclusively focusing on her YA novels, and her Princess Diary books these days. So very sad, but true. All you have to do is take a look at her
website
and it's glaringly obvious where her focus lies these days. She's a wonderful writer, and I don't want to sound as if I am discounting these other novels...I just miss her adult romances (like she used to write). However, I did notice that she has a new book coming out in June titled INSATIABLE that is tagged as "a modern sequel to Bram Stoker's Dracula"...I'm undecided about whether to read it or not.
I think EDUCATING CAROLINE, and one or two other books written by Patricia Cabot, will always remain a part of my "keepers". If you haven't had the pleasure of reading this book then I would urge you to give it a try. Sadly, the book is currently out of print, but it is available to purchase new in digital format. You can also try to buy it in the secondary market (like Amazon or Ebay) but the prices they want for a "new" copy are OUTRAGEOUS! You might also try your local library (which is where I first discovered the book). Consider it a romance treasure hunt :)
her fiancé, the Marquis of Winchilsea, in the arms of another woman. Unfortunately, Victorian society considers such masculine peccadilloes a trifle; canceling their imminent wedding would be unthinkable. But Caroline's wish is for the man she is to marry to desire only her...and she seeks lessons in the art of romance from the best teacher: London's most notorious rake.
Braden Granville may be a famous lover...
but he has no intention of taking part in Caroline's scheme -- until he learns she has something he wants: the name of his own unfaithful fiancée's lover. As their passionate tutelage begins, sparks fly -- and the lines between teacher and student fall away. Now there is just one last lesson to learn: on the subject of true love, the heart chooses its own unpredictable ways.
What's your Hidden Gem of Romance pick for February?
Hidden Gems meme is hosted by Seductive Musings on the last Friday of every month (barring any special events). Anyone passionate about romance novels can participate. Just do the following:
Share a hidden gem that you've read and feel has been overlooked, or deserves to be brought to the attention of romance readers (please don't include books currently on blog tours).

The book can be a new release, a current release, or an older novel. As long as it is in print, it is available for purchase, and is classified as a romance then it qualifies (historical romance, contemporary romance, paranormal romance, romantic suspense, erotic romance...).

Reveal your hidden gem on the last Friday of the month on your blog using the Hidden Gem icon and following the participation rules. Tell us why you feel so passionately about this novel, then link your gem back to the current Seductive Musings Hidden Gem post. You can include excerpt links, teasers, back cover blurbs, book trailers, interviews, giveaways...whatever you like.

The following Monday I will compile a list of the Hidden Gems posted and I'll have a poll where you can vote for your favorite hidden gems. At the end of the year I will compile the top hidden gem for each month and you can vote for the top 5 Hidden Gems of the year. Once the brightest gems are revealed I will invite the authors to guest at Seductive Musings to talk about their books, and upcoming releases.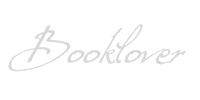 *I am an Amazon affiliate and receive a small (and I mean very small) referral fee for purchases made using a link on this blog. I don't use Amazon to earn money, I use it because the widgets are cool, easy to use, and serve my purposes to showcase books & such with minimal effort, but most importantly they have great prices and offer both new and used items. As a book addict I love that I can find just about anything I want in one place. If you are going to purchase a featured book anyway, and you know you won't pay more by using the links on this blog than you would by visiting Amazon on your own, I will be eternally grateful for supporting this blog by using the links, and don't forget that the referral fees from your purchases will sponsor the "Reader Rewards" giveaways :)