Monday, February 1
Sorry, but the image containing the Monday's Muse has been removed from this blog so as not to violate any copyright issues. Thanks for your understanding!
This weeks muse is very special...at least to me. When Lauren Dane first previewed the cover for her next book in the
Federation series
, INSATIABLE, I was awe struck! Seriously, I just sat and stared at it, probably with my mouth agape...drooling. Then I found the original photo that was used to create the stunning cover art. It doesn't get much more perfect than that. Here they are side by side. Aren't they breathtaking?
Right then I knew it was going to be one of my favorite covers of the year. But I always wondered what the original picture looked like. And last week while I was reading some blogs online I just stumbled across this picture and was like....OMG that's Mr. Insatiable! He was just sitting there waiting for me to discover him. It was meant to be! Call it what you will, destiny, fate, kismet, all I know is that I am positive that there was some kind of divine intervention involved. How else can you explain finding the one picture that you had been thinking about searching for, but decided that it would be worse than trying to find a needle in a haystack...then just accidentally finding it, out of the bazillions of images on the internet? Naturally I couldn't wait to share him with you, so enjoy Mr. Insatiable....I know I will visit him often to chase away my winter time blues :)
Another way to chase away the winter time blues is to read a great romance book. Wouldn't you agree? So make sure you join me here this week when the following authors will be my guests:
2/2 (Tuesday) Beth Kery will be here to celebrate the release of RELEASE

2/3 (Wednesday) Jill Shalvis will be my guest to celebrate her new book SLOW HEAT

2/4 (Thursday) Mary Wine will be here to talk about her new historical romance IN THE WARRIOR'S BED

2/5 (Friday) Alexandra Hawkins, a debut author, will be my guest to present the first book in her brand new Lords of Vice series, ALL NIGHT WITH A ROGUE
Hopefully later today I will have a TON of winners for you.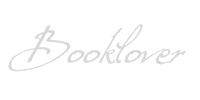 *I am an Amazon affiliate and receive a small (and I mean very small) referral fee for purchases made using a link on this blog. I don't use Amazon to earn money, I use it because the widgets are cool, easy to use, and serve my purposes to showcase books & such with minimal effort, but most importantly they have great prices and offer both new and used items. As a book addict I love that I can find just about anything I want in one place. If you are going to purchase a featured book anyway, and you know you won't pay more by using the links on this blog than you would by visiting Amazon on your own, I will be eternally grateful for supporting this blog by using the links, and don't forget that the referral fees from your purchases will sponsor the "Reader Rewards" giveaways :)