Monday, February 22
Sorry, but the image containing the Monday's Muse has been removed from this blog so as not to violate any copyright issues. Thanks for your understanding!
This week's Muse is inspired by the book I am currently reading...Broken by Shiloh Walker. When I look our Muse he embodies the hero, Quinn, well except for the hair, but the book cover has him in short hair too. I'm only about 150 pages into it, but I can tell it's only going to keep getting better. It's one of those books that is hard to put down, and I love it when that happens! I have to hurry up and finish this post so I can go back to reading :)
Did you miss me? I missed "talking" to you, but I have to say the new site design is looking FABULOUS, so the week I was away was time well spent. I almost hated to come back to the current site because it's just not as pretty or as functional as the new look, but this is where you are so this is where I need to be too :) It's good incentive to hurry up and get it done. I had originally planned on unveiling the new design in April, but if all goes well I think I'll be ready earlier than that. Woo hoo! I might just preview it to you with my new grab button...seriously the new banner design that Barbara from Designs by Barbara did for me ROCKS! It's beyond awesome and is exactly the type of feeling that I wanted for the blog. Now, if I can just get my problem with the background resolved....
Enough of my HTML woes...here's what I have planned this week:
On Wednesday's Share the Love post I have a special treat for you all, and it involves Kresley Cole's Immortals After Dark series...if you've never read them before you'll definitely want to check out this week's post.
Thursday is the monthly Seductive Museums Gallery of Fine Cover Art post. I still haven't picked one yet. You have until Thursday to pick and post yours.
Friday is the monthly Hidden Gems of Romance post. I'm still up in the air about which book to feature for this as well. I need to give this one some serious thought. What's yours going to be?
Then sometime this week I'll have the winners from the Terry Spear Legend of the White Wolf post. I'll also have a couple new and easy giveaways for you. I'll post them when I have time, so they will be somewhat of a surprise for you :)
And I will be posting a couple of reviews, probably on Saturday and Sunday for the meme's I participate in (DIK Challenge and the Erotic Romance Challenge), as well as a few others....then that's the end of February! Already.
Glad to be back with you all...
Have a great Monday!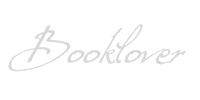 *I am an Amazon affiliate and receive a small (and I mean very small) referral fee for purchases made using a link on this blog. I don't use Amazon to earn money, I use it because the widgets are cool, easy to use, and serve my purposes to showcase books & such with minimal effort, but most importantly they have great prices and offer both new and used items. As a book addict I love that I can find just about anything I want in one place. If you are going to purchase a featured book anyway, and you know you won't pay more by using the links on this blog than you would by visiting Amazon on your own, I will be eternally grateful for supporting this blog by using the links, and don't forget that the referral fees from your purchases will sponsor the "Reader Rewards" giveaways :)