Thursday, February 11
Title: Legend of the White Wolf
Author: Terry Spear
Series: Book #4 in the Werewolf series
Genre: Paranormal Romance
Publisher: Casablanca Sourcebooks
Format: mass market paperback
Date/Year: February 2010
This book was provided to me by the publisher for review
Summary from the publisher:

In this fourth in Spear's series, Private Eye Cameron MacPherson and Faith O'Mallery are both on quests that lead them into the world of magical wolves...

Cameron arrives in the Canadian Arctic to search for his partners in his P.I. business who are late returning from a hunting trip. Faith is there to discover what her father had seen in the same area years earlier that had made him lose touch with reality—man-wolves, he called them.

The two tumble into an icy world of enemies bent on destroying the lupus garou kind. As they turn into lupus garou themselves, and bond with the pack that only they can rescue from destruction, Cameron and Faith find their soul mates in each other.
My Musings:
This is my first book by Terry Spear and the first I've read in her werewolf series. I was immediately pulled into the story at Cameron and Faith's first meeting. Faith had been given the key to the wrong room and walked in on Cameron fresh from a shower. I thought it was a very promising start. There was an immediate attraction between the two and couldn't wait to read the rest of the story. There are many things that I liked about the book, and there are a few things that didn't work as well for me.

I liked that the book started out focusing on Cameron and Faith, and while the main story was about the danger surrounding their individual missions I thought that not enough time was spent on the relationship and bond that they were supposed to have formed. For me it seemed like they met, were thrown into a dangerous situation together, and then the reader was supposed to accept that that meant a lasting and loving relationship was formed. While I do feel that a connection was there, I just wish that their love wasn't explained as mostly a reaction physical attraction and to them being "mates". There were several dangerous moments where they needed to rely on each other, but not enough revealing moments or interactions between them to explain why they loved each other, other than their animal attraction.

I felt that there were too many plots that made up the entire story and prevented the reader from forming an emotional attachment with any of the characters. You had the relationship between Faith and her father. Faith and her ex. Becoming werewolves. Dissension in the pack, two other minor love stories, and a murder mystery with an unknown enemy hunting the werewolves.

I wish more time would have been spent on pack dynamics and how these newly turned wolves acclimated to their new lives. I thought it would have been more intriguing to focus on the rivalries between the two alpha females, the competition between the two alpha males for Faith as a mate, as well as the love story between Cameron and Faith. It took me longer than normal to read this book and I think the main reason was my divided attention between all of the different sub-stories going on in this book that I wasn't as invested in the characters to have a desire to find out what would happen next.

The mystery surrounding the murders was intriguing. I did like Cameron and Faith as characters and wanted to learn more about them, and despite not having read any of the other books in this series I didn't feel lost. I think a lot of that had to do with the lack of focus on the werewolf pack aspect despite it being a paranormal romance. In the end I wanted more paranormal, and more romance in Legend of the White Wolf.
Ratings: 3.5 stars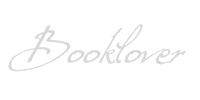 *I am an Amazon affiliate and receive a small (and I mean very small) referral fee for purchases made using a link on this blog. I don't use Amazon to earn money, I use it because the widgets are cool, easy to use, and serve my purposes to showcase books & such with minimal effort, but most importantly they have great prices and offer both new and used items. As a book addict I love that I can find just about anything I want in one place. If you are going to purchase a featured book anyway, and you know you won't pay more by using the links on this blog than you would by visiting Amazon on your own, I will be eternally grateful for supporting this blog by using the links, and don't forget that the referral fees from your purchases will sponsor the "Reader Rewards" giveaways :)