Sunday, February 7
Title: Lessons in French
Author: Laura Kinsale
Series: N/A
Genre: Historical Romance
Publisher: Casablanca Sourcebooks
Format: mass market paperback
Date/Year: January 2010
This book was provided to me by the publisher for review
Summary from the publisher:
She is, after all, Lady Callista Taillefaire, jilted three times in spite of her fortune and her father's best efforts to find her a husband. Now her greatest desire is to win the silver cup at the agricultural fair with her gigantic prize bull, Hubert. But when Callie's only old flame returns from his long and mysterious absence in France, her quiet spinster life turns upside down.
Dark-eyed, elegant and a magnet for trouble, Trevelyan d'Augustin has given Callie lessons in more than his language in the past. Her father put a harsh and humiliating end to any dreams of romance with a French émigré scoundrel, however, and Callie never thought to see him again. Swallowing his pride, Trev has finally come home to care for his failing mother, but his secrets and misdeeds follow him.
Callie soon remembers that nothing is ever peaceful with Trev around. The enormous Hubert vanishes into thin air, one of her former jilts comes back to woo her in a most determined manner—and her bull takes the town by storm! In the midst of these misadventures, Callie finds herself falling in love again with the worst possible man for her…
My Musings:
I adored this love story. It was enchanting and completely charming! Lessons in French is not an overly dramatic or emotional love story, but it does have humor and LOTS of heart. It's like a good romantic comedy...sometimes it makes you laugh, sometimes it makes you tear up, but at it's core it's all about the love story between the hero and his heroine. It was exactly what I had been craving and didn't even know it.
Callie sees herself as the plain, thrice jilted spinster heiress destined to raise her cattle, dependent to live on the generosity of her family, and having to settle for being a doting aunt instead of a mother to her own children. She is a daydreamer, who believes she is no longer meant to experience love, but instead has settled into a life of routine and daily existence. Finding small pleasures in small things so as not to be disappointed in the life she leads.
Trev is a dashing French Duc, though impoverished and just barely pardoned from hanging due to a crime he didn't commit. Not that he is innocent, mind you. He's done what he had to to survive in the cold hard world following the French Revolution and Napoleon's War. He's handsome, charming, witty, and cunning with more than his share of the Devil's luck.
When Trev returns each remembers why they fell in love when they were both so young. Trev brings excitement, misadventures, and desire to her life. She loves that he can make her smile, and feel alive. Trev uses his self deprecating humor, and anything else he can think of to make Callie smile. He loves it when she smiles; it brings radiance to her unique beauty. Each feels that they are not worthy of the other. Callie believes she is too plain, and not sophisticated enough to be his Duchess. Trev doesn't want to taint her goodness with his life of lies and deception. He's penniless and she's a great heiress. Neither can resist their attraction despite their altruistic intentions.
Trev and Callie's love story doesn't come easy, and while I knew they would eventually get their HEA, I didn't quite know how the author was going to overcome all of the obstacles she gave them to triumph over. There were tender moments, sad moments, and many funny moments that made me smile and sometimes laugh out loud: it was a journey well worth taking.
I loved both Callie and Trev, they were such great characters...really ALL of the characters in this story were well written. Some may discount it as not as compelling a love story because their tale wasn't angst ridden, and had bouts of humor...therefore making it a lesser book, but I have to disagree. It actually reminded me what I liked about a few of Julia Quinn's Bridgerton novels and The Secret Diaries of Miss Miranda Cheever. Not to say that all of these books are alike, but they gave me the same kind of sighworthy happiness while reading them.
This was the first book I've read by Laura Kinsale, and most definitely won't be my last. In fact I've already bought one of the books from her backlist, and hope to be able to read it soon. I thoroughly enjoyed it from beginning to end. When reading "the end" I found myself with a small self-satisfied smile...and I can't always claim that.
Ratings: 4.75 stars....while it does have a few love scenes this book is more of a tender romance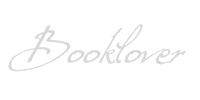 *I am an Amazon affiliate and receive a small (and I mean very small) referral fee for purchases made using a link on this blog. I don't use Amazon to earn money, I use it because the widgets are cool, easy to use, and serve my purposes to showcase books & such with minimal effort, but most importantly they have great prices and offer both new and used items. As a book addict I love that I can find just about anything I want in one place. If you are going to purchase a featured book anyway, and you know you won't pay more by using the links on this blog than you would by visiting Amazon on your own, I will be eternally grateful for supporting this blog by using the links, and don't forget that the referral fees from your purchases will sponsor the "Reader Rewards" giveaways :)