Sunday, February 7
Title: Turn It On

Author: Vivian Arend
Series: Turner Twins series #1
Genre: Contemporary Erotic Romance
Publisher: Samhain Publishing
Format: e-book
Date/Year: January 2010
This book was provided to me by the author for review
Summary from the publisher:
Pushing the sensual limits can set off all kinds of alarms…

Inheriting her grandmother's home is a dream come true for web designer Maxine Turner. She's looking forward to a little freedom from the constant demands of her beloved, crazy mob of a family. When vandals expose just how vulnerable she is living alone, she seeks help.
Ryan Claymore's well-thought-out life was wrenched out from under him when responsibility for his special-needs step-brother landed on his shoulders. Going from military man to business man hasn't been easy. He counts himself lucky he's found Maxine to trade his security-system knowledge for her web site expertise.
The red-hot chemistry that sizzles between them comes from out of the blue, and they both fight a losing battle to resist. Even the secret Ryan hides isn't enough to keep Maxine from working her way into his heart—and his bed.
But something else might tear them apart. Whoever seems determined to destroy her home, and her sanity along with it.
My Musings:
I really loved this novella, it was just what I was craving…a great straightforward contemporary romance, just a man and a woman and their story of love.
Max is from a large and protective family who is learning to spread her wings, assert her independence, and discovering that learning to say "no" to her family allows her the freedom to find herself. Ryan, on the other hand hasn't had the best experience with his family growing up, and has been happy living life as a military man…at least before he discovered he had a brother that needed him, and is now having to learn all about being part of a family along with the obligations and commitments that go with it.
Max and Ryan have great chemistry from the moment they meet. One of the things that I loved about their story is that there was a real progression to their relationship. Even though they were immediately attracted to each other the reader gets to experience how their relationship progresses from mere attraction to a lasting type of love. Max meets her brother, Ryan meets her family and friends....my point here is: They get to know each other as they fall in love. Discovering why and how the characters fall in love with each other as it happens to them is one of the reasons why I love reading romance. Sadly, that isn't always illustrated in words in every romance novel. Especially in erotic romance where the loves scenes tend to make up the entire relationship. That's not to say that Turn It On doesn't have its share of steamy love scenes…because it does, but it also has scenes that bind them together as a couple too.
The only criticism I have for this story is that at one point Max considers ending her relationship with Ryan because he has become too overprotective and overbearing after a series of increasing malicious threats and vandalism to her car and property. But this deliberation occurs immediately following a party with Ryan and her friends, where they were all having a good time. End of the chapter. Then at the beginning of the very next chapter she's thinking of breaking it off. And while it wasn't completely unexpected that her character would rebel against Ryan's increasing protectiveness, I mean he's an ex-military man, who run's a security consulting firm, and who has come to have strong feelings for Max. She's trying out freedom for the first time. It's only natural that he would feel the way he does, and for her to feel the way she does. I get that, and expected this issue to come up between them at some point, but it was such an abrupt shift…from party, to possible breakup without a transition that I had to stop and turn back a page just to make sure that I didn't miss something or that my e-reader didn't skip a page or two accidentally. I wish that there would have been at least one scene where Max either expressed her thoughts internally about Ryan's increasingly overbearing and overprotective nature as he reacts to the danger surrounding her, or a scene wear Ryan completely overreacted to something that happened, prompting Max to consider ending their love affair. That being said, other than this one drawback I thought Turn It On was pretty close to perfection.
Turn it On
by Vivian Arend is the perfect short story if you are looking for a quick, yet tremendously satisfying romance fix. Her stories are guaranteed to be red hot and steamy romances that have emotion, sigh-worthy moments that in fact may leave you breathless, and characters that you'll grow to love. Despite its short length (approx 130 pages) it doesn't feel like a short story but a full length novel because of the evolution of Maxine and Ryan's love story. It's amazing to me that she can work such magic in so few words. It's a little gem that I loved, and worth every single penny. I can't wait to see what she will have in store for us in the 2nd book in the
Turner Twins series
.
Ratings: 4.5 stars...and just so you know this one is hot, hot, hot.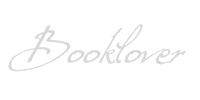 *I am an Amazon affiliate and receive a small (and I mean very small) referral fee for purchases made using a link on this blog. I don't use Amazon to earn money, I use it because the widgets are cool, easy to use, and serve my purposes to showcase books & such with minimal effort, but most importantly they have great prices and offer both new and used items. As a book addict I love that I can find just about anything I want in one place. If you are going to purchase a featured book anyway, and you know you won't pay more by using the links on this blog than you would by visiting Amazon on your own, I will be eternally grateful for supporting this blog by using the links :)