Wednesday, February 10
Valentine's Day is just a few days away...and I've been thinking about some of the great love letters ever written, especially after having learned more about the movie
Bright Star
. Do people write them anymore? In the era of Hallmark, e-mail, texting, and Twitter, have they become lost in the name of progress?
I still love to get real letters...ones that are handwritten. They don't have to be pretty or well thought out, just heartfelt....and true. With all that happens in our busy daily lives do you take the time to tell the person(s) that you love, that you love them...and the reasons why? It's easy to take the ones we love for granted. Very easy. And I have to wonder, with divorce rates increasing each year, as well as the number of single individuals if we haven't lost a precious form of communicating.
There are several books that I have been wanting to read, or have recently picked up, containing what some believe are the greatest love letters ever written, but some of my personal favorites come from the book, I LOVE YOU, RONNIE They are love letters that Ronald Reagan wrote to his wife Nancy over the course of over 50 years of marriage. The letters and notes show that they were true friends and lovers, through good times and bad. They are tender, at times poetic, but most times he just speaks from his heart and tells Nancy how much he loves her. I can only imagine how much these handwritten notes meant to her when his Alzheimer's took his memory from him.
There were several letters that I loved, but could not possibly be able to quote them all here, so I chose only a few. Ronald Regan wrote notes and letters to Nancy for special holidays such as Christmas, Valentine's Day, their Anniversary, but also when they were separated even if just for the day. This first excerpt is one that he wrote to her for Valentine's Day. You should know that after they had children he often referred to her as Mommie...
Feb 14, 1960




Darling Mommie Poo,




Feb 14 may be the date they observe and call Valentine's Day but that is for people of only ordinary luck.




I happen to have a "Valentine's Life" which started on March 4, 1952 and will continue as long as I have you.




Therefore realizing the importance of this to me, will you be my Valentine from now on and for ever and ever? You see my choice is limited, a Valentine Life, or no life because I love you very much.



Their anniversary was on March 4, and he often referred to this date as the beginning of his life. The next letter is one he wrote her a few years later from the previous one for their anniversary...
March 4, 1963




My Darling,




This is really just an "in between" day. It is a day on which I love you three hundred and sixty five days more than I did a year ago and three hundred and sixty five less than I will a year from now.




But I wonder how I lived at all for all the three hundred and sixty fives before I met you.




All my love,



This final one was written twenty years later, by this point Ronald Reagan was our President, but it is clear that no matter his immense responsibilities governing our country, their love only grew with time...
March 4 1983

Dear First Lady

I know tradition has it that on this morning I place cards, Happy Anniversary cards on your breakfast tray. But things are somewhat mixed up. I substituted a gift & delivered it a few weeks ago.

Still this is the day, the day that marks 31 years of such happiness as comes to few men. I told you once that it was like an adolescent's dream of what marriage should be like. That hasn't changed.

You know I love the ranch but these last two days made it plain I only love it when you are there. Come to think of it that's true of every place & every time. When you aren't there I'm no place, just lost in time & space.

I more than love you, I'm not whole without you. You are life itself to me. When you are gone I'm waiting for you to return so I can start living again.

Happy Anniversary & thank you for 31 wonderful years.

I love you

Your Grateful Husband
I love the idea of writing love letters to the one you love (that's a lotta "love's in one sentence) on your anniversary and any other special date like Valentine's Day. I remember reading about his tradition in a book by Adriana Trigiani (Big Stone Gap series) where the hero and heroine, once so madly in love are experiencing hardships in their marriage, yet they still write love letters to each other for their anniversary. And even though I don't remember everything about those books, I remember the love letters and how special they were to the heroine while reflecting on her marriage. They reminded her of the reasons why they loved each other and why they fell in love in the first place.
Despite the hurts, the letters helped heal her heart.
Maybe I'm just overly sentimental, but I love love letters. Don't get me wrong, I love flowers and chocolate as much as the next person, maybe even more, but I would much prefer to receive a handwritten note giving me words of love and the reasons why I am special to that person. Then again they say "actions speak louder than words", but they also say "the pen is mightier than the sword"...so I say why not have both :)
Do you write love letters? And if so what is your preferred method (ie cards, email, tweets...)
Share the Love is a weekly meme hosted by Seductive Musings every Wednesday.
Every Wednesday post whatever it is that you love on your blog or website.



Then leave a link to your post in the comments on the weekly Share the Love post at Seductive Musings. If you don't have a blog, that's ok you can still share the love in your comment on the weekly Seductive Musings post.


What can you share...well that

depends on what you love :) Here are some ideas: a new blog or website, a great recipe that is a taste bud triumph, new shoes or purse that you seriously can't afford but lust after anyway, a great love story like the ones from When Harry Met Sally, a love note to someone special in your life (or wish was), a book you just adore and can't wait to share with someone, a song or CD that plays on repeat until it's worn out, poems, pictures, videos, or even baby giggles :)

I think you get the idea.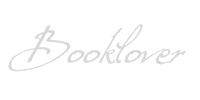 *I am an Amazon affiliate and receive a small (and I mean very small) referral fee for purchases made using a link on this blog. I don't use Amazon to earn money, I use it because the widgets are cool, easy to use, and serve my purposes to showcase books & such with minimal effort, but most importantly they have great prices and offer both new and used items. As a book addict I love that I can find just about anything I want in one place. If you are going to purchase a featured book anyway, and you know you won't pay more by using the links on this blog than you would by visiting Amazon on your own, I will be eternally grateful for supporting this blog by using the links, and don't forget that the referral fees from your purchases will sponsor the "Reader Rewards" giveaways :)