Wednesday, February 24
This week's Share the Love should really be titled "Share the Immortals After Dark Love ":) The Immortals After Dark is by far my favorite paranormal romance series. At times it's emotional, other times it's funny and funky, but what I love the most is that it encompasses many different types of characters. You get Valkyrie, Vampires, Werewolves, Witches, Demons, Ghosts....And to all of my paranormal romance reader followers, I have to say that I don't read a lot of paranormal (ie I haven't read Sherrilyn Kenyon, JR Ward, Christine Feehan...). Shocking I know, but nevertheless true. However, I think just about anyone will tell you how great this series is.
Last week while I was away, Kresley Cole's newest book in her paranormal romance series, PLEASURE OF A DARK PRINCE was released. I've been waiting for this one for what seems like forever! Here's a peek:
New York Times bestselling author Kresley Cole enraptures again with this seductive tale of a fierce werewolf prince who will stop at nothing to protect the lovely archer he covets from afar.
A DANGEROUS BEAUTY
Lucia the Huntress: as mysterious as she is exquisite, she harbors secrets that threaten to destroy her—and those she loves.
AN UNCONTROLLABLE NEED
Garreth MacRieve, Prince of the Lykae: the brutal Highland warrior who burns to finally claim this maddeningly sensual creature as his own.
LEAD TO A PLEASURE SO WICKED. . . .
From the shadows, Garreth has long watched over Lucia. Now, the only way to keep the proud huntress safe from harm is to convince her to accept him as her guardian. To do this, Garreth will ruthlessly exploit Lucia's greatest weakness—her wanton desire for him. . . .
In case you missed the free e-book containing the very first story in the series, Warlord Wants Forever, that was given away a few months ago to celebrate the release of DEEP KISS OF WINTER and PLEASURE OF A DARK PRINCE then today is your lucky day. Warlord Wants Forever was the first book in the Immortals After Dark series, and was originally published in the PLAYING EASY TO GET anthology with Sherrilyn Kenyon and Jaid Black. You can read the free novella by clicking on the cover below.
I think
this free pamplet (if you can really call 291 pages a pamphlet) is a great way to discover this series. Not only does it contain Warlord Wants Forever, but it also contains excerpts from all of the books in the series to date, as well as a glossary...in essence it's all kinds of goodness.
You can also check out Kresley Cole's website to learn more about this series. She has a FAQ, a Lore Glossary, Character Descriptions, Origin of the series...just what a booklover like myself loves to feast on :)
I started following Kresley Cole's novels by reading her historical romances, but you, my lucky readers can discover Kresley Cole's paranormal world by entering to win the first three books in the series...all signed by the author! One follower of this blog will win signed copies of A HUNGER LIKE NO OTHER, NO REST FOR THE WICKED, and WICKED DEEDS ON A WINTER'S NIGHT. I love it when you can binge read a great series back to back without having to wait, don't you?
While Kresley could not be here today to celebrate the release of PLEASURE OF A DARK PRINCE due to demanding deadlines, she wanted to make sure to "share the love" with all of you by generously donating the books for this giveaway. Many thanks Kresley and Brooke for making this giveaway possible, and congrats on your new release!!
Here's how you can enter to win...
Ways to earn entries

:
Mandatory: For this giveaway you must do two things... (good for 1 entry)
First answer the question in a comment: In an established series, do you feel like you have to start with book one and work your way up to the newest release, or do you start with the newest release then eventually work you way through the rest? Me, I'm a complete binge reader and while I mostly like to start a series from beginning and work my way forward I've been known on several occasions to pick up the book that is most readily available (usually the newest) and if I like it, then devour the author's backlist as quickly as I can get my booklover hands on them :)
Second, you must complete this entry form
Mandatory: You MUST be a Google Friend Connect (GFC) follower in order to be eligible to win (unfortunately an email subscriber, or subscription in Google reader, and a follower are not the same thing so make sure you are signed up as a follower if you'd like to win this book)

Blog about this author's giveaway on your blog and leave a link with your comment (good for 15 entries)

If you don't have a blog, don't worry you can earn extra entries by telling your friends. If they leave a comment on this post and mention that you sent them you can each earn extra entries (good for 5 entries for the referrer and the commenter for each friend)

Purchase any item from the Seductive Musings Amazon store by using this link, or the Amazon widget contained within this post and email a copy of your purchase receipt to me no later than the deadline to enter (email available in sidebar). Sorry purchases made prior to this date do not apply, and link contained in this post must be used. No faxes or snail mail copies are allowed. No purchases are necessary to win. (good for 25 entries, or 50 entries if a purchase is made from the featured author's available titles)
How to enter:
You can choose to enter as many different ways that you want, but please place all of your entries in ONE comment

Rules and disclaimers:
This contest is open anyone, but I do ask that only readers who have not read these books enter to win

The contest will end on February 27th at 11:59 pm EST and winner will be posted after they have been selected


Winner will be selected using Random.org

The winner will have THREE days from the date they are posted to provide a mailing address. If you do not contact me within three days a replacement winner will be selected. NO EXCEPTIONS

The book(s) will be mailed directly from the publisher or author and no substitutions are allowed

Seductive Musings is not responsible for prizes that are not honored, distributed in a timely manner, lost, stolen, or damaged during transit

All giveaways are subject to change/cancellation without prior written notice
Share the Love is a weekly meme hosted by Seductive Musings every Wednesday.
Every Wednesday post whatever it is that you love on your blog or website.



Then leave a link to your post in the comments on the weekly Share the Love post at Seductive Musings. If you don't have a blog, that's ok you can still share the love in your comment on the weekly Seductive Musings post.


What can you share...well that

depends on what you love :) Here are some ideas: a new blog or website, a great recipe that is a taste bud triumph, new shoes or purse that you seriously can't afford but lust after anyway, a great love story like the ones from When Harry Met Sally, a love note to someone special in your life (or wish was), a book you just adore and can't wait to share with someone, a song or CD that plays on repeat until it's worn out, poems, pictures, videos, or even baby giggles :)

I think you get the idea.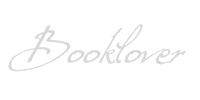 *I am an Amazon affiliate and receive a small (and I mean very small) referral fee for purchases made using a link on this blog. I don't use Amazon to earn money, I use it because the widgets are cool, easy to use, and serve my purposes to showcase books & such with minimal effort, but most importantly they have great prices and offer both new and used items. As a book addict I love that I can find just about anything I want in one place. If you are going to purchase a featured book anyway, and you know you won't pay more by using the links on this blog than you would by visiting Amazon on your own, I will be eternally grateful for supporting this blog by using the links, and don't forget that the referral fees from your purchases will sponsor the "Reader Rewards" giveaways :)