Friday, March 5
Cara Elliott is a new to me author, but when I read the title of the book, TO SIN WITH A SCOUNDREL, as well as the name for the new series, Circle of Sin, I was intrigued...add to the fact that it was being published by Forever Romance and I knew that I had to give it a try, especially after having found such great reads through them like Elizabeth Hoyt, Margaret Mallory and Jennifer Haymore.
Cara Elliott is my guest today to talk about gossip in the Regency era. Just a hint of scandal and a woman could be ruined, with little hope of ever regaining her place in respectable society. Read and enjoy!
Our current fascination with gossip and scandal is nothing new. Regency England also reveled in 'tittletattle,' and had its own colorful scandal sheets and "paparazzi." Newspapers and pamphlets reported in lurid detail on the celebrity bad boys—and bad girls—of high society. Like today, sex, money and politics were hot topics. As for pictures, there were, of course, no cameras to capture candid snapshots and personal transgressions. But the artists of the Regency could be even more cutting than modern-day photographers, and their sharp wit make them famous in their own right.
The art of satire was honed to a fine edge in the Regency London. The top printmakers of the day, in particular James Gillray, Thomas Rowlandson and George Cruikshank, were masters at creating caricatures of famous figures of the day—from leading politicians to notorious courtesans—as well as any individual who dared to violate the rules of Society. And just as we look to our daily tabloids for the embarrassing front page photos and headlines, Regency London looked to the print shop windows each day to see who had done something shocking. Irreverent and scathingly satirical, the prints were wildly popular with the public, who just ate them up!
Ladies of regency had to be particularly careful. While gentlemen were allowed to sow their wild oats, ladies were allowed little freedom in their behavior. The slightest slip and their reputation would be ruined. Some of the more famous—or infamous—females of the era included Princess Caroline, wife of the future King George IV, whose sexual shenanigans were fodder for countless gossip columns. Mary Shelley, author of Frankenstein, caused a scandal by running off to Europe at age sixteen with the married poet Percy Bysshe Shelly. And Augusta Ada Byron King, daughter of Lord Byron, who was a mathematical genius, but also struggled with drug and gambling addictions.
So it wasn't easy for a female to pursue her passion. But as I've also liked writing offbeat heroines, I had a great deal of fun creating my "Circle of Sin." The heroine of To Sin With A Scoundrel is a beautiful brainy scholar who dares to defy the conventions of Society—and finds herself the subject of nasty gossip. To avoid utter ruin she must partner with a notorious scoundrel, who . . .
Oh, but that would be spoiling all the fun! I hope you'll enjoy reading their story for yourself!
A reclusive widow known for her scientific scholarship, Lady Ciara Sheffield is shadowed by rumors that she poisoned her husband . . . A rakehell rogue notorious for his devil-may-care antics, Lucas Bingham, the Earl of Hadley is not accused of murdering anything—save for the rules of Polite Society. The only thing they have in common is seeing their names featured in the lurid gossip columns of London's newspapers.
Until an ancient manuscript draws them together.
Ciara needs a titled fiancé to quell the slanderous speculations which may send her to the gallows. Lucas needs brilliant scholar to help his elderly uncle decipher the secrets of the mysterious manuscript. So when her friends urge her to accept the earl's proposal of a temporary alliance, Ciara decides that she had no choice but to make a deal with the Devil.
And so begins a seductive dance of sinful pleasures and hidden desires as the two of them waltz through the mansions of Mayfair. Lies, intrigue, treachery, sex. They find themselves facing slanderous whispers, unscrupulous relatives—not to speak of their own simmering passions, which quickly ignite into dangerous flames. It's a potent mix and the result may be explosive—and perhaps deadly—if they don't watch their step.
To celebrate the release of TO SIN WITH A SCOUNDREL I have 5 copies of this new historical romance to giveaway courtesy of Forever romance. Here's how you can enter to win...
Ways to earn entries

:
Mandatory: Finish this sentence:

To avoid utter ruin she must partner with a notorious scoundrel, who . . .

(good for 1 entry)

Mandatory: You MUST be a Google Friend Connect (GFC) follower in order to be eligible to win (unfortunately an email subscriber, or subscription in Google reader, and a follower are not the same thing so make sure you are signed up as a follower if you'd like to win this book)

Blog about this author's giveaway on your blog and leave a link with your comment (good for 15 entries)

If you don't have a blog, don't worry you can earn extra entries by telling your friends. If they leave a comment on this post and mention that you sent them you can each earn extra entries (good for 5 entries for the referrer and the commenter for each friend)

Purchase any item from the Seductive Musings Amazon store by using this link, or the Amazon widget contained within this post and email a copy of your purchase receipt to me no later than the deadline to enter (email available in sidebar). Sorry purchases made prior to this date do not apply, and link contained in this post must be used. No faxes or snail mail copies are allowed. No purchases are necessary to win. (good for 25 entries, or 50 entries if a purchase is made from the featured author's available titles)
How to enter:
You can choose to enter as many different ways that you want, but please place all of your entries in ONE comment

Rules and disclaimers:
This contest is open to US and Canada addresses only. No PO Boxes.

The contest will end on March 13th at 11:59 pm EST and winner will be posted after they have been selected


Winners will be selected using Random.org

The winners will have THREE days from the date they are posted to provide a mailing address. If you do not contact me within three days a replacement winner will be selected. NO EXCEPTIONS

The book(s) will be mailed directly from the publisher or author and no substitutions are allowed

Seductive Musings is not responsible for prizes that are not honored, distributed in a timely manner, lost, stolen, or damaged during transit

All giveaways are subject to change/cancellation without prior written notice
Good Luck!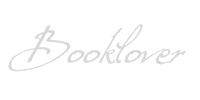 *I am an Amazon affiliate and receive a small (and I mean very small) referral fee for purchases made using a link on this blog. I don't use Amazon to earn money, I use it because the widgets are cool, easy to use, and serve my purposes to showcase books & such with minimal effort, but most importantly they have great prices and offer both new and used items. As a book addict I love that I can find just about anything I want in one place. If you are going to purchase a featured book anyway, and you know you won't pay more by using the links on this blog than you would by visiting Amazon on your own, I will be eternally grateful for supporting this blog by using the links, and don't forget that the referral fees from your purchases will sponsor the "Reader Rewards" giveaways :)