Tuesday, March 2
***This giveaway has ended, but you should still read the post...it's worth your time:)
Thanks for joining the fun!***
My special guest today is Kate Pearce. Kate is best known for her
House of Pleasure
historical romance series from Aphrodisia, but she also writes romances in just about every genre. As I've said time and time again, I love it when I find an author that writes in multiple genres, so that no matter what kind of mood I am in I know I am in for a good read. She's here today to talk about her novella in the new SOME LIKE IT ROUGH anthology and the intricacy it takes to weave together a love story.
Enjoy!
Writing is like knitting.
I don't write a lot of stuff down before I actually write a book. (In my world, that's known as a 'pantster' as in writes by the seats of her pants. rather than a plotter who makes charts and profiles and outlines etc etc). In fact, these days I can get away with writing less and less upfront because my editors only want to see a quick blurb or a story synopsis before they commit to buying the book, which suits me fine.
But, before I start writing, in my head I already see the book as a big pile of tangled colored yarn. My job is to create a pattern out of all those strands that makes sense. Some colors will be more prevalent, for example my main characters will be big bands of color throughout the weave, whereas the butler who appears on page three, might get a single thread. Anyone who has tried knitting or weaving probably knows that consistency and tension have to be applied to keep the fabric even, unknotted and the same size at the end as it started in the beginning. It's all about the tension and the pace, folks.
So, when I'm in the middle of writing a book, I still see those threads and focus on weaving them skillfully together so that the colors blend at some points and glow brightly in others, that the whole is a symphony of shades rather than straight lines, blocks or snarls. Finishing any garment is always complicated and finishing a book is the same way. You have to make sure you take all those colors and keep hold of them right up until the very end. No dropped stitches, no holes in the plot, no dangling threads.
And maybe you think you've finished. Even with a perfect garment you probably still have to sew seams, and pieces together, add buttons, hooks and maybe some smocking. Writing a book is a bit like that too. I send my best effort out to my critique partners and they return it- pointing out the dropped stitches, the gaping holes, and the uneven quality of the weave… Sometimes it ends up looking like someone dropped my perfectly woven tale into a pond and then dragged it through a hedge backward. Sometimes by the time I've patched all those problems the thing looks like it should simply be used as a dishcloth.
But something happens during that creative process and eventually the book is critiqued, edited, copy edited, galley edited, printed and on the shelves. Like any creative person I still yearn to poke at it a little, tweak it a bit, perhaps change the combination of colors I used for the weave, but it is too late. I have to move on to the next creative project, learn from my mistakes and make the next one even better.
So, readers, what kind of process do you have when you create stuff? And writers, how about you?
Take a walk on the wild side with these steamy stories of erotic ecstasy…
"Some Like it Rough" by Kate Pearce
Luke Warner wants to chill out when he cashes in his stocks and returns to his hometown. But things heat up when he reunites with his best friends, Julia and Paul, and invites them both to share in a sexual adventure like they've never had before…
"Private Eyes" by Susan Lyons
Assigned to work undercover as an exotic dancer, straight-laced Haley Croft discovers the thrill of strutting her stuff. And when she catches sexy Ry Montana checking out her moves, she can't wait to give him his own private show…
"Cherry On Top" by Anne Rainey
When massage therapist Cherry DuBois rubs her oil-slicked hands all over Dante Ricci's rock-hard body, red-hot desire courses through her. She longs to lose control and give herself to the pleasures of sexual submission…
Many thanks to Kate for being my guest today! Whether you like contemporary romances, historical romances, fantasy romance, or you are a buckle bunny cowboy romance lover, (like me), and let's not forget her brand new paranormal romance series The Tudor Rose Vampire Chronicles due out this summer, you can find them all in this one author. I'm particularly looking forward to her new book SIMPLY INSATIABLE, the fifth book in the House of Pleasure series due out next month (so I can go on a House of Pleasure reading binge..I've been collecting them :) ). You can learn more about Kate Pearce and the books she writes on her website www.katepearce.com, on Facebook, and on Twitter.
To celebrate the release of the SOME LIKE IT ROUGH anthology with Susan Lyons and Anne Rainey, Kate Pearce has offered to giveaway a copy of this brand new book to one lucky commenter. Here's how you can enter to win...
Ways to earn entries

:
Mandatory: Answer the question Kate posed to readers (good for 1 entry)
Mandatory: You MUST be a Google Friend Connect (GFC) follower in order to be eligible to win (unfortunately an email subscriber, or subscription in Google reader, and a follower are not the same thing so make sure you are signed up as a follower if you'd like to win this book)

Blog about this author's giveaway on your blog and leave a link with your comment (good for 15 entries)

If you don't have a blog, don't worry you can earn extra entries by telling your friends. If they leave a comment on this post and mention that you sent them you can each earn extra entries (good for 5 entries for the referrer and the commenter for each friend)

Purchase any item from the Seductive Musings Amazon store by using this link, or the Amazon widget contained within this post and email a copy of your purchase receipt to me no later than the deadline to enter (email available in sidebar). Sorry purchases made prior to this date do not apply, and link contained in this post must be used. No faxes or snail mail copies are allowed. No purchases are necessary to win. (good for 25 entries, or 50 entries if a purchase is made from the featured author's available titles)
How to enter:
You can choose to enter as many different ways that you want, but please place all of your entries in ONE comment

Rules and disclaimers:
This contest is open to anyone 18 yrs or older

The contest will end on March 6th at 11:59 pm EST and winner will be posted after they have been selected


Winner will be selected using Random.org

The winner will have THREE days from the date they are posted to provide a mailing address. If you do not contact me within three days a replacement winner will be selected. NO EXCEPTIONS

The book(s) will be mailed directly from the publisher or author and no substitutions are allowed

Seductive Musings is not responsible for prizes that are not honored, distributed in a timely manner, lost, stolen, or damaged during transit

All giveaways are subject to change/cancellation without prior written notice
Good Luck!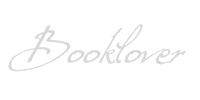 *I am an Amazon affiliate and receive a small (and I mean very small) referral fee for purchases made using a link on this blog. I don't use Amazon to earn money, I use it because the widgets are cool, easy to use, and serve my purposes to showcase books & such with minimal effort, but most importantly they have great prices and offer both new and used items. As a book addict I love that I can find just about anything I want in one place. If you are going to purchase a featured book anyway, and you know you won't pay more by using the links on this blog than you would by visiting Amazon on your own, I will be eternally grateful for supporting this blog by using the links, and don't forget that the referral fees from your purchases will sponsor the "Reader Rewards" giveaways :)