Wednesday, March 3
***This giveaway has ended, but you should still read the post...it's worth your time:)
Thanks for joining the fun!***
The day has finally come! The sequel to DECADENT
(one of my favs)
, titled DELICIOUS, was released yesterday. Squee!!!! I was a huge fan of Luc in DECADENT, and while many people love Jack from WICKED TIES
(don't get me wrong I'm also a devotee)
, I was immediately intrigued by Luc and was very excited when I found out Shayla Black was writing his book. I've been patiently waiting, as I know many of you have as well, and I can't think of a better title for our hero today because he is yummy yummy delicious!
Shayla Black is here today with a special interview with the hero of DELICIOUS, Luc...so read and enjoy!
I'm super excited about the release of DELICIOUS, the third in the Wicked Lovers series. Recently, I sat down with the hero, Luc Traverson, and asked him some questions. Enjoy!
Q: What is the first thing you notice about a woman?
A: I love eyes because they tell me a lot about a woman. But I confess, I'm very fond of a woman's hips. Curvy, sleek hips flaring from a small waist gets me every time.
Q: If you were another person, would you be friends with you?
A: I'd like to think so, but I know I have my faults. I haven't always been the best friend and put others' needs before my own, but I keep trying to get it right.
Q: Would you bungee jump?
A: Oh, hell no! I leave that sort of daredevil stuff to my cousin, Deke and his pals. I'd rather flambé dessert than jump out of a plane.
Q: What is your biggest regret?
A: Not always being honest with the people I love about my intentions. I never meant to cause pain.
Q: What is your favorite fruit or vegetable to cook with?
A: I enjoy working with all fresh ingredients, but I particularly like fresh strawberries. If you read Delicious, you'll see for yourself. J
Q: What is your biggest fear?
A: Spending the rest of my life unfulfilled. I've achieved everything I wanted to professionally, but personally it doesn't mean that much. If I could find the right situation, the right woman, adopt or find some way to hold my own child… I fear never being truly fulfilled.
He can't control his desire.
Luc Traverson's entire future is planned out—but there is one very sexy obstacle in his path: Alyssa Devereaux . She's a former exotic dancer turned strip club owner and restaurateur. Recently, Alyssa and Luc shared one night of wild abandon that left Luc terrified by his loss of self-control—and Alyssa desperate for more.
And that's just the way she wants it.
Fulfilling a promise, Luc is the guest chef for Alyssa's restaurant debut. The sight of her makes Luc wild, so how can he survive a week without letting loose and ravaging her—especially when she's begging for it? Luc's desire for her explodes when he realizes he isn't the only man desperate to have her. But one of the others is deadly. And that's not the end of Alyssa's secrets…which are as dark and mysterious and enticing as her fantasies.
My many many thanks to Shayla for being my guest today. I can't wait to read DELICIOUS. I've ordered mine, but it hasn't come yet...sigh :( Thankfully, I only discovered the Wicked Lovers series last year, so my wait has not been as long as it has been for other fans of Luc. Now I just have to patiently wait for the next book in the Doomsday Brethren series. It looks like towards the end of the year it will be a virtual "Bonanza of Black" because Shayla will have a novella in the FOUR PLAY anthology with Maya Banks in October, ENTICE ME AT TWILIGHT & EMBRACE ME AT DAWN (the next books in the Doomsday series) in October and November respectively, and an additional paranormal romance novella in the HAUNTED BY YOUR TOUCH anthology with Jeaniene Frost in September. No wonder she's been so busy writing!!!
You can find out more about Shayla and the books she writes as Shayla and Shelley Bradley on her website and blog at
www.shaylablack.com
,
Facebook
, and her Yahoo group Wicked Writers. While your at her website make sure you sign up for her newsletter to get news about special sneak peeks and contests. Speaking of contests, Shayla is currently having a celebratory
contest
on her blog where you can win books, and have a chance at winning an i-pod Touch.
In addition to the contest above, you can comment here to win an e-book of DANGEROUS BOYS AND THEIR TOY, and erotic romance published by Ellora's Cave courtesy of the author herself in celebration of the release of DELICIOUS. Here's how you can enter to win...
Ways to earn entries

:
Mandatory: Answer one of the last three questions Shayla posed to Luc (good for 1 entry)
Mandatory: You MUST be a Google Friend Connect (GFC) follower in order to be eligible to win (unfortunately an email subscriber, or subscription in Google reader, and a follower are not the same thing so make sure you are signed up as a follower if you'd like to win this book)

Blog about this author's giveaway on your blog and leave a link with your comment (good for 15 entries)

If you don't have a blog, don't worry you can earn extra entries by telling your friends. If they leave a comment on this post and mention that you sent them you can each earn extra entries (good for 5 entries for the referrer and the commenter for each friend)

Purchase any item from the Seductive Musings Amazon store by using this link, or the Amazon widget contained within this post and email a copy of your purchase receipt to me no later than the deadline to enter (email available in sidebar). Sorry purchases made prior to this date do not apply, and link contained in this post must be used. No faxes or snail mail copies are allowed. No purchases are necessary to win. (good for 25 entries, or 50 entries if a purchase is made from the featured author's available titles)
How to enter:
You can choose to enter as many different ways that you want, but please place all of your entries in ONE comment

Rules and disclaimers:
This contest is open to anyone 18 yrs or older

The contest will end on March 6th at 11:59 pm EST and winner will be posted after they have been selected


Winner will be selected using Random.org

The winner will have THREE days from the date they are posted to provide a mailing address. If you do not contact me within three days a replacement winner will be selected. NO EXCEPTIONS

The book(s) will be mailed directly from the publisher or author and no substitutions are allowed

Seductive Musings is not responsible for prizes that are not honored, distributed in a timely manner, lost, stolen, or damaged during transit

All giveaways are subject to change/cancellation without prior written notice
Good Luck!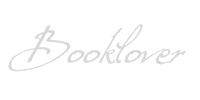 *I am an Amazon affiliate and receive a small (and I mean very small) referral fee for purchases made using a link on this blog. I don't use Amazon to earn money, I use it because the widgets are cool, easy to use, and serve my purposes to showcase books & such with minimal effort, but most importantly they have great prices and offer both new and used items. As a book addict I love that I can find just about anything I want in one place. If you are going to purchase a featured book anyway, and you know you won't pay more by using the links on this blog than you would by visiting Amazon on your own, I will be eternally grateful for supporting this blog by using the links, and don't forget that the referral fees from your purchases will sponsor the "Reader Rewards" giveaways :)