Thursday, March 4
***This giveaway has ended, but you should still read the post...it's worth your time:)
Thanks for joining the fun!***
I have to admit that I have some serious cover love for the book featured today. In fact, it was the cover for VELVET HAVEN that led me to read the introductory story into the World of Annwyn that Sophie Renwick wrote in the anthology
A Highlander Christmas
. I loved her story "Yuletide Enchantment", so then I not only had cover love, but a serious need to get my hands on Bran's story in VELVET HAVEN.
If you've not seen the book, then you are in for a feast for the eyes my friends, but the love story it contains about Bran and Mairi promises to be even better. VELVET HAVEN was released this Tuesday on March 2nd, and it is my pleasure to have the author of the
Immortals of Annwyn series
, Sophie Renwick, with us today to celebrate. Enjoy!

First, I'd like to thank you for having me here today to talk about—and give away Velvet Haven: Book One of the Immortals of Annwyn series. This is my debut fantasy/paranormal release, but not my first erotic novel. I've already written lots of sex.....(smiley face)

Seductive musings....I do a lot of that when I write. I'm a mental plotter, so my musings usually take me from plot, to characters, which always leads to seduction. It's the best part of the job, and frankly, one of my favourites!

Let's face it. Sex sells. And sex in women's romance is selling like hotcakes. Forget about erotica, or erotic romance, the romance novel in general is getting a sexy makeover. Women of the 21st century are demanding it. We want it, and we've finally figured out it's okay to not want to pretend a headache, but to embrace our man's—and our—needs. Women, like men, are just as capable as undressing a passerby and wondering what's beneath that tight t-shirt and 501's. But one thing we're not good at is sex without feeling.

Which leads me into the realm of sexual tension. Yes, romances are sexy these days with lots of explicit scenes. But the build up of those scenes are crucial to the overall reader experience. In many cases, the build up and 'almost all the way' scenes are sometimes better and hotter than the actual consummation scene.

Sex without spark, without combustion, is just, well...sex. It's more the male domain. Not the female. Of course, erotica is a different story; I'm talking about romance.

Women want to be seduced. With words, looks, touches. We want to be desired, to know the man is burning up for us, and this is what sexual tension does. It makes us breathless, makes our pulse race, makes us want to flip feverishly through the pages until the heroine and hero finally get it on! (smiley face) That's good sexual tension, and something that is integral to any romance, and reader experience.

Personally, any good hanky panky being carried out in a carriage scene is my fuel. I love them. No carriages in Velvet Haven, but there's lots of build up to the peak. I think my favorite sexy scene in that book is a shower scene. You'll know it when you read it. ;) I blushed for the hour it took me to write it, and fanned myself while editing it! But while it's naughty, there's a ton of tension building—on both sides. Both characters are in a vulnerable state and that, combined with some naughty words, really sets the stage for a hot encounter. Oh yeah...there's a tub scene, too....yeah, I like that one, as well! (smiley face)

So, what scene from what book did it for you—made you want to flip forward to see what happens? And why did it work for you?
Hidden from mortals for all eternity, Annwyn, the Otherworld, is home to shapeshifters, wraiths and dragons. But in a nightclub called Velvet Haven, desire brings humans and immortals together…

Built atop the mystic passageway to Annwyn, the gothic nightclub Velvet Haven has seen its share of lost souls—both mortal and immortal. It is here that Bran, the shapeshifter king of the Sidhe, searches for his brother, who is ensnared by a centuries-old curse. When a vision foretells his own death, he knows his time to find Carden is running out.
For help he must turn to Mairi, a mortal woman with an unusual aura. Bran has never liked humans, other than using their sexual pleasure to restore his magic energy. But with Mairi everything is different. Her lush curves and teasing caresses enflame him like no Sidhe has ever done. He has no idea that the woman he's falling for holds the key to his destruction – or his salvation.
Congrats Sophie on the first book in this new series, as well as being contracted for the second book! That's such great news :) Thank you so much for being my guest today, and a even more thanks for writing such seductive love stories. I for one can't wait to read Bran's story. This is one paranormal romance that I will not be missing.
You can learn more about Sophie and The Immortals of Annwyn on her website
www.sophierenwick.com
. And while your there you should check out the section of her site dedicated to the
world of Annwyn
, which contains a glossary, and a very yummy
character gallery
(seriously you don't want to miss this one)
. Sophie also writes as Charlotte Featherstone. You can check out her books under this pseudonym at
www.charlottefeatherstone.net
as well as her combined author
blog
.
To celebrate the release of VELVET HAVEN, Sophie is giving away one signed copy to a lucky commenter. Here's how you can win....
Ways to earn entries

:
Mandatory: Answer the question Sophie posed to readers (good for 1 entry)
Mandatory: You MUST be a Google Friend Connect (GFC) follower in order to be eligible to win (unfortunately an email subscriber, or subscription in Google reader, and a follower are not the same thing so make sure you are signed up as a follower if you'd like to win this book)

Blog about this author's giveaway on your blog and leave a link with your comment (good for 15 entries)

If you don't have a blog, don't worry you can earn extra entries by telling your friends. If they leave a comment on this post and mention that you sent them you can each earn extra entries (good for 5 entries for the referrer and the commenter for each friend)

Purchase any item from the Seductive Musings Amazon store by using this link, or the Amazon widget contained within this post and email a copy of your purchase receipt to me no later than the deadline to enter (email available in sidebar). Sorry purchases made prior to this date do not apply, and link contained in this post must be used. No faxes or snail mail copies are allowed. No purchases are necessary to win. (good for 25 entries, or 50 entries if a purchase is made from the featured author's available titles)
How to enter:
You can choose to enter as many different ways that you want, but please place all of your entries in ONE comment

Rules and disclaimers:
This contest is open to anyone 18 yrs or older

The contest will end on March 7th at 11:59 pm EST and winner will be posted after they have been selected


Winner will be selected using Random.org

The winner will have THREE days from the date they are posted to provide a mailing address. If you do not contact me within three days a replacement winner will be selected. NO EXCEPTIONS

The book(s) will be mailed directly from the publisher or author and no substitutions are allowed

Seductive Musings is not responsible for prizes that are not honored, distributed in a timely manner, lost, stolen, or damaged during transit

All giveaways are subject to change/cancellation without prior written notice
Good Luck!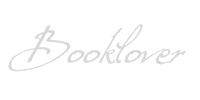 *I am an Amazon affiliate and receive a small (and I mean very small) referral fee for purchases made using a link on this blog. I don't use Amazon to earn money, I use it because the widgets are cool, easy to use, and serve my purposes to showcase books & such with minimal effort, but most importantly they have great prices and offer both new and used items. As a book addict I love that I can find just about anything I want in one place. If you are going to purchase a featured book anyway, and you know you won't pay more by using the links on this blog than you would by visiting Amazon on your own, I will be eternally grateful for supporting this blog by using the links, and don't forget that the referral fees from your purchases will sponsor the "Reader Rewards" giveaways :)