Friday, March 26
Do you have a handful of books that you turn to when you need a pick me up? You know...the ones guaranteed to bring a smile to your face...romances that you love because they make you sigh, and happy all at the same time. I love emotional reads, and not just the ones that make you cry, but also ones that make me smile and laugh while reading them. For some reason during the winter months I enjoy the more emotional and tortured hero reads, but as spring approaches I always tend to search out lighter romances...ones with some humor.
For some reason, my favs that make me laugh while falling in love with the book almost always tend to be contemporary romances. It's one of the reasons why I love the genre despite it's not being as popular as historical or paranormal romances. I was debating over two different books for this month, and then decided on my pick after reading about Julie James's campaign to save the contemporary romance. Julie James is on my list of authors to try this year, and reading about her campaign for her new book
Something About You
reminded me of one of my favorite reads.
My Hidden Gems of Romance pick for March is
He Loves Lucy
by Susan Donovan. He loves Lucy is a different kind of romance for me because usually I tend to like my romances to be all about the hero. Don't get me wrong I have to like the heroine too, but usually the hero is what makes or breaks the book for me. However, in this book it's more about the heroine Lucy....and let me tell you she is charming, and funny, and witty. In fact if she were a real person, she would be someone I could see myself being friends with.
Lucy Cunningham is on a quest to lose a hundred pounds as part of a publicity stunt, and Theo Redmond aka "God of Fitness" is the man that is going to transform her. Think Biggest Loser, but on a more personal level. Add a great romance into the mix and you have He Loves Lucy. It's funny, and endearing, and touching, and it's one of my favorite comfort reads. I don't think I will ever get rid of it and is one of the few books that I have read more than once. Read the excerpt and I think you will get a good idea what this book is like. It's one of my favorites (as I've already said a few times), and if you haven't had the pleasure of reading it I hope you will give it a try. I don't think you will be disappointed.
Lucy Cunningham is a smart-mouthed couch potato hooked on Milk Duds. Theo Redmond is a hottie personal trainer to the stars. When they team up for a makeover publicity stunt that could make them both rich, they learn that nobody's perfect, beauty is more than skin deep, and true loves lies somewhere between pizza and Pilates.
What's your Hidden Gem of Romance pick for March?
Hidden Gems meme is hosted by Seductive Musings on the last Friday of every month (barring any special events). Anyone passionate about romance novels can participate. Just do the following:
Share a hidden gem that you've read and feel has been overlooked, or deserves to be brought to the attention of romance readers (please don't include books currently on blog tours).

The book can be a new release, a current release, or an older novel. As long as it is in print, it is available for purchase, and is classified as a romance then it qualifies (historical romance, contemporary romance, paranormal romance, romantic suspense, erotic romance...).

Reveal your hidden gem on the last Friday of the month on your blog using the Hidden Gem icon and following the participation rules. Tell us why you feel so passionately about this novel, then link your gem back to the current Seductive Musings Hidden Gem post. You can include excerpt links, teasers, back cover blurbs, book trailers, interviews, giveaways...whatever you like.

The following Monday I will compile a list of the Hidden Gems posted and I'll have a poll where you can vote for your favorite hidden gems. At the end of the year I will compile the top hidden gem for each month and you can vote for the top 5 Hidden Gems of the year. Once the brightest gems are revealed I will invite the authors to guest at Seductive Musings to talk about their books, and upcoming releases.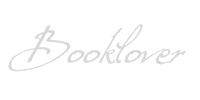 *I am an Amazon affiliate and receive a small (and I mean very small) referral fee for purchases made using a link on this blog. I don't use Amazon to earn money, I use it because the widgets are cool, easy to use, and serve my purposes to showcase books & such with minimal effort, but most importantly they have great prices and offer both new and used items. As a book addict I love that I can find just about anything I want in one place. If you are going to purchase a featured book anyway, and you know you won't pay more by using the links on this blog than you would by visiting Amazon on your own, I will be eternally grateful for supporting this blog by using the links, and don't forget that the referral fees from your purchases will sponsor the "Reader Rewards" giveaways :)