Monday, March 1
Sorry, but the image containing the Monday's Muse has been removed from this blog so as not to violate any copyright issues. Thanks for your understanding!
I was feeling kind of blue on Sunday. I cried while reading a historical romance, and was generally feeling kind of melancholy, craving chocolate like you wouldn't believe...and had none in the house which made me feel like crying again. I didn't get nearly as much done this weekend as I needed to. All I wanted to do was take a nap. I think PMS is hitting me hard, or maybe it's the several days of gloomy weather without any sun...either way I needed a pick me up...and this week's Muse made me feel better. Sigh, I think I'll sit and stare at him just a little bit longer...doesn't he make you feel better too?
There are several special guests this week, and I'd like to post a few more reviews that are long overdue, but I have a lot going on in my personal life this week so we'll just have to wait and see how my blog time I actually have.
I hope you have a non-blue Monday!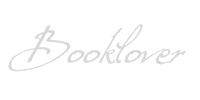 *I am an Amazon affiliate and receive a small (and I mean very small) referral fee for purchases made using a link on this blog. I don't use Amazon to earn money, I use it because the widgets are cool, easy to use, and serve my purposes to showcase books & such with minimal effort, but most importantly they have great prices and offer both new and used items. As a book addict I love that I can find just about anything I want in one place. If you are going to purchase a featured book anyway, and you know you won't pay more by using the links on this blog than you would by visiting Amazon on your own, I will be eternally grateful for supporting this blog by using the links, and don't forget that the referral fees from your purchases will sponsor the "Reader Rewards" giveaways :)