Monday, March 8
Sorry, but the image containing the Monday's Muse has been removed from this blog so as not to violate any copyright issues. Thanks for your understanding!
Welcome to a new week! This week's Muse reminded me of the hero from Lora Leigh's newest Nauti book,
Nauti Deceptions
. I was a little wary of starting it because I have loved the Nauti series, but I was sooo disappointed in Guilty Pleasure and Heat Seeker that I didn't want to be disappointed again. The good news is I enjoyed it, and while it won't make any top ten lists, it was worth my time. I don't want to give anything away, but I think this might have been the last book in the series, and I don't know if she was hinting at a Nauti Girls series or not, but I thought it was somewhat implied after reading the epilogue. Anyone else who has read the book get the same impression?
This week I had planned on working on the new blog design, but since I am embarrassingly behind on reviews that is what I plan to focus on in hopes to try and catch up. As a result I won't be participating in Teaser Tuesday or Share the Love Wednesday. It'll just be reviews...and the winners from last week's giveaways which I hope to have posted on Tuesday :)
I hope you have a great Monday, and if the weather is supposed to be as nice where you are as it is here I hope you are able to enjoy it!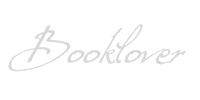 *I am an Amazon affiliate and receive a small (and I mean very small) referral fee for purchases made using a link on this blog. I don't use Amazon to earn money, I use it because the widgets are cool, easy to use, and serve my purposes to showcase books & such with minimal effort, but most importantly they have great prices and offer both new and used items. As a book addict I love that I can find just about anything I want in one place. If you are going to purchase a featured book anyway, and you know you won't pay more by using the links on this blog than you would by visiting Amazon on your own, I will be eternally grateful for supporting this blog by using the links, and don't forget that the referral fees from your purchases will sponsor the "Reader Rewards" giveaways :)