Monday, March 15
Sorry, but the image containing the Monday's Muse has been removed from this blog so as not to violate any copyright issues. Thanks for your understanding!
Many years ago, when I was in high school I had the biggest crush on one of the boys on the swimming team. Swimming was much bigger than football at my high school. He was all bronzed, broad shouldered, lean hips, abs that just seemed to defy the laws of nature....all before abs were such a big thing, not to mention those teeny bathing suits :) OMG I was sure that he was the epitomy of perfection...at least to my teenage self.
I saw his name on a real estate sign this weekend and made me think back to those days. I'm sure he is nothing like he used to be. I haven't seen him in like...well a lot of years, and I think I'd like to keep it that way. Hold on to those fantasies as they used to be. I hope this week's Muse sparks a few fantasies of your own. He's definitely inspirational don't you think?
Later today I will have some contest winners...maybe you'll get lucky:)
Hope you have a great Monday!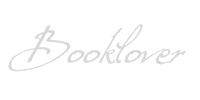 *I am an Amazon affiliate and receive a small (and I mean very small) referral fee for purchases made using a link on this blog. I don't use Amazon to earn money, I use it because the widgets are cool, easy to use, and serve my purposes to showcase books & such with minimal effort, but most importantly they have great prices and offer both new and used items. As a book addict I love that I can find just about anything I want in one place. If you are going to purchase a featured book anyway, and you know you won't pay more by using the links on this blog than you would by visiting Amazon on your own, I will be eternally grateful for supporting this blog by using the links, and don't forget that the referral fees from your purchases will sponsor the "Reader Rewards" giveaways :)