Monday, March 29
Sorry, but the image containing the Monday's Muse has been removed from this blog so as not to violate any copyright issues. Thanks for your understanding!
Please don't interrupt me for a moment...or two. I'm just a little bit preoccupied with our Muse this week....
He was inspired from the book I am currently reading,
Sweet Temptation
by Maya Banks. The story features Micah as the hero (for those of you who have been craving his story like me) and all I can say is HOLY COW! He's a ex police officer into sharing and BDSM, so I thought this weeks Muse was absolutely perfect considering the necklace of handcuffs he is wearing, not to mention I think our hero Micah is going to have to take a lot of cold showers before he gives in to his seductive and sultry Angelina! I'm only about 50 pages into the book if that tells you anything :)
In addition, this week Jennifer Haymore will be my guest to celebrate her new historical romance
A Touch of Scandal
. It was one of my most anticipated historical romance reads this year and she will be here at Seductive Musings to give away one of my fav historical romances of last year
A Hint of Wicked
, as well as copies of
A Touch of Scandal
.
I will also have the reviews for the DIK Reading Challenge (
Lessons in Seduction
by Melissa Schroeder), and for the Erotic Romance Reading Challenge (
Secrets of Sin
by Chloe Harris).
Thanks for joining me & I hope you have a great Monday!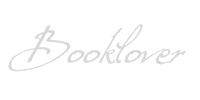 *I am an Amazon affiliate and receive a small (and I mean very small) referral fee for purchases made using a link on this blog. I don't use Amazon to earn money, I use it because the widgets are cool, easy to use, and serve my purposes to showcase books & such with minimal effort, but most importantly they have great prices and offer both new and used items. As a book addict I love that I can find just about anything I want in one place. If you are going to purchase a featured book anyway, and you know you won't pay more by using the links on this blog than you would by visiting Amazon on your own, I will be eternally grateful for supporting this blog by using the links, and don't forget that the referral fees from your purchases will sponsor the "Reader Rewards" giveaways :)