Wednesday, March 17
Happy St. Patrick's Day! I was watching the news this morning and they had a story about what accent women find the most sexy. I have to admit I LOVE accents. I even love reading them as they are written in a story. It's just as sexy to me to read an accent as to hear it...am I the only one?
Anyways, the news story said that a poll was recently conducted surveying 5000 women from around the world and asked them to rank what they thought were the sexiest accents. Curious to know the results? Here are the top ten sexiest accents according to
onepoll.com
:
1. Irish
2. Italian
3. Scottish
4. French
5. Australian
6. English
7. Swedish
8. Spanish
9. Welsh
10. American
I would have to agree with most of those listed. Last month I read a contemporary romance titled
ALWAYS by Lauren Dane
, which I absolutely loved. The hero was Irish and his accent was included just a little bit in the story. Here's the Samhain warning for the book:
"Like-whoa sexy Irishmen speaking French in the ear of a very willing Seattleite. Sexin with all the big words"
. Two accents in one hero...no wonder I loved him so much :)
That the hero was Irish was one of my many favorite parts of the book. So, if the Irish accent is considered the sexiest, and Irish men are undoubtedly sexy...hello, Liam Neeson (whom I love!), why aren't there more Irish heroes in romance? I find it hard to believe that I am the only one...am I the only one? So here are my questions to you:
When you read an accent in a novel do you read it as you would hear it as if the person where standing there?
What's your favorite accent?
Do you have a favorite Irish actor?
Do you know of any other great romance reads that feature Irish heroes that I might have missed out on?
Would you like to see more Irish heroes in romance, and if so in what genre? (historical, contemporary, paranormal...)

And since today is Share the Love day, I have a parting gift for you in the form of the sinfully seductive Irish actor, Jonathan Rhys Meyers. Enjoy!

Share the Love is a weekly meme hosted by Seductive Musings every Wednesday.
Every Wednesday post whatever it is that you love on your blog or website.



Then leave a link to your post in the comments on the weekly Share the Love post at Seductive Musings. If you don't have a blog, that's ok you can still share the love in your comment on the weekly Seductive Musings post.


What can you share...well that

depends on what you love :) Here are some ideas: a new blog or website, a great recipe that is a taste bud triumph, new shoes or purse that you seriously can't afford but lust after anyway, a great love story like the ones from When Harry Met Sally, a love note to someone special in your life (or wish was), a book you just adore and can't wait to share with someone, a song or CD that plays on repeat until it's worn out, poems, pictures, videos, or even baby giggles :)

I think you get the idea.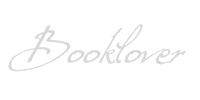 *I am an Amazon affiliate and receive a small (and I mean very small) referral fee for purchases made using a link on this blog. I don't use Amazon to earn money, I use it because the widgets are cool, easy to use, and serve my purposes to showcase books & such with minimal effort, but most importantly they have great prices and offer both new and used items. As a book addict I love that I can find just about anything I want in one place. If you are going to purchase a featured book anyway, and you know you won't pay more by using the links on this blog than you would by visiting Amazon on your own, I will be eternally grateful for supporting this blog by using the links, and don't forget that the referral fees from your purchases will sponsor the "Reader Rewards" giveaways :)