Sunday, April 18
Hey all!
Sunday is supposed to be a day of rest, then again they say there is no rest for the wicked. Today I decided to go ahead and make the new blog design live, despite it not really being finished. I had wanted to have it all done and "perfect", but with as crazy as my life has been recently who knows when that will actually happen, so instead of 100% done you get 80% done. I finally came to the realization that a blog is always evolving anyways, and thinking that it will ever truly be "done" is unrealistic, not to mention that after working on the new design I really disliked the old one.

For the most part the look of the blog will remain the same. The only things that still need to be finished is the navigation tool, which will be a drop down menu instead of just a few links in the menu that you see now, and the supporting pages that will list things like my review policy, my ratings guide...The pages are there, but until they are completed you will see a helpful Muse construction worker to let you know you're viewing a part of the blog that isn't completed yet.
I'd love to know what you think. I'd also be interested to know how quickly the blog loads for you. I have high speed internet, but an old computer. It takes a little longer than the old design, but didn't seem too bad to me. I think the Facebook app is one thing that may need to go, or change, as it seems to slow down everything else when it is loading. There are a also few design quirks that I noticed using Internet Explorer that weren't there in Firefox so I will need to troubleshoot those at some point....and a "recent posts" widget that didn't transfer properly that I will have to re-add later.
Overall I am very happy with it. The idea for a new design started last year as I wanted to mark my one year anniversary with a new look that I felt better reflected what my blog represents. This month marks my one year anniversary of blogging and I finally think that the blog has the "feel" and look that I've always wanted thanks in large part due to the absolutely gorgeous banner image that Barbara from the former Happily Forever After blog created for me. Everything else was designed around what she created and I can't thank her enough for all of her help. Barbara if you are reading this YOU ROCK!
Let me know what you think. Any and all feedback will be greatly appreciated. You can leave a comment, or use the new handy dandy contact form :) Have a great rest of the weekend!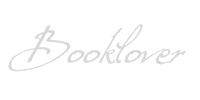 *I am an Amazon affiliate and receive a small (and I mean very small) referral fee for purchases made using a link on this blog. I don't use Amazon to earn money, I use it because the widgets are cool, easy to use, and serve my purposes to showcase books & such with minimal effort, but most importantly they have great prices and offer both new and used items. As a book addict I love that I can find just about anything I want in one place. If you are going to purchase a featured book anyway, and you know you won't pay more by using the links on this blog than you would by visiting Amazon on your own, I will be eternally grateful for supporting this blog by using the links, and don't forget that the referral fees from your purchases will sponsor the "Reader Rewards" giveaways :)