Thursday, April 1
***This giveaway has ended, but you should still read the post...it's worth your time:)
Thanks for joining the fun!***
A Hint of Wicked
was one of my very favorite historical romances that I read that year, and I've been anxiously awaiting the sequel ever since. It's finally here! I was so excited to read
A Touch of Scandal
and now I see that the third book in the series,
A Season of Seduction
is available for pre-order at Amazon. I'm doin' the happy dance :) And if that isn't reason enough to be in booklover bliss, I also have Jennifer Haymore as my guest today to discuss which is more powerful....first love, or mature love? Read & enjoy!
Immature love says, 'I love you because I need you.' Mature love says, 'I need you because I love you.' – Erich Fromm
One of the themes of my first three books (The trilogy including the titles A Hint of Wicked, A Touch of Scandal, and A Season of Seduction) has to do with love and whether people can love again, even after they've encountered (and lost) the person they thought was the love of their life.
In A Hint of Wicked, Sophie loses the man she's loved since she was a little girl, only to fall deeply in love with Tristan, his cousin and heir.
In A Touch of Scandal, Garrett believes he'll never love again after his painful divorce, and then he meets the guileless and open Kate, who throws his bitter views of love completely out the window.
And in A Season of Seduction (out in October, 2010), both Jack, the hero, and Becky, the heroine, believe themselves to have found "the one" early in life only to have their perceptions of love shattered completely. When they discover each other, these perceptions are slowly and carefully rebuilt…with plenty of bumps along the way.
As a writer, I think a lot about these "what-ifs?", and they inspire me to write and to learn more about human nature in doing so.
There's the stereotype that that first love is exciting, new, adventurous, passionate…and love that happens later on in life is far more sedate, based on mutual understanding rather than true passion. Honestly, I don't think that's true…I wanted to turn that stereotype on its head and show in my stories that mature love can have all the passion and adventure of first love and so much more. I hope I've succeeded!
The last thing Garrett, Duke of Calton, expects to find while tracking his sworn enemy is the delectable, mysterious Kate. This beautiful servant girl rouses a longing the battle-scarred ex-soldier had never hoped to feel again. But when she turns out to be the sister of the man he seeks, he's convinced he's been betrayed.
Kate knows her duty to her family, yet how can she ignore Garrett's powerful pull on her heart? Or the heady temptation of his stolen-and sizzling-kisses? Scandal has followed the duke since the war. Now the greatest shock of all is on its way-the one that can separate Garrett and Kate forever.
My many, many thanks to Jennifer for being my guest today. She's been under the weather, yet she still graciously made time to prepare everything for this stop on her tour. You can find her at her website
www.jenniferhaymore.com
, on
Facebook
, and on
Twitter
. How authors find time to do all of this AND write, AND have families...I have no idea.
She also writes under the name pseudonym
Dawn Halliday
. I'm a fan of her books under this name as well because she writes historical romances set in the Scottish highlands....and you all know how I love a hero in a kilt :) Jennifer/Dawn also has a new book out this month titled
Highland Surrender
. Yummy! I have the first book in this series,
Highland Obsession
(which is currently a bargain priced book on Amazon for $6.00 and any title under Jennifer or Dawn is eligible for bonus entries in the giveaway below) in my TBR ....I guess maybe there is one benefit to being behind on my reading because now I can totally binge and read them back to back!
To celebrate the release of A TOUCH OF SCANDAL I have 5 copies of this new historical romance to giveaway courtesy of Forever romance. In addition, Jennifer has offered to giveaway a signed copy of A HINT OF WICKED to one very lucky reader. And since I am a binge reader, and love to read series back to back, I am going to giveaway one of the five copies of A TOUCH OF SCANDAL to the winner of A HINT OF WICKED. That's right, one winner will win both A HINT OF WICKED (signed) & A TOUCH OF SCANDAL, and four other commenters will win a copy of A TOUCH OF SCANDAL. Here's how you can enter to win...
Ways to earn entries

:
Mandatory:

Answer the question: Who is your favorite tortured hero of all time, and why?

(good for 1 entry)

Mandatory: Please indicate in your comment if you are entering to win both AHOW & ATOS, or just ATOS. If you've already read, own, or already won AHOW, please don't enter to win it in this giveaway....ya know that way we can share the love.
Mandatory: You MUST be a Google Friend Connect (GFC) follower in order to be eligible to win (unfortunately an email subscriber, or subscription in Google reader, and a follower are not the same thing so make sure you are signed up as a follower if you'd like to win this book)

Blog about this author's giveaway on your blog and leave a link with your comment (good for 15 entries)

If you don't have a blog, don't worry you can earn extra entries by telling your friends. If they leave a comment on this post and mention that you sent them you can each earn extra entries (good for 5 entries for the referrer and the commenter for each friend)

Purchase any item from the Seductive Musings Amazon store by using this link, or the Amazon widget contained within this post and email a copy of your purchase receipt to me no later than the deadline to enter (email available in sidebar). Sorry purchases made prior to this date do not apply, and link contained in this post must be used. No faxes or snail mail copies are allowed. No purchases are necessary to win. (good for 25 entries, or 50 entries if a purchase is made from the featured author's available titles)
How to enter:
You can choose to enter as many different ways that you want, but please place all of your entries in ONE comment

Rules and disclaimers:
This contest is open to US and Canada addresses only. No PO Boxes.

The contest will end on April 10th at 11:59 pm EST and winner will be posted after they have been selected


Winners will be selected using Random.org

The winners will have THREE days from the date they are posted to provide a mailing address. If you do not contact me within three days a replacement winner will be selected. NO EXCEPTIONS

The book(s) will be mailed directly from the publisher or author and no substitutions are allowed

Seductive Musings is not responsible for prizes that are not honored, distributed in a timely manner, lost, stolen, or damaged during transit

All giveaways are subject to change/cancellation without prior written notice
Good Luck!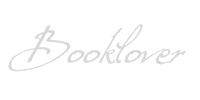 *I am an Amazon affiliate and receive a small (and I mean very small) referral fee for purchases made using a link on this blog. I don't use Amazon to earn money, I use it because the widgets are cool, easy to use, and serve my purposes to showcase books & such with minimal effort, but most importantly they have great prices and offer both new and used items. As a book addict I love that I can find just about anything I want in one place. If you are going to purchase a featured book anyway, and you know you won't pay more by using the links on this blog than you would by visiting Amazon on your own, I will be eternally grateful for supporting this blog by using the links, and don't forget that the referral fees from your purchases will sponsor the "Reader Rewards" giveaways :)