Tuesday, April 20
Today it is my great pleasure to have Gwyn Cready as my guest. If you've not had the pleasure of reading one of her novels before I'll tell you what first caught my interest...the words "Mr. Darcy" and "time travel"! I don't think I need to explain the whole Mr. Darcy fascination, nor my devotion to romances involving time travel after discovering my beloved Jamie Fraser from the Outlander series. I'm all for a romance story that combines aspects of two of my favorite novels!
When I found out about Gwyn's books several months ago, I knew that based on the title and the blurb of her book
SEDUCING MR. DARCY
that she was a new to me author that I HAD to try this year. So when the opportunity presented itself to have Gwyn as my guest and to read and review her newest book
FLIRTING WITH FOREVER
(which has a fabulous cover) I thought it must be divine intervention, so I immediately said yes :) Please welcome RITA award winning author Gwyn Cready to Seductive Musings
.
Hi, everyone. Thanks for having me here to blog today. I've been getting a lot of questions about what inspires me about time travel as well as the painter aspects of my new release, Flirting with Forever,
so I thought I take some time to address both those things.
First, you are talking to an expert on time travel. That's right. On April 9, USA Today ran a travel feature on '10 Great Places to Defy Time and Space,' and I was the expert interviewed. It's kinda fun to be considered an expert on time travel, I must say. The places in the article are great places to visit, too, for time travel lovers, like Clava Cairns in Scotland where Claire disappears in Outlander. Go to USAToday.com and type the title into the search box. You'll find it.
(click
here
for USAToday article)
But on time travel and why I like it: . My friend theorizes I am a time traveler, that I leave this world when I sleep to visit another time, which is why certain times (late 17th/early 18th centuries) appeal to me more than others. Could be true. My mind is open to such possibilities, but personally I think Jamie Fraser made such an impression on me I couldn't let go : ) All I can tell you is I've always been fascinated with the interesting possibilities and conflict that time travel sets up in a story. Back to the Future
is sort of like the basic textbook on that for me. I guess I watched it at an impressionable age, but there you have it. In fact, I was at a lecture recently given by Audrey Niffenegger, author of the Time Traveler's Wife
, who was asked, "How does one study time travel?", in reply to which I whispered to the friend sitting next to me, "One watches Back to the Future." Niffenegger's answer was far more scientific.
As as far as the story in Flirting with Forever
is concerned, I've always loved painters and painting and museums, so I knew that someday I'd write a book with a painter hero in it. Two things inspired this particular story, though. Years ago, I was reading Tracy Chevalier's phenomenal The Girl with a Pearl Earring
in which Chevalier weaves a fictionalized account of the making of Vermeer's painting of the same name around what little we actually do know about Vermeer's life. The book was fantastic, but because the love story in it was made up I just kept imaging Vermeer up in heaven, stretched out in his bathtub, flipping through the book and doing a spit take with his wine. So I filed that picture away in long-term storage, and when I was doing some research on real-life Restoration painter Peter Lely, who, like Vermeer, left few details of his personal life to history, I ran across an ancient article entitled, "Lely's Love Story," from a British periodical called Burlington Magazine. Turns out Lely had some dark secrets, and men like that make the best sort of heroes. So it was a natural to throw ambitious biographer Cam Stratford in his path, infuriating him enough with her prying and poking to make him return from the afterlife to stop her from writing about him.
But why Peter Lely, you ask? Lely spent a lot of time time painting upstanding women of the court--wives and daughters--in gorgeous silk robes with a bare breast showing. What sort of man can elicit such trust in his sitters? I had to know the answer.
I wrote the book in late 2008 and revised it in the spring of 2009. I'm pretty familiar with Lely's time period (the middle and late 1600s)--in fact I was named after one of the characters in the book, Nell Gwynn (yes, my first name is Nelle)--so I'd say the amount of research was a fun level, not an onerous one. One interesting thing was investigating how painters of that era painted. I picked up a great book called, How to Paint Your Own Vermeer
by Jonathan Janson. That really helped with some realistic detail in the book. The key, though, was that article on Lely. Thank goodness I have this wonderful university librarian friend who gets me anything I need.
The story is very romantic, the most romantic I've ever written, and I think the cover captures the magic and daring of the book perfectly. Doesn't Pocket Books do a marvelous job? Those zebra-striped shoes are to die for.
How about you guys? Would any of you like posing for a famous painter (clothed or not)?
Best,
Gwyn, who thinks sexy shoes should be on the cover of every book
In RITA® Award–winning author Gwyn Cready's fun and sexy new time-travel adventure, an ambitious writer discovers that bad-boy painters are as timeless—and irresistible—as their art. . . .
Art historian Campbell Stratford is about to make a name for herself with her scandalously sexy tell-all "fictographies" of famous seventeenth-century artists, but she's more intimately familiar with her subjects than her eager readers can imagine. Thanks to a time portal she accidentally discovered, she has caused quite a stir in the Great Beyond. To save their reputations, the Guild protecting dead artists convinces playboy Peter Lely, portraitist to the king, to sabotage Cam's latest project. A few hours posing on Sir Peter's modeling chaise leads to a night of seductive passion—then Cam returns home and discovers his betrayal. But before she can turn her angry pen on her lover, Sir Peter makes a surprise visit to the future and transforms Cam's twenty-first-century life into chaos of classic proportions. . . .
Many thanks to Gwyn for being my guest today. You can learn more about her and the books she has written on her website
www.cready.com
. To celebrate the release of FLIRTING WITH FOREVER she was giving away a pair a zebra stripped shoes like the ones on the cover of her book, but sadly the winner has already been announced :( However, you can find all sorts of other goodies on her website and especially her
blog
which has insights and pics about the characters and places in her new book.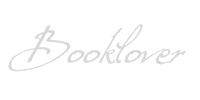 *I am an Amazon affiliate and receive a small (and I mean very small) referral fee for purchases made using a link on this blog. I don't use Amazon to earn money, I use it because the widgets are cool, easy to use, and serve my purposes to showcase books & such with minimal effort, but most importantly they have great prices and offer both new and used items. As a book addict I love that I can find just about anything I want in one place. If you are going to purchase a featured book anyway, and you know you won't pay more by using the links on this blog than you would by visiting Amazon on your own, I will be eternally grateful for supporting this blog by using the links, and don't forget that the referral fees from your purchases will sponsor the "Reader Rewards" giveaways :)