Monday, April 5
Sorry, but the image containing the Monday's Muse has been removed from this blog so as not to violate any copyright issues. Thanks for your understanding!
Hey all! This is hopefully my last scheduled construction week to finish up preparing the new blog design. I know, it's taking me forever! But I hope you will think it's worth it :) To make up for my absence I bring you another of my helpful blog construction Muses so that you don't miss me too much, LOL.
For some reason when I look at him I get the impression of a cowboy, just showing up to help out with a problem, ya know cause he's one of those men who's good with his hands, and can do anything :) I think maybe it's the belt buckle, and the casual stance with his thumb in his pocket that just screams "cowboy" to me...or maybe I just have cowboy on the brain. I've been craving a good cowboy story, mainly a new Lorelei James, but sadly it will be months before those are available. Oooh, I just about forgot, but Vivian Arend's newest Six Pack Ranch story, ROCKY MOUNTAIN HAVEN should be out this month...yee haw! That should definitely satisfy my cowboy cravings!
Anywho, I hope you all have a fantastic week. I won't be doing much blog hopping since I will be concentrating on what I NEED to get done, but if there is something interesting going on in bloglandia let me know by leaving a comment...or you know, leave a comment regardless. I love to hear what you all are thinking...what books you're reading that your loving...or hating...or really pretty much anything. Feel free to start a comment thread and talk amongst yourselves while I'm away :)
I'll be back no later than Sunday with the winners from the Jennifer Haymore giveaway.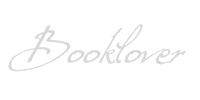 *I am an Amazon affiliate and receive a small (and I mean very small) referral fee for purchases made using a link on this blog. I don't use Amazon to earn money, I use it because the widgets are cool, easy to use, and serve my purposes to showcase books & such with minimal effort, but most importantly they have great prices and offer both new and used items. As a book addict I love that I can find just about anything I want in one place. If you are going to purchase a featured book anyway, and you know you won't pay more by using the links on this blog than you would by visiting Amazon on your own, I will be eternally grateful for supporting this blog by using the links, and don't forget that the referral fees from your purchases will sponsor the "Reader Rewards" giveaways :)