Monday, April 12
Sorry, but the image containing the Monday's Muse has been removed from this blog so as not to violate any copyright issues. Thanks for your understanding!
Don't you just love a good pair of jeans? Especially when they are worn in JUST the right places :) I find that more sexy than just about anything...hence our Muse this week :) What's your favorite piece of clothing on a man?
Jeans brings to mind genes....which leads me to the book I am currently reading,
Lion's Heat
by Lora Leigh
, where the lead character's genes have been altered. Have you read the
Breeds series
? Admittedly they aren't the best romance novels, and yes they are somewhat formulaic, and claiming they are paranormal is a stretch, but I just can't seem to stop myself...I'm completely addicted :) I LOVE THEM! I've been waiting for Jonas's story ever since he was first introduced way back when. I'm hoping he will live up to my expectations.
It's going to be a somewhat slow week around here which is a good thing because I am knee deep in preparing for a garage sale we are having soon. I've also decided to stop participating in Tuesday Teasers meme. I had been thinking about stopping this meme at the end of last year, because I noticed that most of the people who participate are generally interested in non-fiction or fiction...not particularly romance. If anyone knows of a meme like this that focuses on romance let me know. I still like the idea of the excerpts, so instead of the meme I am going to try and include my favorite excerpt from a book that I think best represents the story when writing my reviews. What do you all think about that?
Tomorrow I'll have the winners from the Cara Elliott giveaway, and possibly a few more reviews later in the week. On Wednesday I'll have a recipe to share for Share the Love Wednesday. And the results are in for the poll about which book you would like to see me review next...you all voted for Raw Silk by Delilah Devlin so I hope to be able to get that put together and posted this week as well. I think that's about it.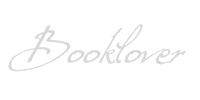 *I am an Amazon affiliate and receive a small (and I mean very small) referral fee for purchases made using a link on this blog. I don't use Amazon to earn money, I use it because the widgets are cool, easy to use, and serve my purposes to showcase books & such with minimal effort, but most importantly they have great prices and offer both new and used items. As a book addict I love that I can find just about anything I want in one place. If you are going to purchase a featured book anyway, and you know you won't pay more by using the links on this blog than you would by visiting Amazon on your own, I will be eternally grateful for supporting this blog by using the links, and don't forget that the referral fees from your purchases will sponsor the "Reader Rewards" giveaways :)