Monday, April 26
Sorry, but the image containing the Monday's Muse has been removed from this blog so as not to violate any copyright issues. Thanks for your understanding!
I was reading
Sinful
by Charlotte Featherstone over the weekend and I am completely IN LOVE with her hero and heroine in this story. I've only got about 30 pages left and can't wait to see how their love story ends. This week's Muse is the closest picture that I could find that embodies what I might envision Matthew Wallingford looking like. A dark and brooding sinful stare that's intense, sensual with a hint of vulnerability despite his appearance of strength and aloofness....sigh.
The author, Charlotte Featherstone was supposed to be my guest today, but due to unforeseen circumstances we have had to reschedule the feature of her newest historical romance,
Sinful
. I'll let you know the new date for the feature once it has been set, but I hope to have the review posted this week regardless.
Also this week, on Tuesday Meredith Duran will be my guest with an interview to talk about her new historical romance,
Wicked Becomes You
, and on Friday Paula Quinn will be my guest with an interview to discuss her new highland romance
Ravished by a Highlander
. I hope you join me and be sinfully wicked and ravished by our featured heroes this week :) Have a good one!
p.s. had a great garage sale...weather was good despite forecasting rain all weekend, and made some serious cash to put towards the new computer. Yeah!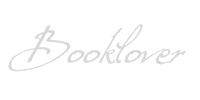 *I am an Amazon affiliate and receive a small (and I mean very small) referral fee for purchases made using a link on this blog. I don't use Amazon to earn money, I use it because the widgets are cool, easy to use, and serve my purposes to showcase books & such with minimal effort, but most importantly they have great prices and offer both new and used items. As a book addict I love that I can find just about anything I want in one place. If you are going to purchase a featured book anyway, and you know you won't pay more by using the links on this blog than you would by visiting Amazon on your own, I will be eternally grateful for supporting this blog by using the links, and don't forget that the referral fees from your purchases will sponsor the "Reader Rewards" giveaways :)