Thursday, April 15
Do you ever contemplate not beginning a series that is well established...even if all you hear are rave reviews?
For instance the book I am reading now, Lion's Heat by
Lora Leigh
, is approximately the 20th book in the
Breeds series
, and according to a new
blog post
by the author she has ideas for approximately 25 more. Jumping up and down and squeeing for joy at the moment, but at the same time will I still be interested in the series 25 more books from now? If I were a reader new to the series would it seem too daunting to even try to catch up? Or what about the
Dark Hunter series
by Sherrilyn Kenyon, that has like....I don't know how many books in the series? Seriously, I think there are too many to count.
These are well known authors and people love them so you may say to yourself..."I need to read those!" if you haven't tried them already, but at what point do you throw in the towel...when you realize there is no way you can possibly read the entire backlist to catch up in the series? Especially if you are a reader that MUST read a series from the beginning. Because with that many stories in a series you HAVE to be missing some important information and developments so you can't really start with the newest. And is there a limit to the amount of books in a series that you are willing to read? Do you ever loose interest?
Then I think sometimes you have to also take into account how many pages are in each book. For instance, the
Outlander series
by Diana Gabaldon. There are only seven books in this series, but each book easily has over 700 pages, so while there are only seven books in the series so far, in reality it would be like reading over 14 normal books. That's a huge time commitment. Sure they're great reads, especially the first three which will always remain keepers for me, but how do you know if they are worth NOT reading so many of the other new releases just to try and catch up with an older series?
I have several authors like,
Sherrilyn Kenyon
,
Christine Feehan
, and a few historical romance authors that I've been collecting for a few years now so that I can read the entire series backlist at once because I didn't discover them until they were well established. On one hand I love it when I find a series that has several books already written so that I can totally binge and read them all together without having to wait months or even years for the next novel. On the other hand I am thinking about waving the white flag and surrendering to the reality that there are just way too many books in the series for me to try and catch up with at this point.
I'm in a quandary. I've been thinking about this a lot lately as my bookshelves overfloweth with books that I honestly may never read but at one point in time I had considered "must reads". Have you ever found yourself in this dilemma? Is there an author(s) or series like this for you? What are your thoughts? I'd really like to know where you stand on this issue.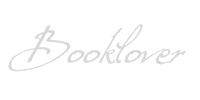 *I am an Amazon affiliate and receive a small (and I mean very small) referral fee for purchases made using a link on this blog. I don't use Amazon to earn money, I use it because the widgets are cool, easy to use, and serve my purposes to showcase books & such with minimal effort, but most importantly they have great prices and offer both new and used items. As a book addict I love that I can find just about anything I want in one place. If you are going to purchase a featured book anyway, and you know you won't pay more by using the links on this blog than you would by visiting Amazon on your own, I will be eternally grateful for supporting this blog by using the links, and don't forget that the referral fees from your purchases will sponsor the "Reader Rewards" giveaways :)