Friday, May 14
Who are some of the upcoming guests at Seductive Musings? Well, here's a hint for one of the many authors that will be guesting here in the upcoming months...
That's right, Shannon McKenna will be here at the end of May to celebrate the release of
Fade to Midnight
(the long awaited lost brother Kevin McCloud's story)!
I finally updated the sidebar to reflect all of the scheduled authors that I have to date, with more to come. Woo hoo! I'm very excited about the upcoming months, though some weeks I think I might have lost my everloving mind, but I couldn't help myself. I blame the publishers for not coordinating with each other to spread out my most anticipated reads more evenly :) If only they would have consulted me I could have helped them out...
I still have some other things in the works, and still need to look into some of the other authors that you guys suggested a while back. But for now, this is it. Who are you most excited about? Is there an author you'd like to see here? I have the mantra that "it never hurts to ask" so suggest away!
Have a great weekend and I'll see you on Sunday with the winners from the Karin Harlow Enemy Lover giveaway.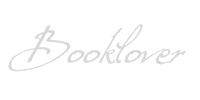 *I am an Amazon affiliate and receive a small (and I mean very small) referral fee for purchases made using a link on this blog. I don't use Amazon to earn money, I use it because the widgets are cool, easy to use, and serve my purposes to showcase books & such with minimal effort, but most importantly they have great prices and offer both new and used items. As a book addict I love that I can find just about anything I want in one place. If you are going to purchase a featured book anyway, and you know you won't pay more by using the links on this blog than you would by visiting Amazon on your own, I will be eternally grateful for supporting this blog by using the links, and don't forget that the referral fees from your purchases will sponsor the "Reader Rewards" giveaways :)