Tuesday, May 25
***This giveaway has ended, but you should still read the post...it's worth your time:) Thanks for joining the fun!***
Today is kind of a special day because my guest, Elizabeth Amber, opened up a whole new reading world to me and needless to say her novels hold a special place in my booklover heart.
A few years ago I was book browsing on the internet and came across a book cover like none I had ever seen. It was
NICHOLAS
, The Lords of Satyr by Elizabeth Amber.
I had never heard of Aphrodisia before, and the author was also new to me. Covers like the one on NICHOLAS are fairly common now, but then...in 2007....I was completely stunned with cover love. I don't think I even bothered reading the blurb, or the excerpt...I knew I had to read it. I read it. I LOVED IT! Thus began my love of the
Lords of Satyr
series, as well as steamier erotic romances in general. Elizabeth Amber is my guest today. I hope you indulge by reading the interview as well as an exclusive bonus excerpt just for Musings readers. Enjoy!
Welcome to Seductive Musings Elizabeth! I am so pleased to have you as my guest today because I've been eagerly anticipating your newest book in the
Lords of Satyr
series, DANE
. For you, what makes a romance novel a great love story, and who are some of your favorite authors to read? Who's your new "favorite find"?
Thank you! I'm
so pleased
to be here today. I'm anticipating DANE as well—it releases around May 25
th
, give or take a few days. For me, a great love story is all about emotional connection and sexual tension between the hero and heroine. I want
to read
sex, too, but sex usually falls flat without that emotion and tension. Some of my favorite authors
include
Lisa Valdez, Kresley Cole, Lora Leigh, Anna Campbell,
Jayne Ann Krentz, Nalini Singh,
and many others. Jennifer Ashley is a
recent
find for me.
DANE is the fifth book
in your
Lords of Satyr
series.
Can you tell us how each of the books are connected, and for someone who has not read
NICHOLAS
,
RAINE
,
LYON
, or
DOMINIC
(the first four in the series) can you give us a brief summary about each of these stories? And do they need to be read in order?
They're
all stand-alones
and can be read out of order
:
Nicholas
(1)
,
Raine
(2), and
Lyon
(3) are half-satyr/half-human brothers, who guard ancient secrets
and engage in carnal rituals
in their ancestral vineyard in Tuscany, Italy, circa 1823.
(In myth, satyrs are the carnal followers of the Roman wine god, Bacchus.)
When t
hey receive a letter informing them that their ElseWorld ruler revealed upon his death
bed
that he bore three half-fey/half-human daughters
, the satyr lords
go in search of them
. These females are living in various locations in Europe, where each is
unaware of her unique heritage and is
in some sort of danger. The satyr have traditionally protected the fey, so the brothers
feel
obligated to
offer them the ultimate protection--marriage
.
Dominic
(4) tells the story of Nicholas's sister-in-law, Emma, in 1850 and delves into the paranormal a bit more—Dominic is a
full satyr
demon hunter,
who's
despised
and feared
by the very people he protects. When
Emma's husband cannot engage in a b
irthing/bedding
rite due to a war injury, Dominic is summoned to
engage
her
in the rite
in
his
stead.
DANE
(5) is set in Rome during the forum excavations
, about sixty years after
Nicholas
.
It begins a new trilogy
featuring
half-satyr/half-human alpha males--
Dane and his two brothers, Bastian and Sevin.
It's 1880, and
the satyr and the
ir closely-guarded
ancient
secrets are in
imminent
danger of being discovered by humans, as the
forum
excavations
commence.
photo copyright & courtesy of Elizabeth Amber
If you had to describe your novel DANE and grab the attention of a potential reader in a two or three sentence quote
from the book
what would you choose?
The early October breeze rattled silvery-green leaves on gnarled olive branches, alternately revealing and concealing the meddling female from view. As she moved past in a direction parallel to Dane, he angled his jaw so his eyes could follow her.

Perfect. Now he wouldn't have to go hunting tonight.
Tell us about your hero, Dane/Dante. What do you think will make readers, much like his heroine Eva, fall in love with him? And can you tell us a little bit about their story in DANE,
Lords of Satyr
?
Dane and Dante are one in the same.
Fragments of a single mind. Possessors of one body.
Dane has been through the fires of hell and emerged a strong, sexy alpha male. He trained as a
tracker
, and t
here's more than one secret stirring
inside
him
.
He and his youngest brother mysteriously disappeared when they were boys. Dane was found a year later, wandering in the
forum
excavations. His brother is still missing and will soon turn 18, the age at which the satyr begin to
change physically and are ready to
engage in the ancient
mating
rituals. The secret to his
brother's
whereabouts is locked inside Dane. The clock is ticking.
Each of the
Satyr's heroines are unique..
.not your typical heroine, Eva is no different.
She is a Satyr herself which seems unusual, even for the world they live in.
I find it interesting that her name is Eva, much like Eve the first woman.
Tell us more about Eva.
Though there have been rumors
through the centuries
, there has never been a satyr female in all the history of their kind.
Until Eva. If
anyone discovers that she's
satyr,
factions
in both worlds
(Else and Earth)
will
try
to control her, to study her.
She's the offspring of
her
fey mother's liaison with a satyr lord, who mysteriously disappeared
years ago
. Like Nicholas, Dane, and all other satyrs, she is called to heed a
carnal ritual
on one special night
every month. Th
ese
night
s are
exceptionally
difficult for her since she cannot reveal her
true
nature to
a male
partner for fear of discovery.
She is newly arrived in Rome and has come
in hopes that she may
discover who fathered her
and learn the secrets of her heritage
. Meanwhile, she
is called upon to
use her matchmaking skills to find
wives for the satyr lords, who require human brides to entrench themselves in EarthWorld society.
Good catch on the significance of Eva's name. I actually named her after my
bf
, but she noted the Eve/Eva connection as well.
Dante is the first one to encounter Eva during moonful, then later
in that same meeting,
Dane
.
What did each of them think when they found her?
And what elements of each
p
ersonality draws her to them?
Dante is a fragmented personality within Dane, who only shows himself when Dane becomes sexually aroused.
Dante's visits are rare, but when he comes
forth
he is all about sexual satisfaction and keeping Dane from finding out what happened during their mysterious missing year
when Dane's brother was lost
. Dante relishes the sexual act and Eva quickly falls under his spell
in chapter one
. After all, it's the night of the carnal ritual, when the satyr are called to fornicate the night away.
Dane is stunned when he meets Eva
trespassing in his olive grove
. His attraction to her is so strong that his mind fights free of Dante's hold for a brief time. He wants her and almost has her, but she escapes.
Both Dane and his alter, Dante, sense there is something very different about Eva.
To their astonishment, they realize that she's
a female satyr.
What's your favorite scene or moment from DAN
E, and why? Can you describe it
for us without giving too much away?
I think chapter 2 is one of my favorite
s
. It's a scene between Eva and a shimmerskin male (shimmerskins are sexual partners that only the satyr can conjure from thin air) she has created after her first meeting with Dane in an olive grove on his land that afternoon. It's
now
the night of a carnal ritual and she was both thrilled by and terrified of her attraction to Dane. Her mother and nursemaid schooled her endlessly that exposure of what she is will lead to her family's destruction, so she fled him and returned home to her room to engage in the ritual. The partner she creates strongly resembles Dane and she imagines what it might have been like, if she'd stayed with Dane as he'd bid her. She could have spe
nt the night in his arms…but didn't dare
.
I read on your website that we can look forward to two more Satyr novels.
Yeah!
What's next for you, what are some of your upcoming releases, or new projects you are working on?
And how many Satyr books do you envision for this series?
I'm contracted with Kensington to write 2 more for a total of 7 in the series. The next two will feature Dane's brothers, Bastian and Sevin. There's a fourth br
other, Lucien—the one who's still lost at the beginning of
DANE
--
and he may get his own book.
If there was a poll who do you think readers would choose as the most lusty Satyr?
Would that differ from your own choice?
Since I love them all
and readers all have different favorites
, I'll let
each satyr
speak on
his
own behalf
. Guys,
readers w
ould like
to know
which of you is the most lusty
. Your thoughts
?
:
Nicholas
:
I am, obviously.
I crave women. Though I take care to keep
my heart at a distance
, none of my partners have reason for complaint.
I'm the most crea
tive lover a
woman
could
desire
. Nothing is out of bounds, if it brings pleasure.
Raine
:
Some women prefer restraint, brother. A little finesse.
After my ex-wife's cruel defection, it
will take a very unusual female to
capture my heart again.
Lyon
:
As for me,
I love women—all shapes and sizes
, inside and out
. Though I don't want to be tied down, I'm always willing to tie a woman down, at least for an evening of pleasure.
So, if you're
not otherwise engaged tonight…?
Dominic
:
There's no
room in my heart for anything but
the destruction of my enemies. Love would
render
me weak, and that I cannot afford. I'm all that stands between my people and the demons that are attacking my world.
Dane
:
Who among us is the most lusty?
Ask Dante.
I'm told he knows what he's about
when he has a
woman under him.
However, I wouldn't know. Dante
takes over my mind and body during any sort of carnal engagement. I lose myself to him
, no matter how I fight
. Although he is a part of me, I despise him. I want what he has. Lust should be mine to enjoy.
And then, one night I meet a very special woman trespassing in my olive grove, and everything changes.
Finally, just for fun…if you could write the "fortune" in a for
tune cookie what would it be?
My fortune would read:
"You will be forever beautiful, inside and out."
The dark sensuality of the Lords of Satyr returns to 1880s Italy, where these powerful men indulge their lust without inhibition…
An Appetite For Pleasure
When Dane Satyr approaches Eva for her services as a matchmaker, she offers him more than just introductions. Dane has discovered that Eva is a Satyr like himself, full of insatiable passion and dark desires. Their attraction combusts instantaneously, unlocking pleasures that neither can resist repeating…even as Eva seeks out a mortal bride for Dane…

A Demand That Can't Be Denied
Dane knows that the anonymous enemies of his past are now smiling in his face, but unmasking them is no easy task. A ring of sex slavers is at work amidst the high society he courts, and revealing his sensual powers could expose his greatest vulnerability. But having sampled the delights of a satyr mistress, Dane finds his own desires rising against him as well…
Happy Release Day and sincere thanks to Elizabeth Amber and all of her lusty Satyrs for being my guests today! I hope you all enjoyed it as much as I did. If you'd like to learn more about Elizabeth and the books she writes you can find her at her website
www.elizabethamber.com
, on
Facebook
, and her
Yahoo Group.
Would you like to read
DANE
? One randomly selected commenter will win a signed copy of Elizabeth Amber's new erotic historical paranormal romance release, DANE, THE LORDS OF SATYR, which is an RT Book Reviews (Romantic Times) TOP PICK in the June issue (4.5 stars). Here's how you can enter to win...
(please note there are a few changes in how you can earn extra entries)
Ways to earn entries

:
Mandatory Step 1: Leave a meaningful comment AND
Mandatory Step 2: Answer the question on the giveaway form after reading the excerpts (good for 1 entry once step 1 & 2 are complete) Please don't place your answer to the question in your comment
Mandatory: You MUST be a Google Friend Connect (GFC) follower in order to be eligible to win (unfortunately an email subscriber, or subscription in Google reader, and a follower are not the same thing so make sure you are signed up as a follower if you'd like to win this book)

If you have a blog, or even if you don't, you can earn extra entries by telling your friends. If they successfully enter to win and mention that you sent them you can each earn extra entries. You can blog about it with a link to this post, post it on Facebook, Twitter, email...or even word of mouth (good for 5 entries for the referrer and the commenter for each friend) . Please note that to earn the points they must mention your GFC name so that I can match you.

Purchase any item from the Seductive Musings Amazon store by using this link, or the Amazon widget contained within this post and email a copy of your purchase receipt to me no later than the deadline to enter (email available in sidebar). Sorry purchases made prior to this date do not apply, and link contained in this post must be used. No faxes or snail mail copies are allowed. No purchases are necessary to win. (good for 25 entries, or 50 entries if a purchase is made from the featured author's available titles)
How to enter:
You can choose to enter as many different ways that you want, but please place all of your entries in ONE comment

Rules and disclaimers:
This contest for the book is open to US addresses only (sorry)

The contest will end on May 29 at 11:59 pm EST and winner will be posted after they have been selected


Winner(s) will be selected using Random.org

The winner(s) will have THREE days from the date they are posted to provide a mailing address. If you do not contact me within three days a replacement winner will be selected. NO EXCEPTIONS

The book(s) will be mailed directly from the publisher or author and no substitutions are allowed

Seductive Musings is not responsible for prizes that are not honored, distributed in a timely manner, lost, stolen, or damaged during transit

All giveaways are subject to change/cancellation without prior written notice
Good Luck!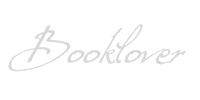 *I am an Amazon affiliate and receive a small (and I mean very small) referral fee for purchases made using a link on this blog. I don't use Amazon to earn money, I use it because the widgets are cool, easy to use, and serve my purposes to showcase books & such with minimal effort, but most importantly they have great prices and offer both new and used items. As a book addict I love that I can find just about anything I want in one place. If you are going to purchase a featured book anyway, and you know you won't pay more by using the links on this blog than you would by visiting Amazon on your own, I will be eternally grateful for supporting this blog by using the links, and don't forget that the referral fees from your purchases will sponsor the "Reader Rewards" giveaways :)