Wednesday, May 26
***This giveaway has ended, but you should still read the post...it's worth your time:) Thanks for joining the fun!***
Today, I have the delightful Emily Bryan as my guest. Her new historical romance
Stroke of Genius
was released yesterday and features a hero who is an artist (yet another reason for our Muse this week).
I first learned about Stroke of Genius almost a year or so ago while Emily was still writing it. She had a contest to help her name one of the minor characters and it sounded like so much fun that I decided to make up a name that I felt fit the character description and submit it. She had over a hundred entries and I enjoyed browsing through all of the names to see what others had come up with. I was excited to learn that the name I had submitted was chosen as a finalist, but sadly it wasn't the final choice. While I was somewhat disappointed, I completely agreed with the name she ended up choosing (or readers did through voting...I can't remember). I never really thought about how much went into naming a character, and involving readers and fans in choosing a name, even if it was a minor character, I felt was a stroke of genius in giving insight into all of the decisions and choices a writer must make when creating a story.
I feel like I've been waiting for this book forever...and it has been a long time because I became intrigued with the story while it was still unfinished. Happily, the wait is finally over :) Emily is here today to share her own artistic masterpiece,
Stroke of Genius
. I hope you will enjoy it!
Welcome to Seductive Musings Emily! I am so glad to have you as my guest today. For you, what makes a romance novel a great love story, and who are some of your favorite authors to read? Who's your new favorite find?
Thanks so much for having me! When I read a romance, I want to be swept away to another place and time. Unfortunately because I'm a writer, I usually read with an eye to studying the other author's craft. It does tend to suck a little of the joy out of it. But there are a few authors who make me forget I'm a writer too. I treasure them. Here are a few in no particular order: Eloisa James, Sherry Thomas, Victoria Alexander, Shana Abe and Madeline Hunter.
If you had an opportunity to provide only a two or three sentence "teaser" quote from your book, Stroke of Genius
, to grab the attention of potential readers and give them a glimpse and feeling of what the book is about what would it be?
Crispin Hawke is revered by the ton. His artistic creations are celebrated in every fashionable parlor, tales of his fiery bed skills whispered behind every fashionable fan. But when he turns an American heiress into the most sought-after Original, will he be able to resist falling for her himself?
Tell us about your hero,
Crispin Hawke
? What do you think will make readers, much like his heroine Grace, fall in love with him? And can you tell us a little bit about their story in Stroke of Genius?

Crispin is a self-made bastard. Oops, I mean man, but he's a bastard too. His innate talent lifted him from grinding poverty, and he's high on sex appeal, but low on charm unless it suits him. You never have to wonder what he's thinking because he'll tell you.

RT compared him to House, and like House, the thing that saves Crispin from being completely insufferable is his pain. Not just physical pain. There's a core of hurt inside him he carefully shields from the world. Pain only Grace's love can erase.
In the first chapter you reference the artist Pygmalion which automatically brings to mind (at least mine) My Fair Lady. How does this relate to Crispin and Grace?

While Crispin sculpts Grace's hands, he schools her on how to win over the ton. When she catches the eye of a marquess, he realizes he's done his job a little too well and has to scramble to win her back.
Your hero is an artist, and is hired to sculpt Grace's hands. When writing their story why did you choose the hands as her feature to highlight to the
ton
and to gain their acceptance? I also found it interesting that you mention both of them "favor" their left hands which is unusual for this time period. Does this hold any significance to the story?

Ask any artist and they'll tell you hands are difficult. Crispin displays his genius by capturing them brilliantly. (Plus with the emphasis on hands, I wanted to convey that he's good with his!) Crispin is also playing a trick on the ton by making them think Grace's hand's are exceptionally lovely when they really aren't her best feature.

I decided to make them both left handed to point out that they are both in some ways "fish out of water" and to give them a small point of commonality to start with.
I first learned about your book last year when you ran a contest asking readers to name a minor character. I absolutely loved this approach (I actually thought it was a "stroke of genius") to letting readers learn about your new book Stroke of Genius. It also gave some insight into how important it is for writers to choose the "right" name for their characters. Can you give us some insight into how you choose the hero and heroine's names?
Grace Makepeace is a Bostonian heiress and her Puritan roots are showing. But the name Grace is a bit of a misnomer because Grace is anything but graceful. Tall and gawky, she's awkward and uncomfortable with most social situations. But because she's called Grace, there is an implied character growth arc in the name, which gave me some ideas for plot as well.
Grace means "unmerited favor" and carries the connotation of redemption, which also gives me the idea that she's going to be redeeming someone—most likely my badboy hero.

Grace Makepeace is made up mostly of soft sounds, except for the GR at the beginning, which to me suggests that she has strength of which she's not yet aware.
Which brings us to my hero, Crispin Hawke. Crispin is an artistic genius (hence the title of the story!) His surname Hawke (which he chose for himself not having a real one!) hints at his keen observation skills and he's been using them on the ton of London while he practices his art. Cynical, but brilliant, he's just the man to help Grace beat the ton at their own games.
Crispin means "curly haired," so looks like my hero is going to have some natural curls. In the time of Byron, this was a good thing for a man. Crispin was also a 3rd century saint, so I play up my Crispin's non-saintly attributes.
Crispin Hawke is a strong name, bookended with the hard "K" sound. But the soft 'h' in the middle suggests a softer side hidden beneath his carefully placed armor.
Grace calls him 'Cris' almost immediately and it irritates the fool out of him.
What's your favorite scene or moment from Stroke of Genius, and why? Can you describe it (or provide a short excerpt) for us without giving too much away?
I'll share Crispin and Grace's first kiss with you. It's only one of my favorite moments in this story.
He stepped back, frowning down at her hands. "No, this won't do."


She pulled them back and folded them on her lap. "I know they aren't my best feature."


"That's not the point," he said. "There's nothing wrong with your hands, Grace, but a piece of art should speak. The only thing I can make them say is 'I'm capable.' Not exactly the kind of message you hope to send your future titled husband, I'll wager."


Capable. It's what one would say of a draft horse or a hunting dog or a punctilious accountant. Her belly plummeted downward, but she shot him a glare. She would not give him permission to insult her by keeping silent.


"Perhaps I should put my long-sleeved gown back on and find some gloves to cover my annoyingly capable—"


"Gloves!" He cupped her cheeks and planted a quick kiss on her mouth. "You're brilliant."


The kiss startled the breath out of her.


Their gazes met and she was sure her eyes must be wide with surprise. But Crispin must have seen something else in them, because he slowly leaned in again, covering her lips for a longer kiss. He slanted his mouth over hers, running the tip of his tongue along the seam of her lips.


Tasting her.


There was a loud roaring in her ears, an ocean pounding in her head. Her world spiraled down to the exquisite sureness of his mouth on hers, to the feather of his breath on her cheek, to the roughness of his chin against her smooth one. She couldn't move. If she did, the spell might break. All she could do was bunch the extra fabric of the palla in her lap between her tightly scrunched fingers.


Then he suddenly pulled away and turned his back on her as if nothing had happened. He made for the doorway in his canting stride, bellowing for Wyckham.


Good Lord! Grace gasped and brought her fingertips to her lips. They were still tingling. I just sat here. As if I was made of stone. Why didn't I do something?


She had done something, she realized with a sigh. She'd let Crispin Hawke kiss her silly.


And she hadn't wanted it to end.
You are known for you light hearted romances writing as Emily Bryan. How did you approach writing an artistic hero who is tortured, brooding and darker in personality and still keep the style and tone in your writing that your readers adore?

Crispin projects a witty persona to the world. He's urbane and glib. Grace begins to pull back those protective layers and finds the abandoned boy underneath.

It also helps to surround my hero and heroine with clever, funny secondary characters. Crispin's man Wyckham has an on again/off again affair with Grace's French maid that was great fun to write!

Congratulations are in order! You've been contracted to write 6 new novels under the pen name Mia Marlowe. That's amazing....and daunting all at the same time. Can you tell us about some of your upcoming releases, or the new projects you are working on?
Oh, my, yes! I'm thrilled about the recent developments in my career. First, I'll be writing my Touch of Seduction series about characters who possess a pyschometric gift for Kensington's Brava line. Look for TOUCH OF A THIEF in May 2011! Then I'll join Diane Whiteside and Maggie Robinson for an anthology called IMPROPER GENTLEMEN in July 2011.
I'll also be writing historical romance for Leisure books as Mia Marlowe, and am contracted for 3 more novels. My agent is still hammering out the release schedule so we don't have multiple releases in one month, so look for more announcements about my books at
http://www.miamarlowe.com
.

Six books and a novella by July 15, 2011 is an ambitious writing schedule, but I've got my work planned out and I'm almost ready to turn in the first manuscript!
If you could ask readers a question what would it be?
Is there a plot device that drives you crazy?
Finally, just for fun…if you could write the "fortune" in a fortune cookie what would it be?

"Do everything you want to do this summer."

That was actually the advice a doctor gave a friend of mine who was diagnosed with liver cancer. He lived another five years, but that summer, he laughed more. He played more. He spent more time with the ones he loved.

I figure it's really a good fortune everyone can latch onto.

Thanks for having me!
CAN AN ARTISTIC GENIUS . . .
Crispin Hawke, a brilliant sculptor, is revered by the ton. His works are celebrated in every fashionable parlor. And tales of his fiery bed skills whispered behind every fashionable fan.
TRANSFORM AN AWKWARD HEIRESS . . .
Grace Makepeace is determined to wed a titled lord, but her Bostonian bluntness leaves much to be desired among the well-heeled London crowd. So to gain their acceptance, she commissions the incomparable Crispin Hawke—and asks for love lessons on the side.
INTO THE MOST SOUGHT-AFTER ORIGINAL . . .
Crispin agrees to school Grace in flirting and the delights of the flesh. But when she catches the eye of a marquess, he realizes maybe he's done his job a little too well. And suddenly he knows Grace is the one masterpiece he cannot bear to be parted from.
WITHOUT FALLING FOR HER HIMSELF?
Happy belated release day Emily! Stroke of Genius came out yesterday, and I've already got my copy on reserve. This book sounds like such a great summer read. For some reason I like the lighter romances like this one in warmer weather, and the darker more emotional reads in the colder months. If you'd like to learn more about the books Emily Bryan writes you can find her at her website
www.emilybryan.com
, and at
www.miamarlowe.com
, as well as on her
blog
,
Facebook
,
Myspace
,
Twitter
, and a several other blogs that she contributes too. It's a wonder she gets any writing done! And if you'd like a little bit of hump day fun I suggest you take her
Stroke of Genius Quiz
(I was a Romantic Genius)
.
To celebrate her new book, Emily Bryan has generously offered to giveaway one signed copy of
Stroke of Genius
to a lucky commenter, and if that is not enough she is willing to ship it anywhere! Here's how you can enter to win...
Ways to earn entries

:
Mandatory:

Leave a meaningful comment and answer the question Emily posed to readers during the interview (good for 1 entry)

Mandatory: You MUST be a Google Friend Connect (GFC) follower in order to be eligible to win (unfortunately an email subscriber, or subscription in Google reader, and a follower are not the same thing so make sure you are signed up as a follower if you'd like to win this book)
Rules and disclaimers:
This contest for the book is open to US & international addresses (woo hoo!)

The contest will end on May 27th at 11:59 pm EST and winner will be posted after they have been selected


The winner(s) will have THREE days from the date they are posted to provide a mailing address. If you do not contact me within three days a replacement winner will be selected. NO EXCEPTIONS

The book(s) will be mailed directly from the publisher or author and no substitutions are allowed

Seductive Musings is not responsible for prizes that are not honored, distributed in a timely manner, lost, stolen, or damaged during transit

All giveaways are subject to change/cancellation without prior written notice
Good Luck!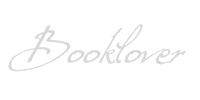 *I am an Amazon affiliate and receive a small (and I mean very small) referral fee for purchases made using a link on this blog. I don't use Amazon to earn money, I use it because the widgets are cool, easy to use, and serve my purposes to showcase books & such with minimal effort, but most importantly they have great prices and offer both new and used items. As a book addict I love that I can find just about anything I want in one place. If you are going to purchase a featured book anyway, and you know you won't pay more by using the links on this blog than you would by visiting Amazon on your own, I will be eternally grateful for supporting this blog by using the links, and don't forget that the referral fees from your purchases will sponsor the "Reader Rewards" giveaways :)