Tuesday, May 11
***This giveaway has ended, but you should still read the post...it's worth your time:) Thanks for joining the fun!***
Are you burnt out on vampires and/or paranormal romances in general? I know many of you are not (hence the new top baby names inspired by Twilight), but I have to admit that I can count on one hand the number of paranormal romances I've read in the past year....and of those I don't think any of them had a vampire hero. However, I think I've found a new series that could change all of that for me in Karin Harlow's L.O.S.T. series. ENEMY LOVER
is the first book in an exciting new series (Last Option Special Teams) that promises to bring readers "the dark edge of romance". What intrigued me the most was that it combines a paranormal aspect with a romantic suspense plot. I'm really looking forward to reading it. Karin Harlow is my guest today to talk about the differences between a love story and a romance. Read and enjoy!

Love Story vs Romance
Thank you, for the invitation to stop and chat. I love to hang out with fellow readers, because at our core, that's what we are, readers, who happen to share the common love of romance stories.
Which brings me to the topic of my blog today. Some very successful writers (whom I will not name) have balked at the mere thought that they write, gasp, romance. "No no! It's a love story, not a romance. There is a difference."
When I first heard this, I was immediately incensed. What's wrong with romance? Nothing of course. So when I got over my little hissy fit at such a perceived derogatory comment directed at the genre I love to read and happen to write, I had to admit, there is a difference. I also had to admit that maybe it wasn't a slam either. So here's my take on this controversy:
Love stories don't necessarily have a happy ending. Just read some of them. They'll break your heart. Romeo and Juliet comes immediately to mind. A beautiful, tragic love story that still makes me get all teary. Don't even get me started about Cold Mountain! Are they romances? Nope. Why not? It's the HEA factor. That happily ever after we romance writers and readers live for. Romance is a guarantee that at the end of the story, you the reader, will be satisfied, not crying your eyes out and reaching for that second and third box of tissues. It also won't piss you off. I cannot tell you how many love stories I have read only to experience extreme anger by "The End". I have emotionally invested in this couple and one either dies or they break up for some reason. I want to shout at them, "Don't you know that love conquers all! Get. With. The. Program!"
But they don't listen to me, so I get angry, slap the book closed, put it down and swear I will never be tricked again!
Look, I'm a sucker for a tearjerker. Marley and Me comes to mind. Cried like a baby, but it was a good cry. Hell, I'm getting all emotional just picturing that sweet lab face as he curled up and died.
But when it comes to love stories and romance, I want to be smiling, or sighing as I turn the last page and bring the book to my heart, feeling as if I have shared something special with the characters. I do not want to be angry, and I certainly do not want to be in the pit of despair. It's why I love to write romance. I can send my characters to hell and back, then do it again, but know they will end up together—forever. Their love, their link, their bond, their souls are forever connected by the time I get through with them and there is nothing, nothing that will tear them apart.
It's exactly what I did to Jax and Marcus in ENEMY LOVER. As their storyteller, I had my doubts, I truly was not sure as I wrote their tempestuous story how they could possibly end up together. I mean Jax is a mortal on top of her game, who is very happy to stay that way, and who happens to be clearly focused on her mission: Eliminate assassin, Marcus Cross, and his maker. Marcus is a powerful vampire who owns it, his goal is to eliminate Jax Cassidy before she destroys him and all he has worked for.
It's a page turner to be sure, and they kick and scream all of the way to "The End", but it's a really triumphant "The End".
Sigh. It's all about the love and happily ever after for me. How is it for you?
When you have no alternative, then you call in L.O.S.T. Because with the Last Option Special Team, it's do or die. . . .
It's Jax Cassidy's first mission for L.O.S.T.—one that will give the former cop who went rogue a chance to prove herself. Her assignment: gain the trust of assassin Marcus Cross . . . eliminate him . . . then take down Marcus's mentor, Joseph Lazarus, a man with a bold eye on the White House. But the woman who's known by her team for being a femme fatale succumbs to passion, only to discover Cross's deadly secret. He's a vampire, and Joseph Lazarus is his creator.
Left for dead by his platoon in the violent hills of Afghanistan, Special Ops sniper Marcus Cross was given a second chance at life. His newly heightened skills make him the perfect killing machine, and as Lazarus's right-hand man, he's quickly rising to the top of his dark empire, purging enemies with speed and precision. Only when dangerous beauty Jax Cassidy is sent to bring him in does he begin to question Lazarus's motives and his own actions. But when Jax's life is threatened by the one thing that can destroy them both, Marcus must make a bitter choice—her death or his.
Many, many thanks to Karin Harlow, her assistant Bonnie, and the publicist at Pocket books for introducing me to what promises to be an amazing new paranormal romance series. Congratulations!!!!
To celebrate the release of ENEMY LOVER Karin is giving away a very cool, black and red L.O.S.T. bistro mug, AND her publisher Pocket books has offered to giveaway two copies of ENEMY LOVER
. Woo hoo! Here's how you can enter to win one, or both of these prizes:
Ways to earn entries

:
Mandatory: Leave a meaningful comment AND answer a question based on the excerpt. Read the excerpt, then enter to win here. Please don't place your answer in your comment otherwise your entry will be invalid. (good for 1 entry)
Mandatory: You MUST be a Google Friend Connect (GFC) follower in order to be eligible to win (unfortunately an email subscriber, or subscription in Google reader, and a follower are not the same thing so make sure you are signed up as a follower if you'd like to win this book)

Blog about this author's giveaway on your blog and leave a link with your comment (good for 15 entries)

If you don't have a blog, don't worry you can earn extra entries by telling your friends. If they leave a comment on this post and mention that you sent them you can each earn extra entries (good for 5 entries for the referrer and the commenter for each friend)

Purchase any item from the Seductive Musings Amazon store by using this link, or the Amazon widget contained within this post and email a copy of your purchase receipt to me no later than the deadline to enter (email available in sidebar). Sorry purchases made prior to this date do not apply, and link contained in this post must be used. No faxes or snail mail copies are allowed. No purchases are necessary to win. (good for 25 entries, or 50 entries if a purchase is made from the featured author's available titles)
How to enter:
You can choose to enter as many different ways that you want, but please place all of your entries in ONE comment

Rules and disclaimers:
This contest for the book is open to US addresses only, however the contest for the L.O.S.T. mug is open to US and International addresses

The contest will end on May 15 at 11:59 pm EST and winner will be posted after they have been selected


Winners will be selected using Random.org

The winners will have THREE days from the date they are posted to provide a mailing address. If you do not contact me within three days a replacement winner will be selected. NO EXCEPTIONS

The book(s) will be mailed directly from the publisher or author and no substitutions are allowed

Seductive Musings is not responsible for prizes that are not honored, distributed in a timely manner, lost, stolen, or damaged during transit

All giveaways are subject to change/cancellation without prior written notice
Good Luck!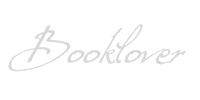 *I am an Amazon affiliate and receive a small (and I mean very small) referral fee for purchases made using a link on this blog. I don't use Amazon to earn money, I use it because the widgets are cool, easy to use, and serve my purposes to showcase books & such with minimal effort, but most importantly they have great prices and offer both new and used items. As a book addict I love that I can find just about anything I want in one place. If you are going to purchase a featured book anyway, and you know you won't pay more by using the links on this blog than you would by visiting Amazon on your own, I will be eternally grateful for supporting this blog by using the links, and don't forget that the referral fees from your purchases will sponsor the "Reader Rewards" giveaways :)