Thursday, May 13
***This giveaway has ended, but you should still read the post...it's worth your time:) Thanks for joining the fun!***
I like historical romances. I think I always will. It's the genre that I found romance novels with, so it holds a special place in my booklover heart. There are a lot of historical romances that I would like to read, but I've also come to love other types of romances so I don't read as many historicals as I used to. Too many books too little time. It's a problem I will gladly accept.
Occasionally I will read, or hear about a historical romance that makes me sit up and take notice....that makes me want to forget about everything else. One that I will make sure finds it's way to the top of my TBR...no matter what!
MISTRESS BY MISTAKE
by Maggie Robinson was just one of those books. Make no mistake, this looks like a fabulous read. Maggie is my guest today at Seductive Musings for a chat about her debut novel that I am dying to read. I hope you will join us and enjoy!
Welcome to Seductive Musings Maggie! I am so pleased to have you as my guest today because I am so excited about your new historical romance Mistress by Mistake . For you, what makes a romance novel a great love story, and who are some of your favorite authors to read? Who's your new "favorite find"?
I want to laugh
and
cry when I read, so books that make me do both win my heart. I'm also partial to characters who have had to overcome adversity. I have way too many favorite authors to list, but
Loretta Chase
is kind of my idol. I enjoyed Rose Lerner's debut
In for a Penny
recently.
Mistress by Mistake is your first published novel and has been receiving rave reviews. Congratulations! What's been the most surprising and conversely daunting aspect of being a newly published author?

Thanks! I'm sure someone will un-rave soon though, LOL. Reviews are probably the most daunting. Even though I'm old enough to know I can't please everybody, the little girl in me is anxious for a pat on the head. As for the most wonderfully surprising, my release week came during a serious health issue for my husband. I can't tell you how touched I was by my critique partners and writing friends who ran my Twitter contest for me and pimped the book everywhere as I sat in the hospital with entirely other things on my mind. But I guess I'm really not surprised--the romance community writes about love and lives it too.
If you had to describe Mistress by Mistake and grab the attention of a potential reader in a two or three sentence teaser quote from the book what would you choose?
When a straight-laced spinster meets a straight-up rake, somehow she becomes his mistress by mistake.
Tell us about your hero, Sir Michael Bayard. What do you think will make readers, much like his heroine Charlotte, fall in love with him? And can you tell us a little bit about their story in Mistress by Mistake?
Bay has been spectacularly unlucky in love in the past, but still has a wicked sense of humor. He is, of course, impossibly hot and handsome. He collects art, and being with Charlie makes him want not just to look at paintings but create them again with her as his favorite subject. When Bay finds the wrong woman in his bed, she turns out to be just right.
Charlotte seems like an unlikely, and unwilling heroine for Michael. How did being "ruined" as a young woman affect her and her view of love?
Charlie tells herself she's happy in her country cottage with her feral cats, but she's tamped down desire. She was jilted by her fiance when her family became too scandalous for him, and has tried to be too good for too long. Bay fixes that. :)
Charlotte's first encounter with Michael takes place in a cherub laden bedroom in a townhouse on Jane Street, also know as "Courtesan Court", where she finds herself in bed with her sister's naked benefactor. As we all know first impressions are very important. Can you tell us how this initial meeting sets the tone of their relationship?
First, I have to say that Charlie's sister Deb is an acclaimed courtesan, and Bay thinks he is finally bedding her for the first time after dealing with a family emergency. Charlie just thinks she's having a delicious dream after a ten-year drought. When they wake up, Charlie is horrified and Bay thinks both sisters were out to trick him. But their chemistry conquers his doubts and her hesitation. They fall in lust first, then love.
What's your favorite scene or moment from Mistress by Mistake, and why? Can you describe it (or provide a short excerpt) for us without giving too much away?

I picked their negotiation scene since Charlie is trying to keep Bay at a distance, when it's obvious to him that's not what she really wants. She's pretty conflicted, but Bay is irresistible. Charlie fights against her warmer nature by being a proper, lace-cap wearing spinster who tries to set boundaries. Bay teases her out of her cap and erases every line she draws.
"I've brought us some champagne. Mrs. Kelly will bring dinner up later."



"To the bedroom?" Charlie sounded shocked.




"It will save us time. All those stair steps. Down, and then up again. This way we can get right back into bed when we're done. We might even bring a crumb or two along."




Charlotte screwed up her face. Her words yesterday indicated she was not amenable to lovemaking that incorporated food. He'd soon convert her to his way of thinking. The thought of licking honey from her---




"It's my turn to set some ground rules," she said, her voice brittle.




Bay set the bottle down. No point in popping the cork if she was in a mood. He could scarcely believe that this was the same woman whose every velvet inch had given him such recent satisfaction.




"I have agreed to your suggestions thus far, repugnant as they are. I also agree to wait here until Deborah returns, or until we hear from her so I can tell her you have kidnapped me."




"I believe the term 'kidnap' is incorrect. That usually involves abduction from one's home and the use of force. I found you in my bed, in my home, Charlie. Perhaps I should add trespassing to your other infractions. I have not used force. If anything, you have forced me. To hold me down like that while you had your wicked way---why, I couldn't escape without doing myself some bodily harm." He watched the beginnings of her rosy bloom. He counted the seconds until she was full vermillion.




"Nevertheless. I am here against my will. I'll honor my sister's covenant with you as she seems to have taken your property---accidentally, I'm sure---and I don't wish to go to jail in her place. But you cannot visit me whenever it strikes your fancy. We must work some sort of schedule for---for sexual activities. Every sixth Sunday of the month, say. That way I can mentally prepare myself." She shuddered as if his touch was an anathema to her, which he knew it was most assuredly not from her cries of "Oh, God yes!" earlier. "And I don't want to take meals with you. I don't want to take meals on you. If we are ever in the position to be dining together, we shall be sitting downstairs in the dining room, I at one end of the table and you at the other."




Bay stifled his grin, which would only inflame her further. She was adorable in her umbrage. He could play along for a bit. "Every sixth Sunday? Are you certain you can wait that long?" He tapped a finger on his chin. "And surely there can be no more than five Sundays in any given month. It's meant to be a day of rest, too. Our activities this afternoon were not precisely restful, Charlie. I declare you wore me right out."




"Every Saturday then."




"Every night of the week. Including Sunday. And possibly some afternoons when I'm not otherwise engaged."




She turned white for a change. "Monday, Wednesday and Friday. Evenings only."




"Every week night. I'll give you weekends off if you behave yourself." He'd have to eat red meat and swill beef tea all Saturday and Sunday to restore his prowess for Monday. Charlotte Fallon was a tigress.
What's next for you, what are some of your upcoming releases, or new projects you are working on?
As Maggie Robinson, I've got a four book, two novella deal with Brava. Look for the novella
Not Quite a Courtesan
in
Lords of Passion
(with Virginia Henley and Kate Pearce) out November 30
.
The second Courtesan Court book,
Mistress by Midnight
releases on December 28. Next month I'll be back here again as Margaret Rowe with a darker, erotic historical,
Tempting Eden
from Berkley Heat. I have to keep pinching myself that I'm a double-debut author, only slightly schizophrenic.
If you could ask readers a question what would it be?
Charlie makes lace, not only for income but to keep worry away. What do
you
do to relax?
Finally, just for fun…if you could write the "fortune" in a fortune cookie what would it be?
I actually collect fortunes
.
I kind of like "Ignorance on fire is better than knowledge on ice." It's a pretty accurate description of my writing process. :)
Scandal Is Only The Beginning…
Charlotte Fallon let her guarded virtue fall once—and she's paid dearly for it ever since. She swore she'd never succumb to men's desires again. But even a village spinster's life miles from temptation can't save her from a sister with no shame whatsoever. Or a heart that longs for more, whatever the cost…
Sir Michael Bayard found more than he expected in his bed when he finally joined his new mistress. He'd fantasized about her dewy skin and luscious curves, assured her understanding that what passed between them was mere dalliance. But he didn't expect the innocence and heat of her response in his arms. Nor her surprisingly sharp tongue once she was out of them…
A few days of abandon cannot undo the hard-learned lessons of a lifetime. Nor can an honest passion burn away the restraints of society's judgments. Unless, of course, one believes in nonsense like true love…
Congratulations and many thanks to Maggie Robinson for being my guest today! She's had a lot going on both in her personal and professional life, yet she made time for the interview in her overwhelming schedule. Maggie has the most beautiful and lush looking website, www.maggierobinson.net, where you can also find her blog, as well as a link to her alter ego Margaret Rowe (who will be my guest in June). She's also on Facebook, Twitter, and Myspace.
I've been anxious to read MISTRESS BY MISTAKE from the moment I first read about it months ago (as I've stated many times). I am so excited that it's finally here! When I got it in my booklover hands earlier this week I wanted so badly to drop everything else to start reading it....alas I have other obligations to fulfill first *pouting*. But here's what made me feel better....MISTRESS BY MISTAKE is the first book in a series titled The Courtesan Court! The next book in the series, Mistress By Midnight
is due out at the end of the year.
To celebrate the release of her debut novel Maggie has generously offered to giveaway a signed copy of
MISTRESS BY MISTAKE
. Here's how you can enter to win...
Ways to earn entries

:
Mandatory:

Leave a meaningful comment AND answer the question Maggie posed to readers during the interview (good for 1 entry)

Mandatory: You MUST be a Google Friend Connect (GFC) follower in order to be eligible to win (unfortunately an email subscriber, or subscription in Google reader, and a follower are not the same thing so make sure you are signed up as a follower if you'd like to win this book)

Blog about this author's giveaway on your blog and leave a link with your comment (good for 15 entries)

If you don't have a blog, don't worry you can earn extra entries by telling your friends. If they leave a comment on this post and mention that you sent them you can each earn extra entries (good for 5 entries for the referrer and the commenter for each friend)

Purchase any item from the Seductive Musings Amazon store by using this link, or the Amazon widget contained within this post and email a copy of your purchase receipt to me no later than the deadline to enter (email available in sidebar). Sorry purchases made prior to this date do not apply, and link contained in this post must be used. No faxes or snail mail copies are allowed. No purchases are necessary to win. (good for 25 entries, or 50 entries if a purchase is made from the featured author's available titles)
How to enter:
You can choose to enter as many different ways that you want, but please place all of your entries in ONE comment

Rules and disclaimers:
This contest for the book is open to US addresses and International addresses

The contest will end on May 16 at 11:59 pm EST and winner will be posted after they have been selected


Winner(s) will be selected using Random.org

The winner(s) will have THREE days from the date they are posted to provide a mailing address. If you do not contact me within three days a replacement winner will be selected. NO EXCEPTIONS

The book(s) will be mailed directly from the publisher or author and no substitutions are allowed

Seductive Musings is not responsible for prizes that are not honored, distributed in a timely manner, lost, stolen, or damaged during transit

All giveaways are subject to change/cancellation without prior written notice
Good Luck!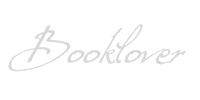 *I am an Amazon affiliate and receive a small (and I mean very small) referral fee for purchases made using a link on this blog. I don't use Amazon to earn money, I use it because the widgets are cool, easy to use, and serve my purposes to showcase books & such with minimal effort, but most importantly they have great prices and offer both new and used items. As a book addict I love that I can find just about anything I want in one place. If you are going to purchase a featured book anyway, and you know you won't pay more by using the links on this blog than you would by visiting Amazon on your own, I will be eternally grateful for supporting this blog by using the links, and don't forget that the referral fees from your purchases will sponsor the "Reader Rewards" giveaways :)