Tuesday, May 18
***This giveaway has ended, but you should still read the post...it's worth your time:) Thanks for joining the fun!***
Have I ever mentioned that Indiana Jones was one of the reasons I considered becoming an archeology major in college? Hey, I'm allowed! Harrison Ford was hot. I entertained this idea until I had the opportunity to work on a dig for a day. Yep, that fantasy lasted exactly one measly day (quite possibly not even that long). I have patience, but archeologists have like crazy patience (and nobody even came close to Indiana Jones hotness). It wasn't for me, but I can still dream :)
Monica Burns' heroine in the new
Order of the Sicari
series is an archeologist and learning about the book
Assassin's Honor
brought back all the reasons why I was so intrigued with discovering history through symbols and objects. Monica is here today to talk about her book (that has a cover to rival Indiana Jones), and the symbolism surrounding the mystery of the Sicari. Read and enjoy!
I was delighted to visit Seductive Musings again and talk about my upcoming release,
Assassin's Honor
. So thanks for having me. Assassin's Honor is my first full-blown paranormal. I've written a ghost story before (
Dangerous
), but nothing where I needed to build a world readers were unfamiliar with. I have to admit that writing my Order of the Sicari series was a lot of fun for me. One of things commented on was the extensive use of symbols in the book.
My particular type of writing style doesn't always lend itself to complete revelations until someone else points out something in my work. Things just have a way of working themselves into the plot or characterizations without my realizing it. As a seat of the pants writer, it always amazes me when I get three-quarters the way through the book, and something happens in the plot that relates back to something in one of first few chapters. My subconscious obviously knows where it's going; I just wish it would clue me in on occasion. LOL
So it wasn't until it was pointed out to me that I realized how many symbols I have in Assassin's Honor. And not necessarily just actual emblems, but other things as well. When I first came up with the idea for my Order of the Sicari series, I knew I wanted to incorporate history into the overall arc of the series. I wanted to create this big, bold world that was rooted in realism and was something readers could relate too, while experiencing the paranormal aspect. For example, my assassins are exactly that. They kill people. Bad people. Back in the beginning of their history they killed for a living, but they did it honorably. They still do. They take out drug lords, sexual predators, and others who slide through the cracks of the justice system on technicalities. The Sicari protect the innocent. And for the reader, they represent our own helplessness in the face of criminals escaping the justice they deserve. In the books, my Sicari give the reader the satisfaction that if you're truly evil, you're going to get your just deserts.
Another aspect of the series is the use of ancient icons that have been handed down to my heroines and heroes through the centuries. One of those is the Sicari symbol itself that is how Sicari recognized each other in their very early history when they were being hunted by the Praetorians, much in the same way that the early Christians recognized a safe place by the sign of the fish. The Sicari symbol is a Roman sword interlocked with an Indian chakram. The icon represents the power of Rome and the wisdom of the Oriental East, which illustrates that force is a last ditch option for the Sicari, unless of course we're talking about the Praetorians. With these villains, all bets are off.
Another symbol that keeps showing up is the Tyet of Isis. This is an artifact the Sicari are desperately trying to find before the Praetorians do. No one knows what it the artifact is, but the Sicari know the Praetorians want it, which means the Sicari need to find it before their enemy does. In reality, the Tyet of Isis is actually a type of knot that represents the goddess Isis, which was an Egyptian goddess who had a strong following in ancient Rome, and characters in Assassin's Heart are followers of this deity.
Then there's the particularly nasty icon of a C balanced on top of an inverted V that's carved into the cheeks of several victims the heroine knows. No one knows what the symbol means, but like the Sicari, readers will discover the meaning of the symbol in Assassin's Heart.
Other symbols are less obvious and create a subtle underlying aspect of the overall series by creating the Sicari culture. Some of these include the blood bond, the Rogalis, the Curavi and the Dux Provocare. All of these are traditions within the Sicari culture that create order out of chaos. Following specific laws and customs have helped the Sicari survive over the centuries, and the consequences for disobeying those laws can be quite harsh. This aspect of the Sicari harkens back to their roots in the Praetorian Guard that protected the Caesars before they split into two factions (the Sicari and their enemy, the Praetorians). Laws and punishments in ancient Rome were severe, and in the military especially.
One my personal favorites when it comes to symbols is the Praetorians and the Church. Religion has always spear-headed persecutions of those who didn't follow the faith. For the Praetorians, the Church became not only a refuge, but a place where they could control their own existence without being discovered. The Praetorians have telepathic powers, and I think it's pretty smart of them to hide inside an organization that's responsible for denouncing and persecuting people deemed witches or practitioners of black magic. It's the perfect cover when you think about it.
I'm sure if I thought about it long and hard, I'd find other symbols in the series, but I've rambled on long enough. So tell me what sort of symbols you can think of that you've found in other books you've read.
Note: the image used in this post for the Sicari symbol is one that Monica created after dreaming of it back in 2005, though it does bear very similar features to JR Wards "Black Dagger Brotherhood" series symbol, it was created before the first book in JR Ward's series was published. I guess great minds think alike :)
Archeologist Emma Zale sees the past when she touches ancient relics. It's how she uncovered evidence of an ancient order of assassins—the Sicari. When a sinfully dark stranger shows up on her Chicago doorstep demanding an ancient artifact she doesn't have, he drags her into a world where telekinesis and empaths are the norm. Now someone wants her dead, and her only hope of survival is an assassin who's every bit as dangerous to her body as he is to her heart.
Ares DeLuca comes from an ancient Roman bloodline of telekinetic assassins. A Sicari, he's honor bound to kill only in the name of justice. But when the woman he loved was murdered, Ares broke the Sicari code and used his sword for revenge. Love cost him dearly once before, and he's not willing to pay the price again. At least not until hot, sweet, delectable Emma walked into his life. Not only does she hold the key to a valuable Sicari relic, she might just hold the key to his heart.
Thank you Monica for being my guest today! Despite having lost a good friend just a few weeks ago Monica didn't want to postpone her guest appearance, and was kind enough to share her insight into the importance of symbols for her new paranormal romance series. Assassin's Honor
releases on June 1st, and the next book in the series Assassin's Heart
is scheduled to release this fall. Congratulations Monica! I'm sure the Order of the Sicari series is a going to be a big hit (the fabulous covers won't hurt either).
You can find out more about Monica Burns and her books on her website
www.monicaburns.com
, her blog
, on
Twitter
, and on
Facebook
. To celebrate the release of Assassin's Honor Monica is giving away a signed copy to one very lucky commenter. Here's how you can enter to win...
Ways to earn entries

:
Mandatory:

Leave a meaningful comment AND answer the question Monica posed to readers (good for 1 entry)

Mandatory: You MUST be a Google Friend Connect (GFC) follower in order to be eligible to win (unfortunately an email subscriber, or subscription in Google reader, and a follower are not the same thing so make sure you are signed up as a follower if you'd like to win this book)

Blog about this author's giveaway on your blog and leave a link with your comment (good for 15 entries)

If you don't have a blog, don't worry you can earn extra entries by telling your friends. If they leave a comment on this post and mention that you sent them you can each earn extra entries (good for 5 entries for the referrer and the commenter for each friend)

Purchase any item from the Seductive Musings Amazon store by using this link, or the Amazon widget contained within this post and email a copy of your purchase receipt to me no later than the deadline to enter (email available in sidebar). Sorry purchases made prior to this date do not apply, and link contained in this post must be used. No faxes or snail mail copies are allowed. No purchases are necessary to win. (good for 25 entries, or 50 entries if a purchase is made from the featured author's available titles)
How to enter:
You can choose to enter as many different ways that you want, but please place all of your entries in ONE comment

Rules and disclaimers:
This contest for the book is open to US addresses and International addresses with the following caveat...

shipping/handling fees for shipment of book outside the US is responsibility of winner. International winners may pay the required postage via PayPal to Monica (email address will be provided in the event the winner is outside the US)
To ensure as many readers as possible have a chance to win a copy of the book, Monica awards only one book per reader, per household.
The contest will end on May 20 at 11:59 pm EST and winner will be posted after they have been selected


Winner(s) will be selected using Random.org

The winner(s) will have THREE days from the date they are posted to provide a mailing address. If you do not contact me within three days a replacement winner will be selected. NO EXCEPTIONS

The book(s) will be mailed directly from the publisher or author and no substitutions are allowed

Seductive Musings is not responsible for prizes that are not honored, distributed in a timely manner, lost, stolen, or damaged during transit

All giveaways are subject to change/cancellation without prior written notice
Good Luck!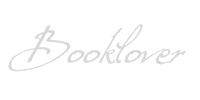 *I am an Amazon affiliate and receive a small (and I mean very small) referral fee for purchases made using a link on this blog. I don't use Amazon to earn money, I use it because the widgets are cool, easy to use, and serve my purposes to showcase books & such with minimal effort, but most importantly they have great prices and offer both new and used items. As a book addict I love that I can find just about anything I want in one place. If you are going to purchase a featured book anyway, and you know you won't pay more by using the links on this blog than you would by visiting Amazon on your own, I will be eternally grateful for supporting this blog by using the links, and don't forget that the referral fees from your purchases will sponsor the "Reader Rewards" giveaways :)