Thursday, May 27
***This giveaway has ended, but you should still read the post...it's worth your time:) Thanks for joining the fun!***
Few debut romance authors received as much buzz last summer as Tessa Dare did with the back to back releases of GODDESS OF THE HUNT, SURRENDER OF A SIREN, and A LADY OF PERSUASION. They made quite an impact not only on me, but on the rest of the romance community. This summer she has a brand new historical romance series,
The Stud Club Trilogy
, that is being released similarly in May, June and July...starting with
ONE DANCE WITH A DUKE
. Give me a great summer romance and I am in booklover bliss. Give me a trilogy that I don't have to wait an eternity for and I'm in booklover....is there something beyond bliss?
I was already eagerly anticipating this new series and then I happened upon the book video. I love a good book video! I do. I know a lot of you can take or leave them, but when they are done well nothing makes me remember an upcoming release more. Usually there is a stark contrast between the ones that have been professionally made and ones that the author or a fan created themselves, but Tessa Dare's homemade book video is a masterpiece because of it's creativity, it's wit, it's humor and it's ability to intrigue you to want learn more about the books. In the end that's exactly what a book video should do...make you want to learn more about the story and buy the book.
Tessa Dare is my guest today talking about her now infamous book video (and if you haven't seen it you'll get a chance to watch it later), so I hope you'll read, watch, listen and enjoy!
The best promo money I never spent: how I made my own book video.
I had three books release in 2009. I never managed to make a book video for any of them. Oh, I thought about it. I had all sorts of ideas, most of which were either a) ambitious to the point that I'd need CGI effects to pull them off or b) straight-up meh. In the end, nothing ever came of it, except I'd listened to a bunch of stock music and picked out some favorites.
A full year later, one of those pieces was still bouncing around my memory—a dramatic piano piece in A minor that really seemed to tell a story. And I had this new trilogy to promote, with a quirky premise—the Stud Club. I started thinking, maybe it's time to make a video at long last.
I honestly can't remember exactly when the idea to use my kids' toys came in. I was thinking about the concept of the Stud Club. The heroes of the trilogy all share ownership of a prize stallion, and the membership tokens can only be won in games of chance, like cards or dice. I thought to myself, "We have cards and dice around here, don't we? Tons of them in the kids' room." And then I thought, "Well, and we also have some horsies. Some verry pretty ponies."
It all just snowballed from there.
After jotting down a loose sequence and thinking through the props I wanted to use, I made the video using my iPhone and the iMovie software on my Macbook. It was my first time using any movie-making program, which I suppose is a testament to the usability of Mac software and the efficacy of their online tutorials! All the visuals (aside from the video intro) were still photos I took of the toys, and the movie software allowed me to add pan and zoom effects, and drop in text. I finally bought that piece of stock music I liked so well, to use as a soundtrack. (This was my major expense, about $35.) That music, I think, is a big part of why the video works. It's a serious, dramatic soundtrack juxtaposed with silly visuals—the contrast is part of what makes the video funny, and I wanted the video to be funny. I like to keep a healthy sense of humor about the romance genre, and life in general.
People have told me they like the video because it's different and makes them laugh. They also seem to enjoy looking for toys they recognize from their own childhood or their children's playthings. I like the video because it's very "me." I made it, using things in my house, with the help of my children, to tell the story of my books, and as a result, I like to think my voice comes through loud and clear. If you enjoy that video, there's a solid chance you'll enjoy my books. To me, that's why it's a successful book video, and the best promo dollars I barely spent.
Oh, and because several people have asked me—no, my kids' bedroom is usually not that clean.
True temptation begins at midnight…
A handsome and reclusive horse breeder, Spencer Dumarque, the fourth Duke of Morland, is a member of the exclusive Stud Club, an organization so select it has only ten members — yet membership is attainable to anyone with luck. And Spencer has plenty of it, along with an obsession with a prize horse, a dark secret, and, now, a reputation as the dashing "Duke of Midnight." Each evening he selects one lady for a breathtaking midnight waltz. But none of the women catch his interest, and nobody ever bests the duke — until Lady Amelia d'Orsay tries her luck.

In a moment of desperation, the unconventional beauty claims the duke's dance and unwittingly steals his heart. When Amelia demands that Spencer forgive her scapegrace brother's debts, she never imagines that her game of wits and words will lead to breathless passion and a steamy proposal. Still, Spencer is a man of mystery, perhaps connected to the shocking murder of the Stud Club's founder. Will Amelia lose her heart in this reckless wager or win everlasting love?
Once Dance with a Duke by Tessa Dare (excerpt)
Congratulations Tessa on what promises to be a most excellent new series! If you'd like to learn more about Tessa Dare and the books she writes you can find her at
www.tessadare.com
, and her
blog
(aka the "diary"),
Facebook
,
Myspace
, and
Twitter
.
To celebrate the first book in her
Stud Club series
, Tessa is giving away a signed copy of ONE DANCE WITH A DUKE, and if you are interested you can also
request a set of Stud Club bookmarks
. Here's how you can enter to win the book..
Ways to earn entries

:
Mandatory: Leave a meaningful comment AND tell me....do book videos make or break a buying decision? If the video is poorly done do you scratch the book off your wish list, or vice versa if the book is normally not one you would be interested in, but you loved the book video did you then give it a try...did it live up to your expectations? Or do you not even watch them? (good for 1 entry)
Mandatory: You MUST be a Google Friend Connect (GFC) follower in order to be eligible to win (unfortunately an email subscriber, or subscription in Google reader, and a follower are not the same thing so make sure you are signed up as a follower if you'd like to win this book)

If you have a blog, or even if you don't, you can earn extra entries by telling your friends. If they successfully enter to win and mention that you sent them you can each earn extra entries. You can blog about it with a link to this post, post it on Facebook, Twitter, email...or even word of mouth (good for 5 entries for the referrer and the commenter for each friend) . Please note that to earn the points they must mention your GFC name so that I can match you.

Purchase any item from the Seductive Musings Amazon store by using this link, or the Amazon widget contained within this post and email a copy of your purchase receipt to me no later than the deadline to enter (email available in sidebar). Sorry purchases made prior to this date do not apply, and link contained in this post must be used. No faxes or snail mail copies are allowed. No purchases are necessary to win. (good for 25 entries, or 50 entries if a purchase is made from the featured author's available titles)
How to enter:
You can choose to enter as many different ways that you want, but please place all of your entries in ONE comment

Rules and disclaimers:
This contest for the book is open to US & International addresses

The contest will end on May 29 at 11:59 pm EST and winner will be posted after they have been selected


Winner(s) will be selected using Random.org

The winner(s) will have THREE days from the date they are posted to provide a mailing address. If you do not contact me within three days a replacement winner will be selected. NO EXCEPTIONS

The book(s) will be mailed directly from the publisher or author and no substitutions are allowed

Seductive Musings is not responsible for prizes that are not honored, distributed in a timely manner, lost, stolen, or damaged during transit

All giveaways are subject to change/cancellation without prior written notice
Good Luck!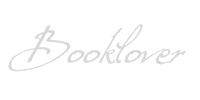 *I am an Amazon affiliate and receive a small (and I mean very small) referral fee for purchases made using a link on this blog. I don't use Amazon to earn money, I use it because the widgets are cool, easy to use, and serve my purposes to showcase books & such with minimal effort, but most importantly they have great prices and offer both new and used items. As a book addict I love that I can find just about anything I want in one place. If you are going to purchase a featured book anyway, and you know you won't pay more by using the links on this blog than you would by visiting Amazon on your own, I will be eternally grateful for supporting this blog by using the links, and don't forget that the referral fees from your purchases will sponsor the "Reader Rewards" giveaways :)