Monday, May 3
Sorry, but the image containing the Monday's Muse has been removed from this blog so as not to violate any copyright issues. Thanks for your understanding!
A few weeks ago our Muse was oh so tempting in a pair of blue jeans...do you remember him? I do!!!!! One of the commentors, Christine, said this, "My favorite clothing on a man is Jeans only, unbuttoned, bare feet, So sexy!" I found her comment to be very inspiring and consequently went on a Muse hunt to find just the right picture, but then forgot about him :( How could that possibly happen you say? I honestly don't know...first it was Earth Day, then my Muse dedicated to Charlotte Featherstone's Lord Wallingford.
I was reading Home for the Holidays by Sarah Mayberry on Sunday and she described the hero wearing a pair of worn blue jeans that fit oh so well....which brought to mind some of the great Muses I found wearing jeans and decided that there was no time like the present. So this week's muse is just for you Christine unbuttoned jeans and all...sorry no bare feet, but since he's not wearing a shirt I think that makes up for it in a big way, don't you?
Last week I saw Tessa Dare's video for her new Stud Club Trilogy. If you haven't seen it, just take a gander in the Tempting Trailer section of the left sidebar. It made me smile in a big way. I think most of you can relate and will get a real kick out of it, so I couldn't resist posting it to the blog. I think I'll take a look at it whenever I need some "feel good".
I updated "New Temptations in Print" in the sidebar on Sunday and couldn't believe all of the great books coming out this month, and let me tell you there are some definite temptations in there! The
Sinful
feature has been rescheduled for this Friday 5/7, but Charlotte is on a tight writing deadline so it may have to be moved to next week depending on how inspiring her Muse is :) I'll keep you posted. In the meantime I'll be posting a few reviews and updating some of the sections of the blog that are still under construction during the rest of the week.
Have a good one!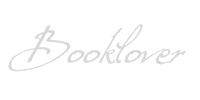 *I am an Amazon affiliate and receive a small (and I mean very small) referral fee for purchases made using a link on this blog. I don't use Amazon to earn money, I use it because the widgets are cool, easy to use, and serve my purposes to showcase books & such with minimal effort, but most importantly they have great prices and offer both new and used items. As a book addict I love that I can find just about anything I want in one place. If you are going to purchase a featured book anyway, and you know you won't pay more by using the links on this blog than you would by visiting Amazon on your own, I will be eternally grateful for supporting this blog by using the links, and don't forget that the referral fees from your purchases will sponsor the "Reader Rewards" giveaways :)