Monday, May 10
Sorry, but the image containing the Monday's Muse has been removed from this blog so as not to violate any copyright issues. Thanks for your understanding!
I hope you all had a fantastic weekend. The weather has been cold and wet where I live, which makes me want to stay in bed and cuddle up. Can you blame me with this week's Muse to keep me warm and entertained? Sweet baby Jesus, forget sighworthy...he's a definite candidate for leaving me breathless! Holy Cow, I can't stop looking :) Seriously, we may not have a new Muse for a looong time so I hope you enjoy the view.
In other news, I was saddened on Sunday when I read that another of the first blogs that I started to follow is closing down...Royal Reviews. It was a collaborative blog, and was how I first found the author Emily Bryan when they featured her books for an entire week. Not long ago Lust In Time, also a collaborative blog by the authors Amanda McIntyre, Charlotte Featherstone and Kristina Cook decided to close down. It seems like more and more of the collaborative blogs are closing. I can understand their reasons even though it is disappointing, because most of these bloggers were also responsible for their own blogs, sometimes more than one if they write under different pen names, in addition to the ones they were contributing to. I'll miss them. But, on the flip side Cecile from her blog
All I Want and More
added a new member, Monroe, to her Smutty Hussy Lair. I can't wait to see what they will have in store for us! And another favorite blogger Leontine from
Leontine's Book Realm
has a new collaborative blog called
Realms on Our Bookshelves
with three other bloggers which looks to be interesting in case you would like to check it out.
This week I hope to have two reviews for you as well as guest authors Karin Harlow, Maggie Robinson and hopefully the long awaited interview with Charlotte Featherstone (crossing fingers for later in the week). I can hardly contain myself and my excitement. I also updated the Tempting Trailer video for this week. It's for Lisa Kleypas's new historical romance
Married by Morning
...a definite read for me later this month. And I am in the process of updating the Upcoming Events calendar. I spent all of last week sending out invitations to authors and I can hardly contain my excitement. Once I have confirmed dates I will post all of the upcoming guests. I think you'll be excited by what you see as well. So while I didn't get as much done on the blog last week as I wanted to, there was a lot going on behind the scenes that will bear fruit in the upcoming months. Big juicy sweet fruit! Curious? Any guesses? You'll just have to keep checking the Upcoming Events calendar to see what I mean :)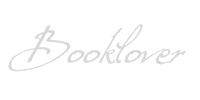 *I am an Amazon affiliate and receive a small (and I mean very small) referral fee for purchases made using a link on this blog. I don't use Amazon to earn money, I use it because the widgets are cool, easy to use, and serve my purposes to showcase books & such with minimal effort, but most importantly they have great prices and offer both new and used items. As a book addict I love that I can find just about anything I want in one place. If you are going to purchase a featured book anyway, and you know you won't pay more by using the links on this blog than you would by visiting Amazon on your own, I will be eternally grateful for supporting this blog by using the links, and don't forget that the referral fees from your purchases will sponsor the "Reader Rewards" giveaways :)