Monday, May 17
Sorry, but the image containing the Monday's Muse has been removed from this blog so as not to violate any copyright issues. Thanks for your understanding!
Happy Monday! Did that come across as enthusiastic? It's not that I am truly glad that it is Monday, but I'm trying the whole theory of willing yourself into a good mood :) This week's muse certainly helps. I love me some Henry Cavill from the Showtime series
The Tudors
. Over the weekend I started a book called
The Devil's Mistress
by Laura Navarre. It's set in Henry VIII's court before he was free to marry Anne Boleyn. A time in history that was full of intrigue, passion, and danger and I think Laura's book captures that perfectly. Everytime I picture the hero of this story, Joscelin Boleyn, I think of Henry Cavill from the television series. I think he's dream worthy :)
In other news, I updated the Tempting Trailer in the sidebar yesterday. This week I'm featuring Sherry Thomas's
His At Night
. It's another great book video that I think you will enjoy. If you liked Tessa Dare's video that was posted a few weeks ago, I think you will like this one. Also this week Monica Burns will be my guest to celebrate the release of her new series that begins with
Assassin's Honor
. I received my copy just last week, but I've read the first three chapters that Monica has posted on her website, and can't wait to finish it. The rest of the week most likely will be spent posting reviews, and hopefully trying to update portions of the blog that are still under construction.
Here's wishing you a wonderful Monday!
p.s. for anyone that signed up for Swagbucks (and if you haven't done it you really should) shoot me an email and I'll send you one of my favorite ways to earn bucks other than the searches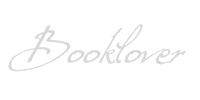 *I am an Amazon affiliate and receive a small (and I mean very small) referral fee for purchases made using a link on this blog. I don't use Amazon to earn money, I use it because the widgets are cool, easy to use, and serve my purposes to showcase books & such with minimal effort, but most importantly they have great prices and offer both new and used items. As a book addict I love that I can find just about anything I want in one place. If you are going to purchase a featured book anyway, and you know you won't pay more by using the links on this blog than you would by visiting Amazon on your own, I will be eternally grateful for supporting this blog by using the links, and don't forget that the referral fees from your purchases will sponsor the "Reader Rewards" giveaways :)