Monday, May 24
Sorry, but the image containing the Monday's Muse has been removed from this blog so as not to violate any copyright issues. Thanks for your understanding!
I started reading
The Master and the Muses
by Amanda McIntyre this weekend. In a few scenes in the book the hero, Thomas Rodin, paints his muses(women) reclining on a chaise lounge, scantily clad, sometimes only draped with a sumptuous bit of fabric...so I was inspired to pick my own artistic Muse :) I can already feel the creative juices flowing. Feel free to create your own bit of art with our Muse this week, don't you think he's inspiring?
It's a good thing I'm feeling inspired because this is going to be a crazy week!
Tuesday: Elizabeth Amber will be my guest to celebrate her newest book in her Lords of Satyr series, Dane
Wednesday: Emily Bryan will be my guest to celebrate her own artistic genius hero, in her new historical romance Stroke of Genius
Thursday: Tessa Dare will be my guest sharing the secrets of her book trailer success for her new historical romance One Dance with a Duke
Friday: Shannon McKenna will be here to talk about her highly anticipated novel Fade to Midnight
Normally I would post the Seductive Museum: Fine Cover Art pick of the month on Thursday, and on Friday would pick my Hidden Gems, but since I have guests on those days I will be posting both of these on Saturday as well as a few final reviews that I need to post for the DIK challenge and the Erotic Romance reading challenge
While this week is definitely going to keep me more than just a little busy, I can hardly contain myself because I can't wait to share these books with you all. Have a great Monday, and I hope to see you here tomorrow!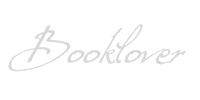 *I am an Amazon affiliate and receive a small (and I mean very small) referral fee for purchases made using a link on this blog. I don't use Amazon to earn money, I use it because the widgets are cool, easy to use, and serve my purposes to showcase books & such with minimal effort, but most importantly they have great prices and offer both new and used items. As a book addict I love that I can find just about anything I want in one place. If you are going to purchase a featured book anyway, and you know you won't pay more by using the links on this blog than you would by visiting Amazon on your own, I will be eternally grateful for supporting this blog by using the links, and don't forget that the referral fees from your purchases will sponsor the "Reader Rewards" giveaways :)