Monday, May 31
Sorry, but the image containing the Monday's Muse has been removed from this blog so as not to violate any copyright issues. Thanks for your understanding!
It's Memorial Day here in the US and I just couldn't let the day pass without giving a big heartfelt thanks to our soldiers in uniform as well as their families. This weeks Muse is inspired by them. Thank You!
I also wanted to take a few moments to explain some of the new rules for gaining extra entries into the giveaways here at Seductive Musings. I changed the rules this week and combined two of the ways that you used to be able to gain extra entries after much deliberation. I recently came to the realization that offering to giveaway 15 extra bonus entries to post a blog about a giveaway in order to help spread the word about an author's book wasn't really doing what I had intended it to do. A lot of people were posting the links, but often times without a picture of the book, or any info other than the title and where to find the giveaway. In essence it became more about the giveaway then it did about letting your friends know about a book you were excited to read, or that they might like to read. I've also realized through communications with some of you that many of you don't have blogs, but that didn't stop you from telling your friends in other ways....and in the end that's what it's all about.
So I got rid of the "blog about it" extra entry where you earn 15 extra entries by itself, and expanded the "tell your friends" way to earn entries, but still awarding 5 entries to each follower. Now it doesn't matter where all you decide to post the info or how you do it...blog about it, Twitter, Facebook, Myspace, email, or word of mouth...it doesn't matter. After thinking about it I realized that if a blogger blogged about a book they had the potential to earn way more than 15 extra entries if more than 3 of their friends learned about the book and were interested enough to successfully enter to win....and at the same time it levels the playing field for my followers that don't blog. It's all about spreading the word, which is the reason I decided to offer extra entries in the first place, because let's face it...it takes a lot of time to go through and verify the links and add in the extra points before having randomizer choose a winner, but it was worth it to me if I felt I was helping in my own small way to spread the word about an author's new book. That's why I changed the rules.
The reason why I blog is to share books that I love or am excited about reading, not solely to become a free promotional vehicle for authors and publishers. Many of my friends don't read romance despite my many attempts to seduce them with a great read. So I started blogging to "talk" to what I hope would become online friends who had the same passion for romance novels that I did. I should point out that I get offers to giveaway and feature way more books than I currently do. I respond to all of the authors with either "I'd love to help", or politely decline with the reasons why I'm not a good fit for them. I recently heard that some bloggers are charging a fee to feature a book, not as an advertisement (which I do charge for and are located in the right hand sidebar), but as a "hey take a look at this book". I was surprised....and not so surprised by this. More power to them, but I can say that I will NEVER charge to feature a book in a blog, but I also will say that I only agree to feature a book that I personally am interested in reading. My time is as precious as yours is. My TBR is mountainous, as is yours. Therefore, the time I spend reading I like to "try" and make sure it is used to it's most pleasurable advantage.
By deciding to blog this way I know I will never be one of the blogger rising stars who gain hundreds of followers in a short amount of time, nor will make a living by blogging. And that is more than ok with me. I want my blog to be a place where it feels like me and a group of my fellow romance bookloving friends discussing the books we can't wait to read, as well as old favorites...and if I am able to giveaway a few books in the process and Share the Love...well that makes it only that much better :) Sorry to ramble on, but I think it's important for you to know where I am coming from and why you see the books you do that I feature on this blog (the majority of which are invited to be a guest on my blog rather than an author or publisher solicitation).
Have a good one, and take a moment to remember our Soldiers this Memorial Day
Edited to add: Forgot to mention that Laura Navarre, Donna Grant and Margaret Mallory will be my guests this week. I'll hope you join me :)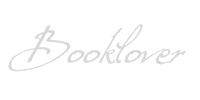 *I am an Amazon affiliate and receive a small (and I mean very small) referral fee for purchases made using a link on this blog. I don't use Amazon to earn money, I use it because the widgets are cool, easy to use, and serve my purposes to showcase books & such with minimal effort, but most importantly they have great prices and offer both new and used items. As a book addict I love that I can find just about anything I want in one place. If you are going to purchase a featured book anyway, and you know you won't pay more by using the links on this blog than you would by visiting Amazon on your own, I will be eternally grateful for supporting this blog by using the links, and don't forget that the referral fees from your purchases will sponsor the "Reader Rewards" giveaways :)